What is electric car
An electric vehicle is a vehicle that is not driven by an internal combustion engine, but by one or more electric motors powered by batteries or fuel cells. Most drivers are looking for the list of best electric cars in the world. Oddly enough, the electric car appeared before its gasoline counterpart. The first electric car, created in 1841, was a cart with an electric motor.
Thanks to an underdeveloped electric motor charging system, gasoline cars have won the tacit battle to dominate the automotive market. It wasn't until the 1960s that interest in electric vehicles began to reappear. The reason for this was the environmental problems of vehicles and the energy crisis, which provoked a sharp increase in the cost of fuel.
Development of the automotive industry of electric cars
In 2019, the number of electric vehicles produced has grown exponentially. Almost every self-respecting automaker tried not only to master the production of electric cars, but to expand their line as much as possible. This trend, according to experts, will continue in 2020.
It is important to note that virtually all companies are trying to catch up with Tesla (which, by the way, is launching a roadster this year) and is finally producing mass-produced EVs at every price point — original models that are properly designed and well-built. In short, 2020 will be the year that electric vehicles will become truly fashionable.
Hundreds of electric novelties should go on sale in the coming months, but we tried to choose ten of the most interesting: from small-sized urban models from the giants of the automotive industry to heavy long-range electric cars from completely new market participants.
Advantages of best electric cars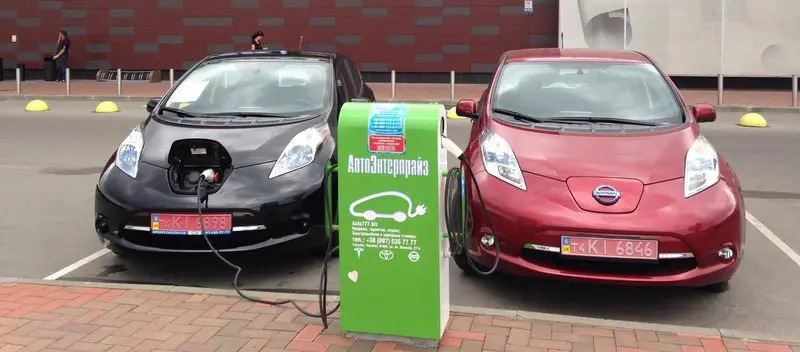 An electric car has a number of indisputable advantages: the absence of exhaust gases that harm the environment and living organisms, low operating costs (since electricity is much cheaper than car fuel), high efficiency of the electric motor (90-95%, and the efficiency of a gasoline engine is only 22-42 %), high reliability and durability, simplicity of design, the ability to recharge from a conventional socket, low explosion hazard in an accident, high smoothness.
But do not think that electric cars are devoid of disadvantages. Among the flaws of this type of car, one can mention the imperfection of batteries — they either work at too high temperatures (more than 300 ° C), or have too high a cost, due to the presence of expensive metals in them.
Moreover, such batteries have a high self-discharge rate and their recharging takes a very long time compared to fuel charging. In addition, the problem is the disposal of batteries that contain various toxic components and acids, the lack of an appropriate infrastructure for charging batteries, the possibility of overloads in electrical networks at the time of mass recharging from the household network, which can adversely affect the quality of power supply.
List of Best electric cars 2020
Volkswagen ID.3 — №1 of best electric cars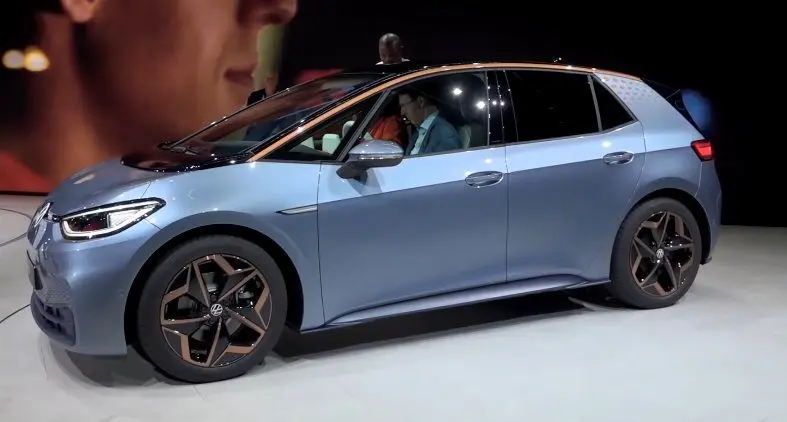 There are quite a few electric vehicles in the Volkswagen family, but the ID.3 is perhaps the most important. It will be available starting at $ 30,000 and will be offered in three trim levels and is very similar to the Golf. As the company describes, the interior of the car is the size of the Passat, and the technical specifications are the Golf GTI.
The base model has a range of 330 km on the WLTP cycle, while the top version can travel 550 km. The 10-inch infotainment screen inside replaces most of the buttons and switches, and can be used to control almost everything except for opening windows and emergency lights. In total, Volkswagen plans to produce 15 million electric vehicles by 2028.
Rivian R1T pickup — №2 of best electric cars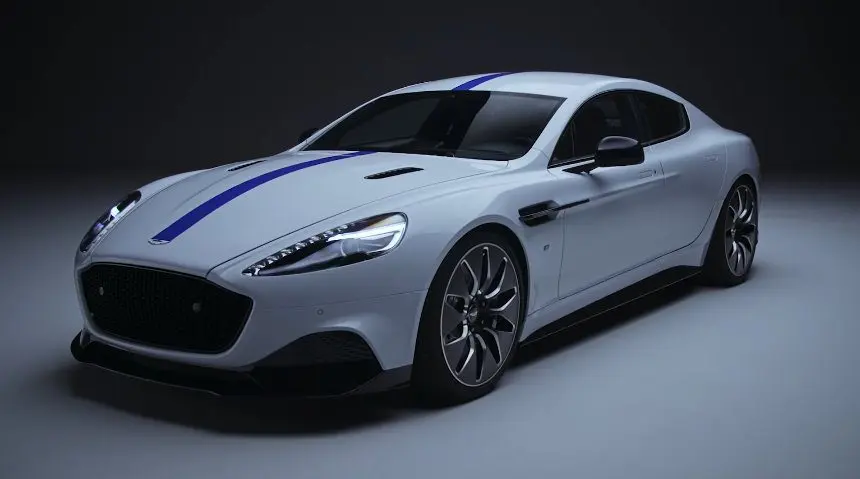 Along with the release of the R1S — a seven-seater SUV with a declared range of more than 600 km — Rivian plans to release a five-seater R1T pickup on the same platform by the end of the year. For both models, batteries with a capacity of 105, 135 and 180 kWh are provided, with a range of 370, 480 and 600 km, respectively, and a maximum speed of 200 km / h.
The in-car dashboard features a 15.6-inch touchscreen, a 12.3-inch display that shows all indicators, and a 6.8-inch touchscreen for rear passengers. The trunk of this pickup is one meter deep and has a lockable walk-through storage compartment for bulky items. The electric vehicle is equipped with an all-wheel drive system that distributes power between four electric motors installed on each wheel.
Aston Martin Rapide E — №3 of best electric cars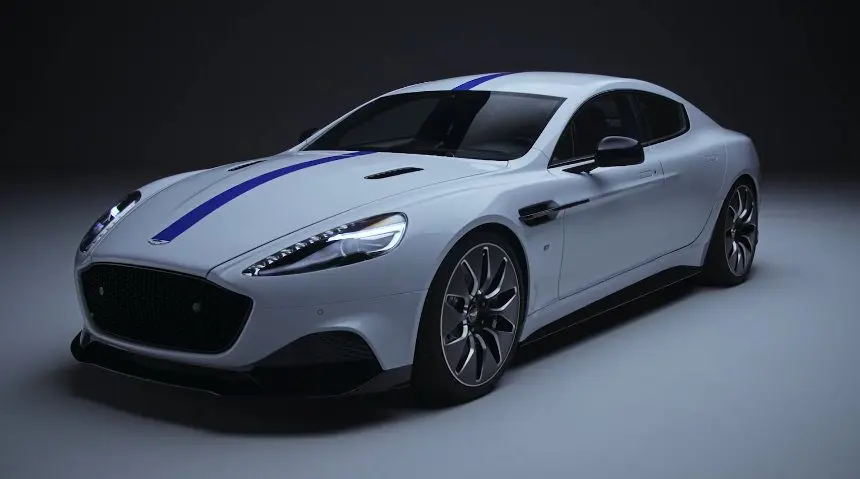 A total of 155 such cars are planned to be produced. Happy owners of this model will receive an Aston with a 65 kWh lithium-ion battery and two electric motors with a total capacity of 602 hp. and 950 Nm. The maximum speed of the car is 250 km / h, it accelerates to hundreds in less than four seconds.
The cruising range for the WLTP cycle is estimated at 320 km. A full charge from a 50-kilowatt terminal will take about an hour, and from a 100-kilowatt terminal it will take 40 minutes.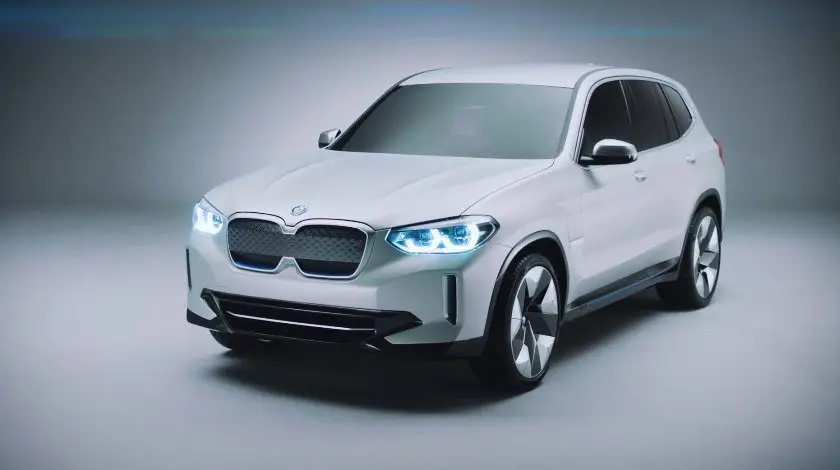 BMW's first production electric crossover is essentially a restyled X3 on an electric platform, in which the engine, transmission and power electronics are now combined into one component. The battery capacity is 70 kWh, which allows you to drive 400 km on a WLTP cycle. The electric motor produces 268 hp, and it takes only half an hour to replenish the range from charging to 150 kW.
Unlike the BMW i3, the iX3 was not designed as an electric vehicle, but used an existing platform. This approach gives BMW tremendous manufacturing agility, allowing hybrid and electric vehicles to be built on the same base. The cost of the BMW iX3 is expected to be around $ 71,500.
Audi e-tron GT
The E-Tron GT from Audi will be the brand's third all-electric vehicle to be presented in production by the end of this year. The car will receive four-wheel drive, the total power of the two electric motors will be 590 liters. from. The car will accelerate to 100 km / h in just 3.5 seconds, reaching a top speed of about 240 km / h. The range on the WLTP cycle is estimated at 400 km, and charging up to 80 percent via the 800-volt system takes just 20 minutes.
Thanks to the recuperation system, deceleration up to 0.3g can be used without the aid of disc brakes. The interior uses sustainable materials, including vegan leather. The Audi e-tron GT is essentially a relative of the Porsche Taycan and is expected to cost around $ 130,000.
Mini Electric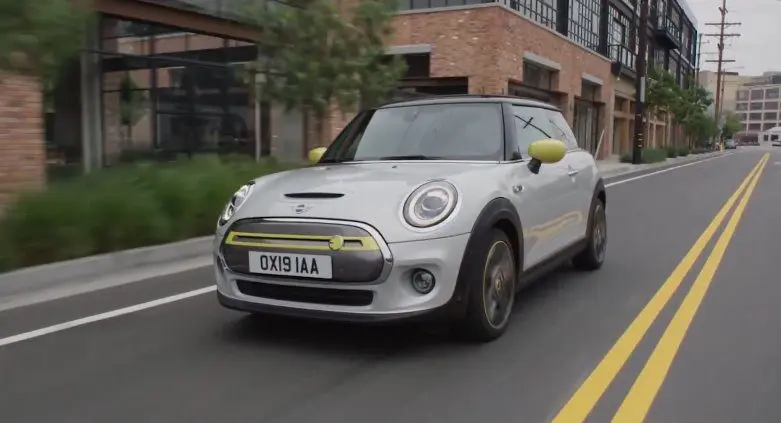 When it rolls off the assembly line in March 2020, the Mini Electric will become the cheapest all-electric car in the BMW concern, and will cost less than the BMW i3. The car can accelerate from 0 to 100 km / h in 7.3 seconds, and the engine power is 184 hp. and 270 Nm.
The maximum speed is limited at around 150 km / h, the range on the WLTP cycle will vary from 199 to 231 km, and the battery can be recharged to 80 percent at the fast charging station in just 35 minutes. The cabin has a 6.5-inch touchscreen and a Harmon Kardon audio system.
Polestar 2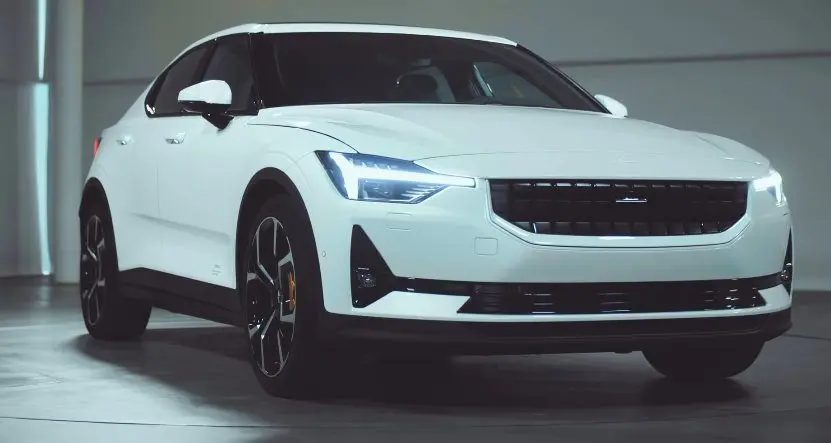 The all-wheel-drive electric vehicle with a 300 kW (408 hp) power plant will be the second in the Polestar family (Volvo brand). In terms of impressive technical characteristics, it will resemble its predecessor — acceleration to a hundred in 4.7 seconds, a power reserve of 600 km in the WLTP cycle. The interior of the Polestar 2, starting at $ 65,000, will feature an 11-inch Android infotainment system for the first time, and owners will be able to open the car using «Phone-as-Key» technology.
Volvo XC40 Recharge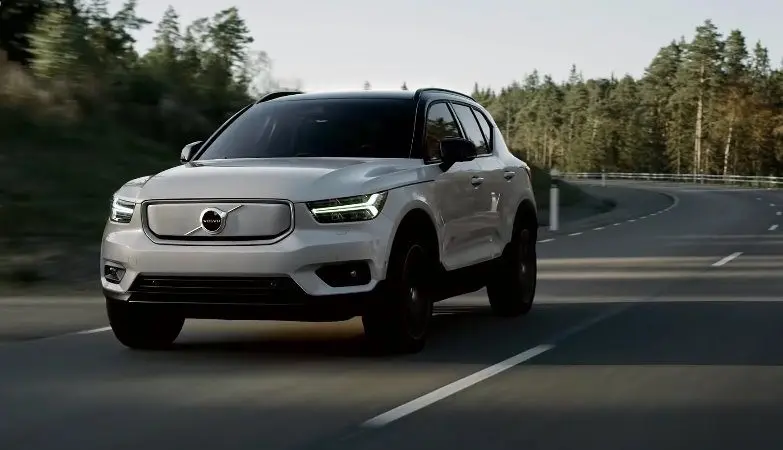 It will be Volvo's first production all-electric car with an entry price of $ 65,000. (In general, the Swedish concern strives to ensure that half of their models sold by 2025 will be powered by electricity). The four-wheel drive car will receive two electric motors with a total capacity of 402 hp, capable of accelerating it to a hundred in 4.9 seconds and providing a maximum speed of 180 km / h.
Power will be supplied from a 78 kW * h accumulator battery, which allows to travel about 400 km on a single charge. Volvo claims the battery will recover from 150kW quick charge to 80 percent in 40 minutes. The electric car will be built on the new Compact Modular Architecture platform, which is also used on Lynk & Co models 01, 02 and 03 (this brand is owned by Geely, Volvo's parent company).
Porsche Taycan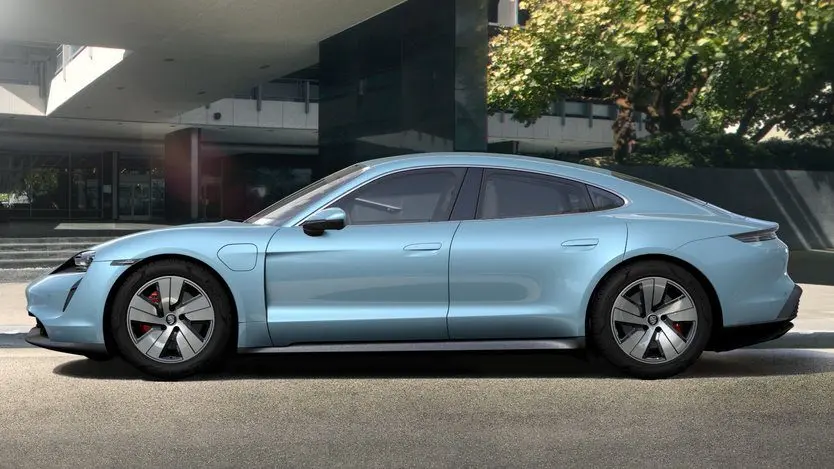 The fact that Porsche is launching electric vehicles speaks volumes. The highly anticipated Taycan, with a starting price of $ 108,000, is a four-door, five-seater sedan with an electric motor on each axle and a range of 450 km on the WLTP cycle.
It will be available in Turbo and Turbo S versions. The latter will receive a power plant delivering 460 kW (616 hp) with the option of overboost to increase power in 2.5 seconds to 560 kW (750 hp). As a result, acceleration to 100 km / h will take 2.8 seconds, and the maximum speed will be 260 km / h.
Lotus Evija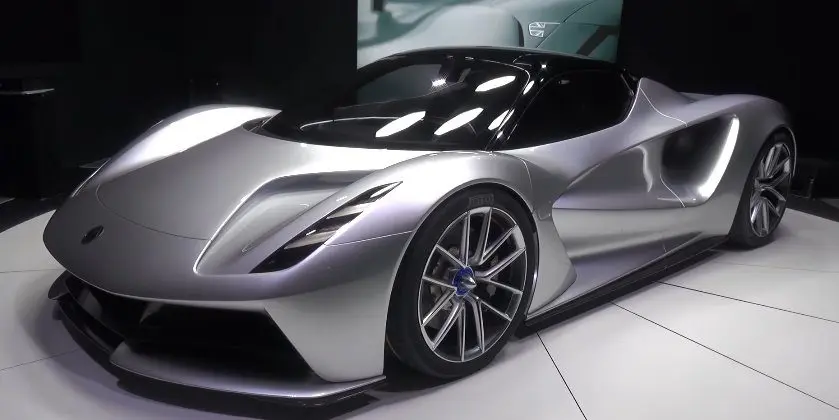 Lotus, thanks to a massive investment from Geely, which also owns Volvo and Polestar, has finally gotten the resources to build an electric hypercar. It will cost 2,600,000 dollars and only 150 of these machines will be produced. The technical characteristics are very serious — four electric motors produce 2,000 hp. and 1700 Nm of torque; from 0 to 300 km / h the car accelerates in 9 seconds (5 seconds faster than the Bugatti Chiron), and from 0 to 100 km / h in less than 3 seconds.
Its top speed is 320 km / h. The 680-kilogram battery with a capacity of 70 kWh is located not under the bottom, as in Tesla, but behind the rear seats, which reduced the ride height to 105 mm and at the same time ensured a range of 400 km according to the WLTP cycle.
Conclusion
Many companies are developing batteries with short charging times, using nanomaterials and the latest technology. Every self-respecting automobile concern considers it its duty to manufacture and launch on the market a car powered by electricity. The production of electric vehicles at this point in time is a priority area for the development of the global automotive industry.