Effective sandblasting of discs will always be better than manual removal of the top layer, for example with sandpaper. Why? All the nooks and crannies can be reached better than with an abrasive, and there are no bumps on the surface. Thanks to this, it will not be necessary to apply aluminum putty to level the elements. Sandblasting is also low-effort and simply faster.
Sandblasting of steel discs - price for the service
Giving discs for sandblasting to specialists, you have to take into account considerable costs. How much does it cost to sandblast steel wheels? Usually it is at least 3 euros per piece. Remember that the removal of the top layer means the need to paint the rim. If you are only interested in sandblasting, this will probably be more expensive than a comprehensive wheel repair. Even more expensive in the case of aluminum. Cleaning discs made of light aluminum alloys from dirt costs from 5 euros apiece. Sometimes it is simply not profitable to upgrade wheels, because at this price you can buy and use new elements.
Sandblasting and painting wheels - price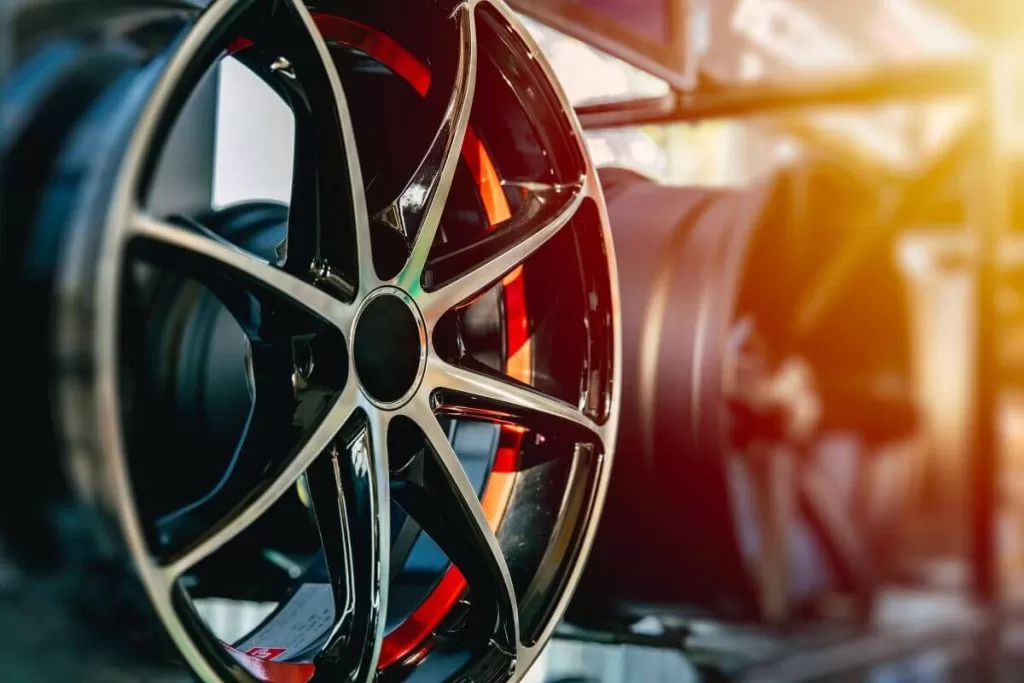 Removing the top layer is only the beginning of the operation. The rim prepared in this way is ready for further repair. Maintenance work includes thorough dedusting, degreasing and painting the disc with primer and final paint. Sandblasting and refurbishing alloy wheels costs at least 13 euros each. Often wheel manufacturers will drop the price per piece if you are interested in restoring the entire set. You will pay the most for updating one part.
What else determines the price of sandblasting discs?
The type of material (such as steel or aluminum) affects how much you pay for repairs. The cost of the service also depends on:
● rim size;
● role model;
● level of destruction;
● scope of selected works;
● selected type of varnish.
Sandblasting aluminum rims - what does it look like?
The process is not particularly difficult. The sandblasting process of the rims can be started after the tires have been removed. The discs are placed in a chamber adapted for machine sandblasting (sandblasting). Specially adapted fine sand does not damage the surface, but removes the old layer. Thanks to the sandblasting, the discs can be varnished and professionally repaired. Mechanical removal of the damaged and obsolete layer is fast, accurate and efficient.
Sandblasting and powder coating of wheels - who pays off?
Sandblasting won't be worth it if you have regular rims. Of course, anyone can opt for such an upgrade of rims. However, after calculating the costs, you may come to the conclusion that it is more profitable for you to buy new disks. Remember that the total cost is not only affected by what we mentioned earlier. To all this, add the cost of removing tires, installing them and balancing them. All of this means that sometimes it's just better to opt for unused drives.
Updating discs before selling - is it worth it?
In this case, too, there is no clear answer. A lot depends on what design and rim size you have. The popular and not so popular "fourteen" will not have the same price as the rare "fifteen". Therefore, first try to determine how much you can get from such discs. However, if your wheels don't need to be sandblasted and you just need to freshen them up a bit, you can get a lot more for them than they are in their current condition.
Do-it-yourself sandblasting and varnishing of discs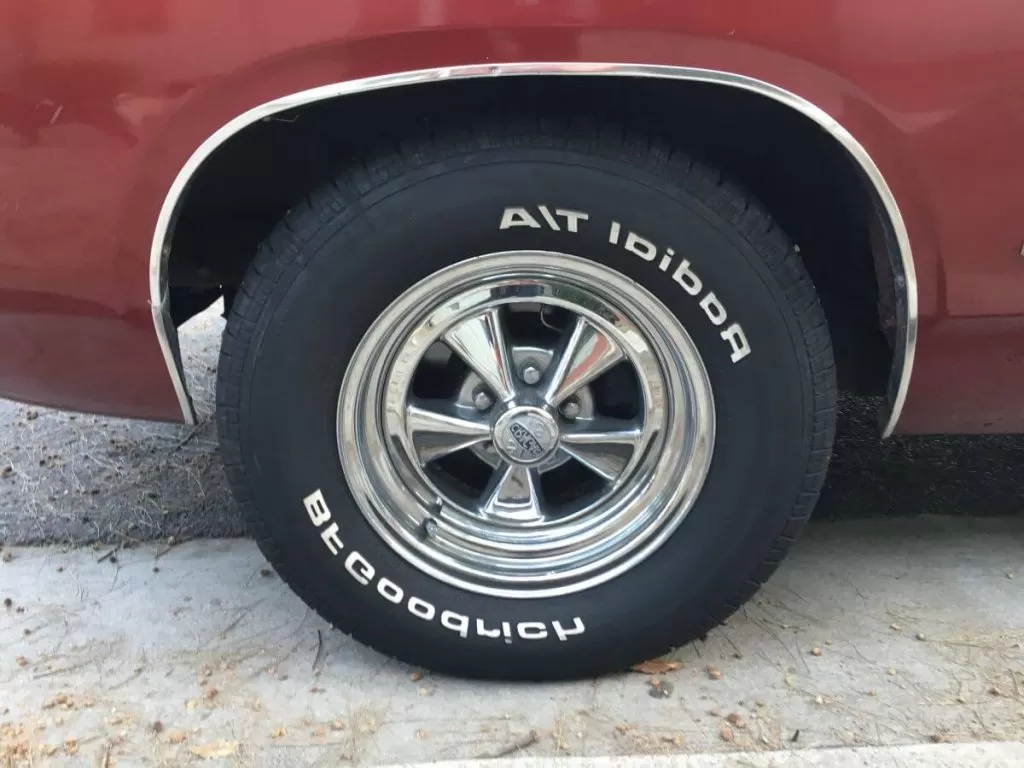 Since sandblasting is quite expensive, wouldn't it be better to do it yourself? In many cases, doing some work yourself is more profitable than using the services of third-party companies. However, remember that the sandblasting process requires:
specialized sand;
compressor;
sandblasting gun.
Also, this requires a place (sand flies literally everywhere), a special suit and knowledge. If you do not have access to such accessories and do not know what to do, it is better to let him rest.
Is sandblasting aluminum rims the only way to clean and renew them?
In what situation should you think about whether to give discs for repair? Make sure you don't repair them. Sometimes it is necessary to straighten or even weld discs before sandblasting them. There is no point in sanding and painting rims if they are crooked or in need of a major overhaul. This is another reason to look for new discs.
Is it necessary to use sand for sandblasting rims?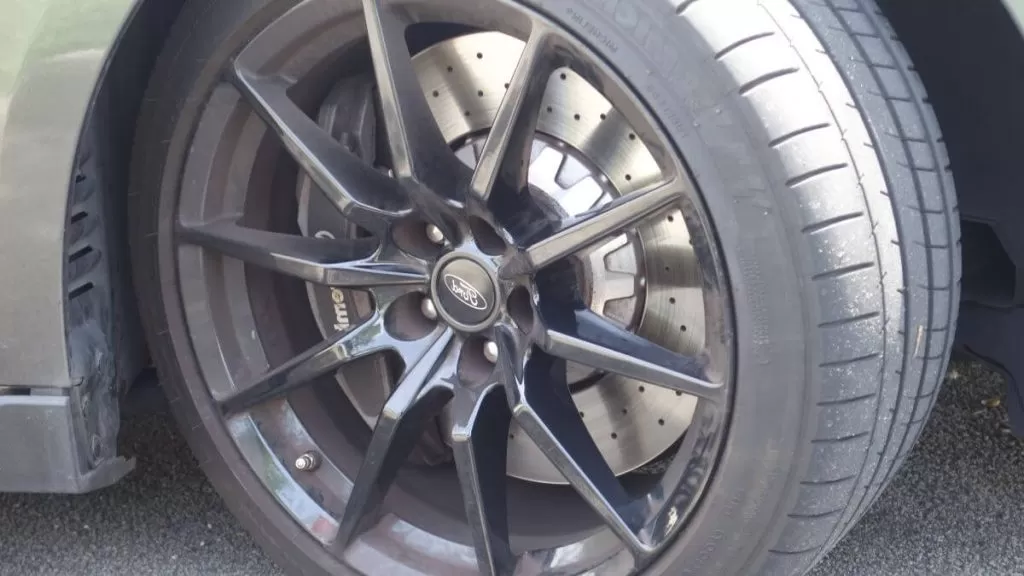 Some people are of the opinion that instead of spending a lot of money on new wheels or taking them to a workshop, it's better to just repaint them at home. However, experts know that proper surface preparation is sometimes more important than the painting itself.
Consequences of Sandblasting and Rim Surface Preparation
Sandblasting discs must be preceded by very careful preparation. Even the best paints will not give the desired effect if they are applied to an insufficiently cleaned rim. Uneven abrasion of the old varnish and insufficient dedusting and degreasing lead to the fact that the protective coating does not react properly with the metal. As a result, it is weaker and may fall off. The more expensive the disks, the more profitable it is to upgrade them. Sometimes the best solution is to buy new discs. However, if you have rare and expensive items, they should be restored. Sandblasting the rims and repainting them is certainly helpful in these situations. However, remember that if you do not have much experience in the restoration of metal elements, it is better not to do it yourself.
Frequently Asked Questions
Is sandblasting the wheels worth it?
Experts recommend sandblasting rims to renew them and keep them in good condition. This procedure should be performed before restoring this element (sandblasting will make the paint adhere well to the rim). If you have expensive rims, refinishing them can be cheaper than replacing them with new ones.
What after sandblasting discs?
Once the discs have been thoroughly sandblasted, they can be varnished and professionally repaired. Due to the leveled and cleaned surface of the rim, there is no need to apply aluminum putty before painting this element.
How much does sandblasting discs cost?
The price depends on several factors, among which are the diameter of the discs and the location of the company or person to whom you entrust this service. Sandblasted steel rims usually cost around 3 euros apiece, while light aluminum alloy rims cost over 5 euros apiece.
2022-11-24