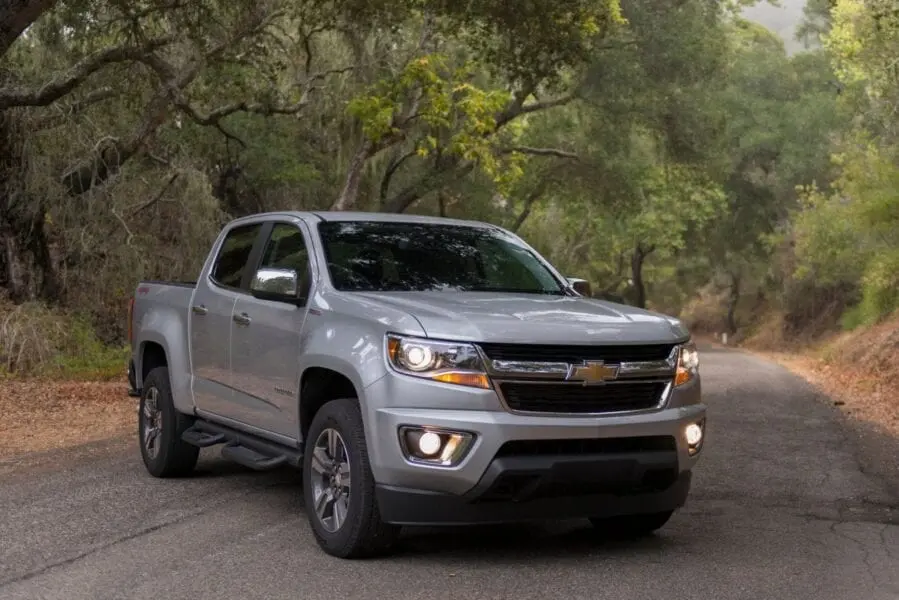 Description
Chevrolet Colorado Crew Cab 2012
In 2012, the second generation of the Chevrolet Colorado Crew Cab was introduced to the world of motorists. Compared to the previous generation, the model has been seriously updated not only externally, but also technically. Significant improvements are seen in the passenger comfort system and in the car's handling.
DIMENSIONS
The 2012 Chevrolet Colorado Crew Cab has the following dimensions:
| | |
| --- | --- |
| Height: | 1796mm |
| Width: | 1877mm |
| Length: | 5403mm |
| Wheelbase: | 3259mm |
| Clearance: | 211mm |
| Weight: | 1819kg |
TECH SPECS:
The engine range consists of two 2.8 liter diesel engines. Both are equipped with a turbine (Duramax family). Also, the range of internal combustion engines includes two gasoline units with a volume of 2.5 and 3.6 liters. The transmission can be either 5-speed manual or 6-speed automatic. In the presence of all-wheel drive, an electronic transfer case with 2 steps is also installed in the car. By default, the model is equipped with ABS, traction control, stability control system, braking control in corners.
| | |
| --- | --- |
| Motor power: | 181, 197, 308 HP |
| Torque: | 260, 470, 374 Nm. |
| Transmission: | Automatic transmission-6, manual transmission-5 |
| Average fuel consumption per 100 km: | 9.3-11.2 l. |
EQUIPMENT
In the basic version, the interior is made of durable textiles, but in more expensive trim levels there is leather trim. The manufacturer offers 26 different pickup configurations, so that each buyer can buy a car that best suits their needs.
Chevrolet Colorado Crew Cab 2012
In the photo below, you can see the new model Chevrolet Colorado Cru Cab 2012, which has changed not only externally but also internally.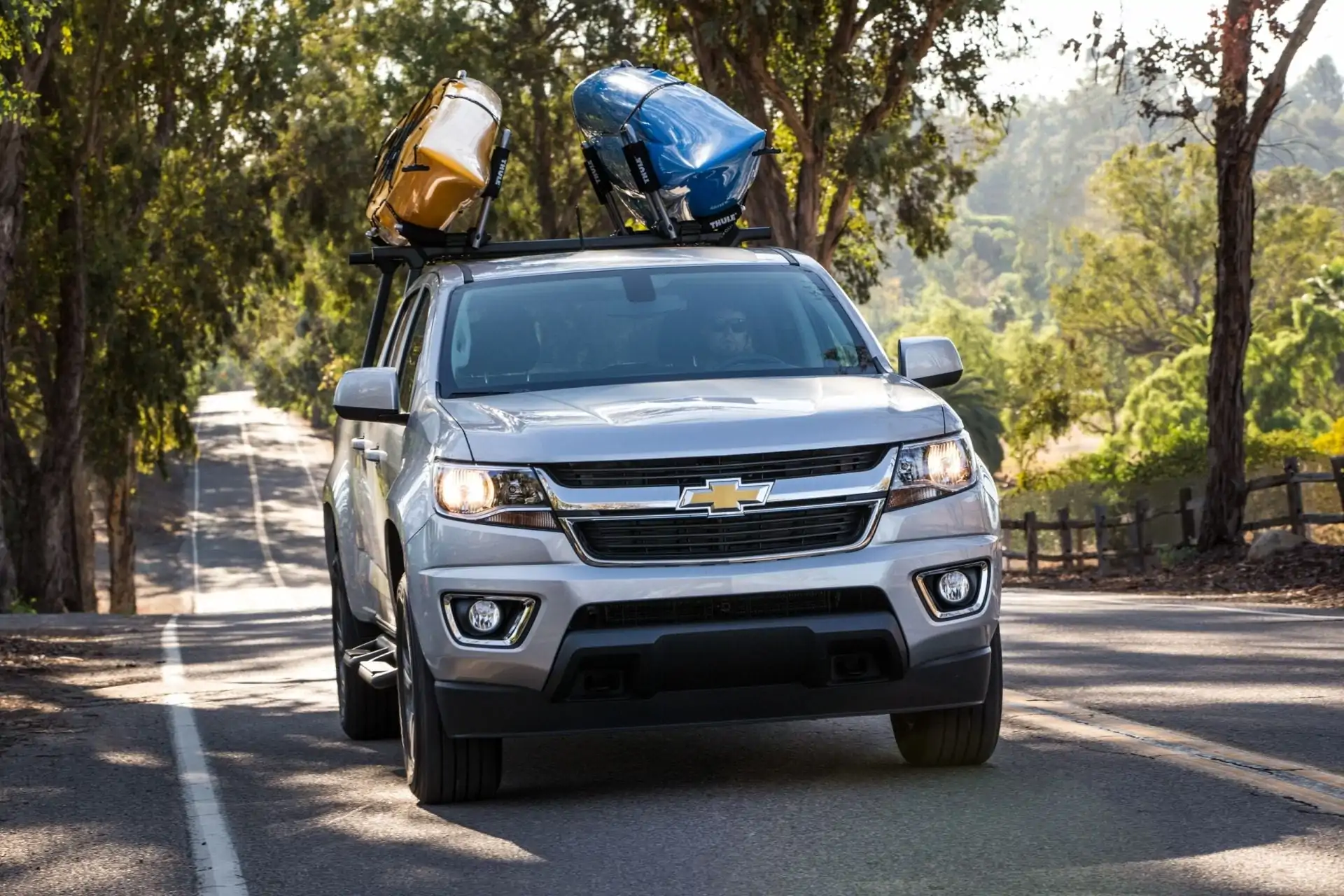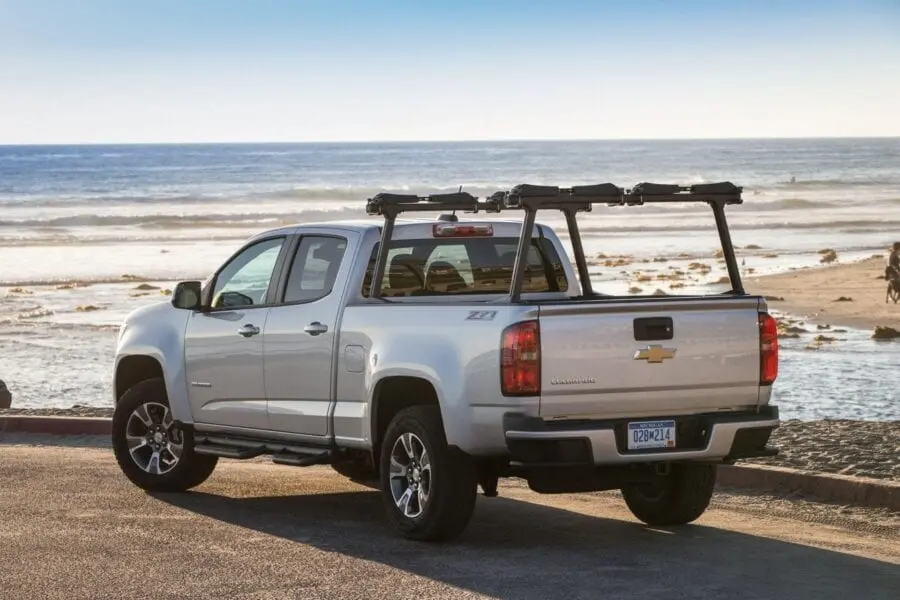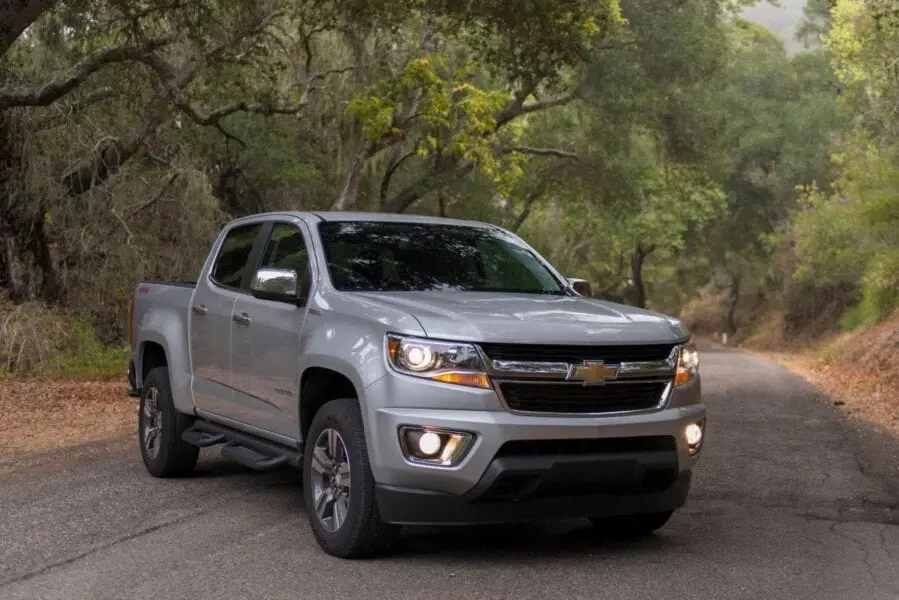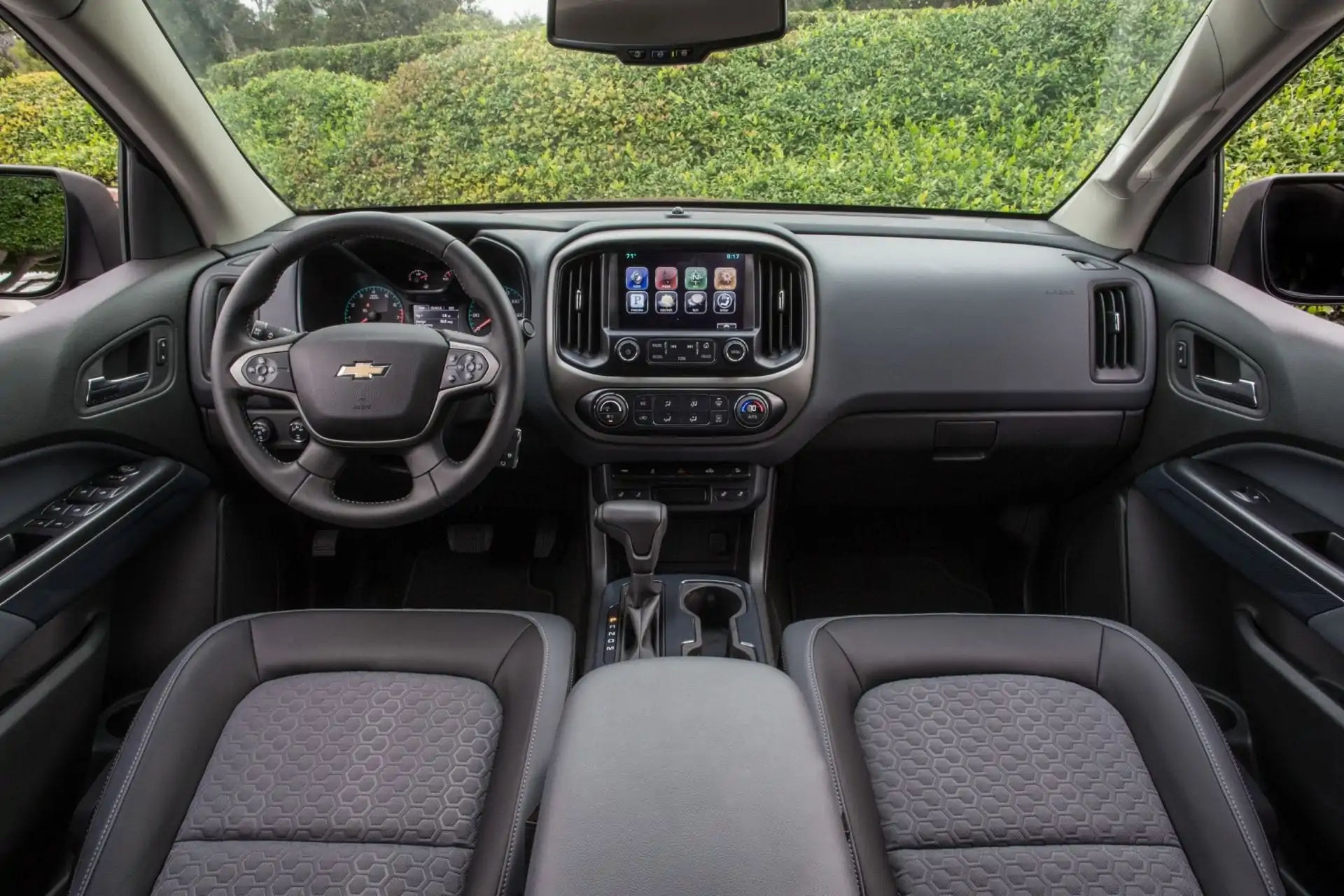 2012 Chevrolet Colorado Crew Cab
LATEST VEHICLE TEST DRIVES Chevrolet Colorado Crew Cab 2012
Video review Chevrolet Colorado Crew Cab 2012
In the video review we offer you to get acquainted with the technical characteristics of the model Chevrolet Colorado Cru Cab 2012 and external changes.
The WORST Chevy Colorado You Should Avoid
Showrooms where you can buy Chevrolet Colorado Crew Cab 2012 on Google maps