Zinedine Zidane has never been distinguished for his love of luxurious life, expensive jewelry and cars. This is an old-school soccer player who prefers classic. There is not much information about the fleet of the former player of the French national team, since ZiZu does not extend about the details of his life. Frenchman is known to own Audi RS3 Sportback.
This car went to the head coach of Real Madrid absolutely free - as sponsorship from the German automaker. Auto built on the basis of A3. It is a direct competitor to cars such as Ford Focus RS, BMW M135i. Before the exit Mercedes-Benz A45 AMG This model was considered the most powerful hatchback in the world. It is equipped with an engine with a capacity of 367 horsepower and a volume of 2,5 liters.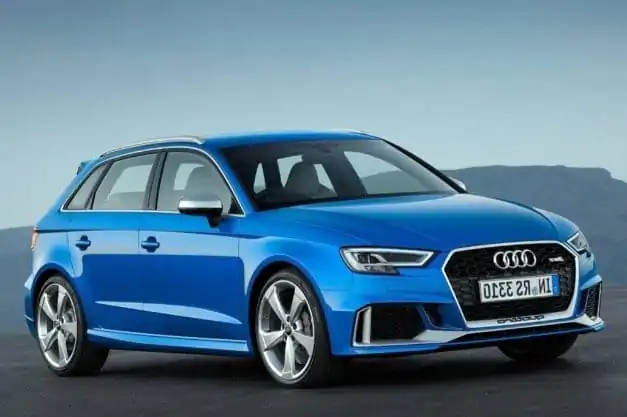 The hatchback has excellent driving characteristics. There is even a sports variation: it is used in rally racing. The automaker managed to achieve excellent dynamics with not the smallest dimensions and weight.

The design of the model is a combination of classic Audi features and modern trends. Zinedine Zidane obviously tastes great!