Travel motor - what is it?
Machines produced for long-distance road and off-road trips around the world have a slightly different shape and equipment than classic motorcycles. Touring motorcycles are tailored to your needs and requirements when it comes to motorcycle touring. This category includes large, heavy, but also easy-to-handle machines. They have an enlarged tank and a large number of bags or wardrobe trunks, in which you can easily pack everything you need for the trip.
Road and touring bikes, enduros and what else? Know the types of touring bikes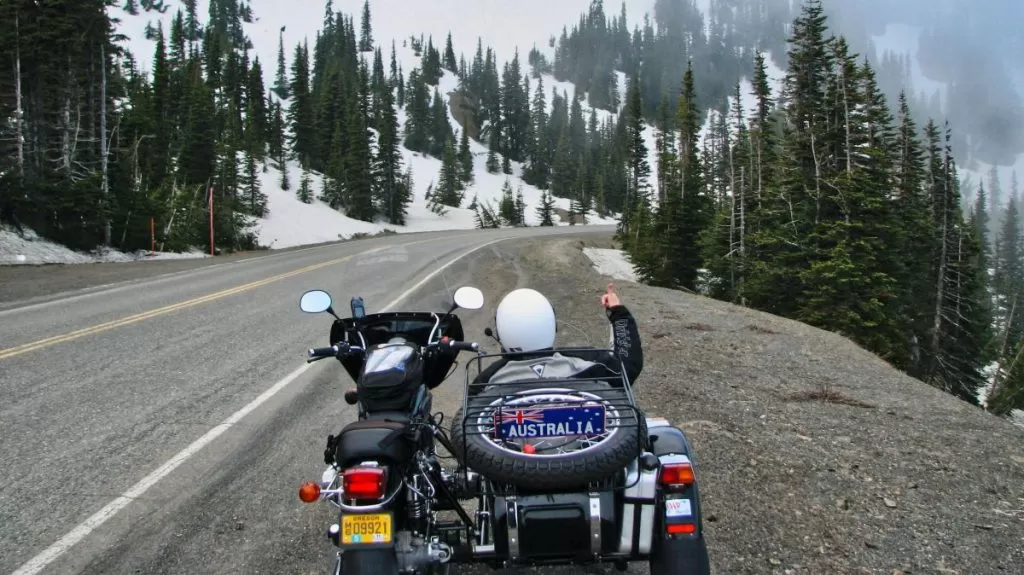 There are several types of touring motorcycles designed for travel:
road and tourist motorcycles;
sports and tourist motorcycles;
touring enduro motorcycles;
adventure cars.
Road and touring motorcycles
Typical Touring motorcycles, properly called road touring motorcycles, are large, heavy, and highly engineered. They don't achieve the performance of sport bikes, but may have extensive computers with navigation, USB connectors, or speakers.
Sports and touring motorcycles
Sports and tourist motorcycles are designed for long trips and are based on sports models, and often according to the design of the so-called. "persecutors". However, they offer a more comfortable seat and driving position. Touring and sport motorcycles have luggage racks, but their engine is also adapted by the manufacturer for long-distance travel. They keep excellent performance, so they will give you driving pleasure.
adventure bikes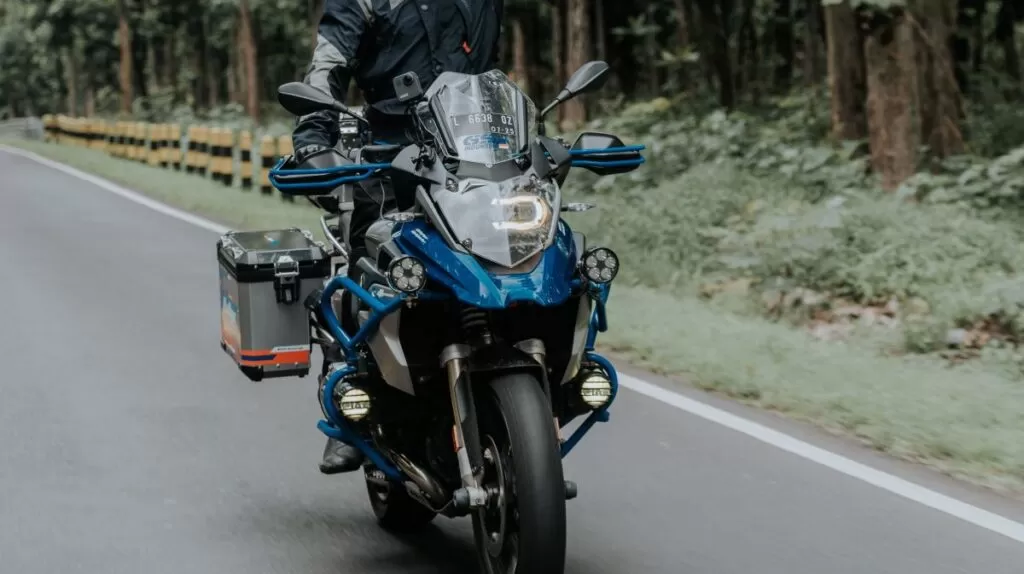 Adventure bikes deserve attention. Their very name suggests that you are dealing with a car that will accompany you on all your adventures, on different roads. A characteristic feature of adventure touring bikes is higher suspension than typical touring bikes, as well as narrower wheels to cope with asphalt, broken roads, gravel or off-road. If you want to travel by motorcycle in countries with less developed road infrastructure, choose tourist bicycle adventure.
Find out what to look for when choosing a touring bike
Thinking about which touring bike to choose for a long two-wheeler trip? Choose a touring bike that provides, among other things:
driving comfort - the driver's seat should be ergonomic enough so that you do not feel pain in your back or limbs for many hours of driving; most often, such touring motorcycles are equipped with large comfortable seats, thanks to which you will feel comfortable even during many hours of riding a motorcycle;
wind protection - although a touring bike does not develop such high speeds as strictly sports motorcycles, wind blowing in the eyes can still be a problem. Luckily, touring bikes usually have large windows to protect against this;
the possibility of packing luggage - wardrobe trunks, wardrobe trunks and lockers are included in the standard package of tourist motorcycles;
a large power reserve - it is provided by an increased tank in a touring bike;
reliability of work - which is due to the low-failure engine and stable design.
Which touring bike to choose? Make sure it suits your needs
When choosing a touring motorcycle, you need to answer the question: what roads are you going to ride most often? Will it be forest and dirt trails somewhere at the end of the world, or are you going to travel around European countries and visit monuments, for example?
Touring bike ideal for the road
If you want to do autotourism on a two-wheeled vehicle, choose a model that will have a comfortable seat and a full windshield that protects well from wind and bad weather. Choose a touring motorcycle with an engine capacity of at least 600cc.
Off-road touring bike
If you frequently drive off-road, but not off-road, use a vehicle with more suspension travel and higher ground clearance than typical road vehicles. An off-road touring motorcycle should have strong wheels and longer range, as well as a comfortable seat.. The minimum engine in her case is 400 cc.
Which touring bike is for long distance travel?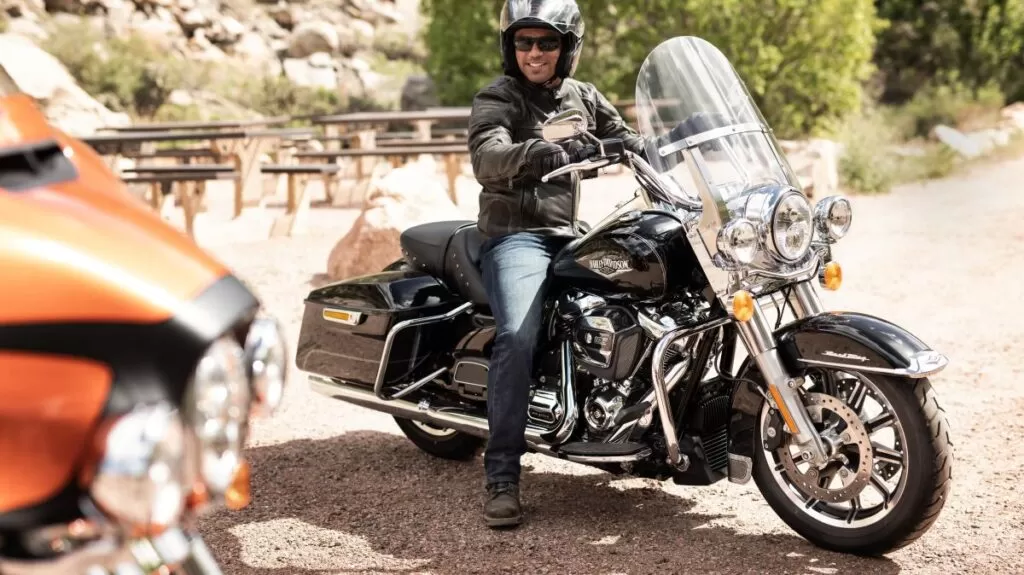 For long trips with limited speed, all kinds of touring motorcycles are suitable. cruiser i'm a chopper They are not too fast, mostly suitable for driving on asphalt, but also provide a comfortable ride and protect from the wind. Thanks to baskets and compartments, they can hold a lot of luggage. These are strong, heavy machines that must have engines of at least 800cc.
The motor must be tailored to your individual preferences, skills and capabilities. If you are a woman or a small man, you will find it difficult to lift a touring motorcycle weighing several hundred kilograms.
The best touring motorcycles - which models can be attributed to this category?
Among the most famous are Honda touring bikes, led by the Honda Gold Wing. This machine weighs almost 380 kg and was created with an eye on motorcycle tourism. It has a 1833cc six-cylinder engine and comfortable seats. On it you will be able to cover hundreds of kilometers of routes and take advantage of the many amenities that you may need on your trip. Slightly lighter is another Honda Sport Touring motorcycle model, the VFR3F.
For short trips out of town, Honda adventure touring bikes like the CRF250 or CB500X come in handy. One of the most popular models in its class is the Honda Africa Twin.
Yamaha Touring Motorcycles
Another manufacturer of sports and touring motorcycles is Yamaha. The smallest machine of this type is the Tracer 700 model. The Yamaha Niken tricycle has an interesting design. The car has two wheels in front and one in the back. Maintains excellent grip and ride quality in all conditions. The largest sports touring motorcycle is the Yamaha FJR1300. Yamaha also has adventure bikes - the smaller Tenere 700 and the larger Super Tenere 1200.
BMW Touring Motorcycles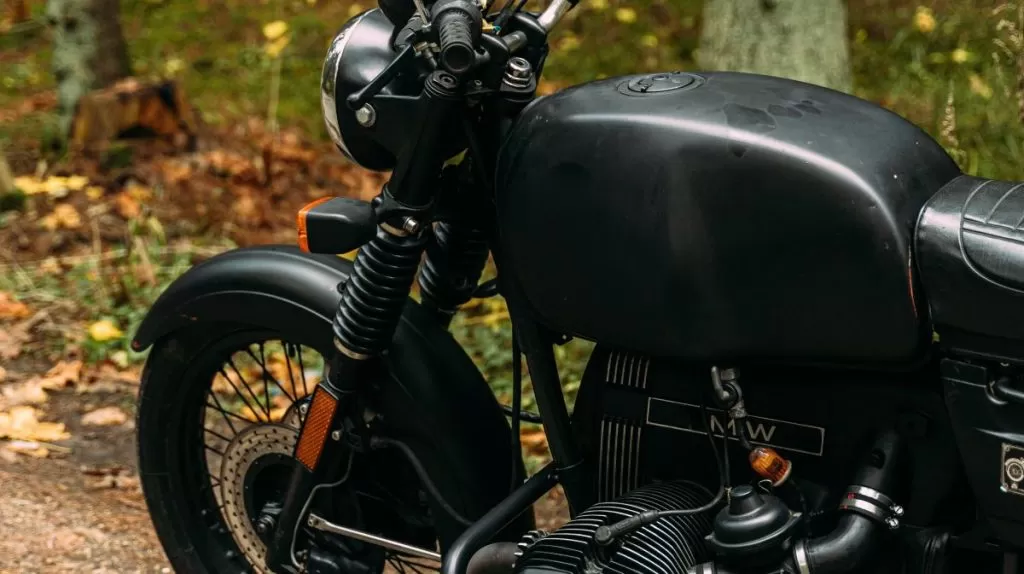 It is impossible not to mention the BMW brand when discussing the best models of touring motorcycles. The flagship BMW K1600 touring motorcycle is available in several variants, most notably the extended GLT version. The smaller motorcycle is the BMW 1250RT. The BMW offer also includes adventure bikes bearing the GS symbol, such as the BMW G 310 GS.
KTM touring bikes
Enduro and adventure touring motorcycles are associated with the Austrian automotive brand KTM, of which the KTM 390 Adventure motorcycle is a worthy representative. The 790 Adventure's larger motor will allow you to tackle even the longest trails in comfort. The most powerful model is the 1290 Super Adventure.
The Suzuki and Kawasaki brands are not only sports racers. Manufacturers have prepared an offer for motorsport enthusiasts, so you have many options when it comes to choosing sports, touring and touring motorcycles that will meet all your expectations.
2022-11-25