Ronaldo's love for expensive, luxurious cars has been known for a long time. He is not a fan of the classics. Cristiano loves the most modern hypercars, supercars and other "creams" of the automotive world. We invite you to familiarize yourself with the three especially valuable representatives of the large collection of the football player Juventus.
McLaren Senna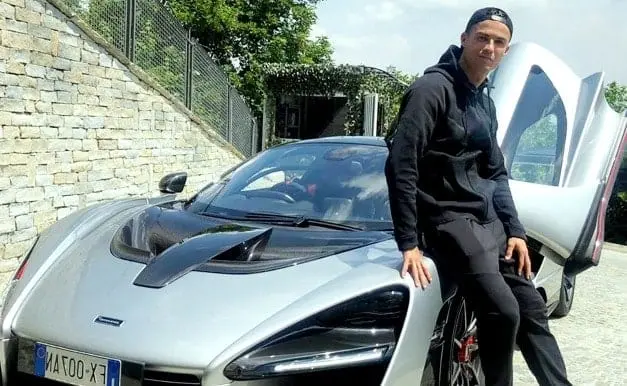 An example of car futurism. The model looks very impressive, aggressive and sporty. The supercar is named after the racer Ayrton Senna, who died in 1994, so this is a landmark model not only for Ronaldo, but for the entire automobile industry. Recall that each of his titles Senna won in the composition of McLaren.
This model is relatively new. She was introduced in 2018. The manufacturer has produced 500 of these cars. The cost of a supercar is 850 thousand euros. McLaren Senna - the most powerful car in the history of the automaker. The engine has a capacity of 800 horsepower.
Bugatti Chiron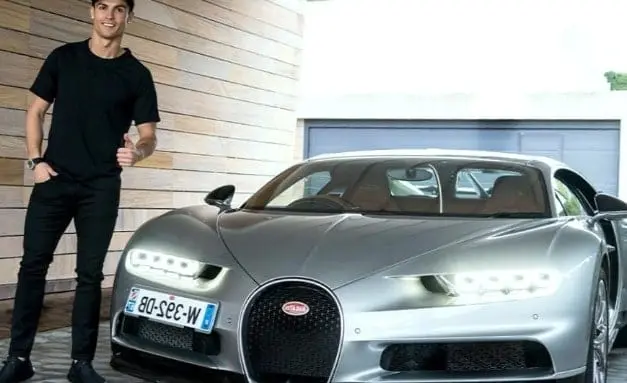 One of the most expensive representatives of the footballer's car fleet. The model is estimated at 2,8 million euros. This, in addition, is the fastest car in the collection: it accelerates to 420 km / h. At top speeds, a gas tank is consumed in 9 minutes! And this is 100 liters of fuel.
Such dynamics is provided to the car by a monster engine: it has a capacity of 1500 horsepower!
Rolls-Royce Phantom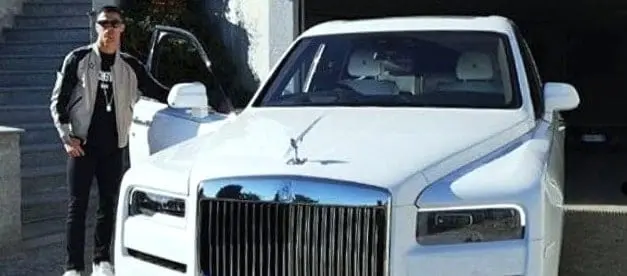 In the fleet of Ronaldo there was a place not only sportiness, but also sophistication, elegance. Rolls-Royce Phantom needs no introduction, it's a car industry legend.
It is difficult to find two identical cars, since 70% of them are made to order. The customer can realize almost any wishes. Engine displacement is from 6.7 to 6.8 liters. Power - in the region of 500 horsepower. This car is not designed for high-speed races, but, if necessary, it is able to overcome long distances in a short time.
The automaker emphasized model recognition. Even the company logos located in the central part of the rims do not move while driving. The creators said that the printed text should be read perfectly in any situation.