The film Taxi, leaving the world screens, immediately made a splash. Luke Besson showed that films about cars can be not only pathos, spectacular, but also funny. The picture gave us an image of a car that we recognize among hundreds of other cars. The legendary Peugeot 406 with numerous bells and whistles is what causes positive emotions even now, 16 years after the release of the first part of the franchise.
Peugeot 406 - an extremely popular car, which is available in the form of a sedan, station wagon and coupe. There were many variations of the car: with a gasoline and diesel engine, different gearboxes. Several times, the automaker restyled.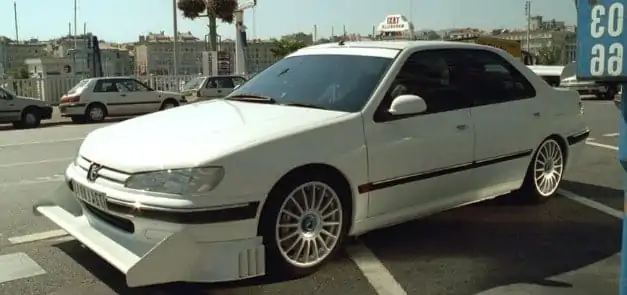 The Peugeot 406 is by no means an expensive, luxurious car. A five-year-old copy will cost you no more than 10-15 thousand dollars. And the car's performance is not impressive: it is equipped with a three-liter engine with a capacity of 207 horsepower. This car was created for leisurely trips around the city, but not for high-speed rides.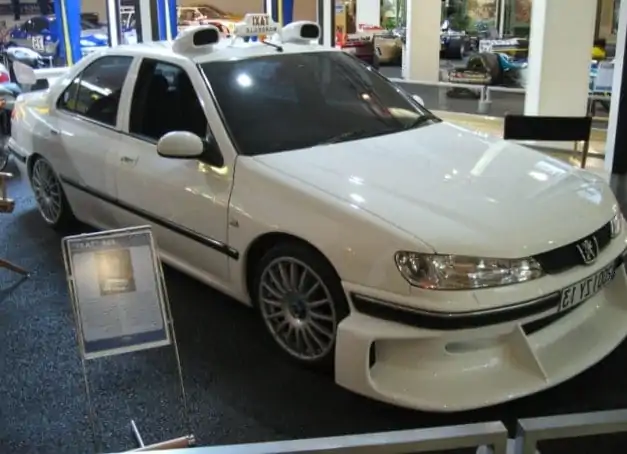 Nevertheless, Daniel from the movie managed to make this car a real thunderstorm. We all remember the scene where the famous taxi accelerated to 306 km / h. Of course, in real life, the Peugeot 406 will not submit to such a mark.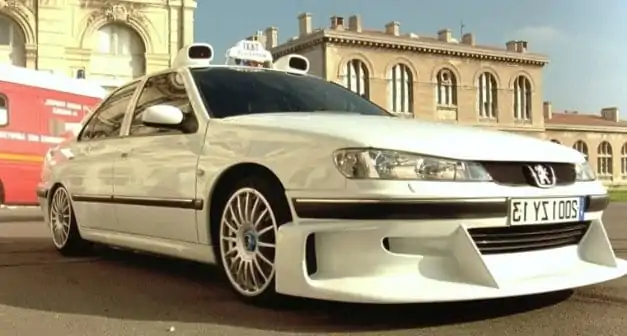 Peugeot 406 was already a legend in the automotive industry. The picture of Luc Besson cemented this model status. Which of us will not say "yes this is the same car from the movie", seeing a car on the road?