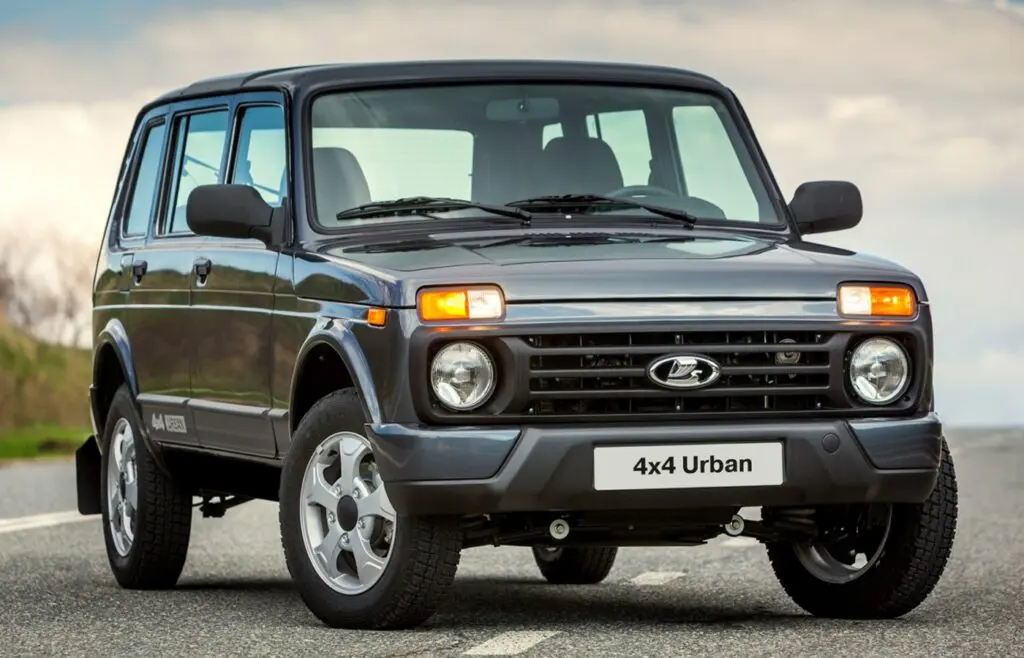 Description
Lada Lada 4x4 Urban 5-Door 2016
The updated "Niva" in the Urban version is aimed at motorists who love the combination of practicality for off-road and comfort for city trips in cars. The familiar body design features refined bumper and grille lines, while the elongated 5-door design gives the full-fledged SUV the features of an urban crossover.
DIMENSIONS
Due to the addition of one more pair of doors, the car became much longer compared to the three-door modification of the Lada 4x4 Urban. Here are the dimensions of the renovated city "Niva":
| | |
| --- | --- |
| Height: | 1640mm |
| Width: | 1680mm |
| Length: | 4240mm |
| Wheelbase: | 2700mm |
| Clearance: | 205mm |
| Trunk volume: | 420 / 780 l. |
| Weight: | 1425 kg. |
TECH SPECS:
The 5-door Lada 4x4 Urban received a 1,7-liter power unit, standard for the Niva. the fuel system was improved - it received electronic distributed injection. The transmission is the same 5-speed manual gearbox.
The main thing that those who have driven the older Niva models will notice is the more comfortable steering and improved running gear. The front hub received a bearing, which no longer needed to be periodically adjusted, so that when braking, the car stopped moving to the side.
| | |
| --- | --- |
| Motor power: | 83 hp |
| Torque: | 129 Nm |
| Burst rate: | 137 km / h |
| Acceleration 0-100 km / h: | 19.0 sec |
| Transmission: | MKPP 5 |
| Average fuel consumption per 100 km: | 9.7 l. |
EQUIPMENT
In the base, the new 5-door Urban received a package of options, which is included in the luxury version in budget versions. Thus, the ventilation of the cabin is now equipped with air conditioning, and the steering wheel has become a little thinner, which improves its grip in a woman's hand. By default, there are also two 12-volt outlets (in the cabin and in the trunk). Comfort is also complemented by a power steering wheel and light tinted windows.
Lada Lada 4x4 Urban 5-Door 2016
In the photo below, you can see the new model Lada 4x4 Urban 5-door 2016, which has changed not only externally but also internally.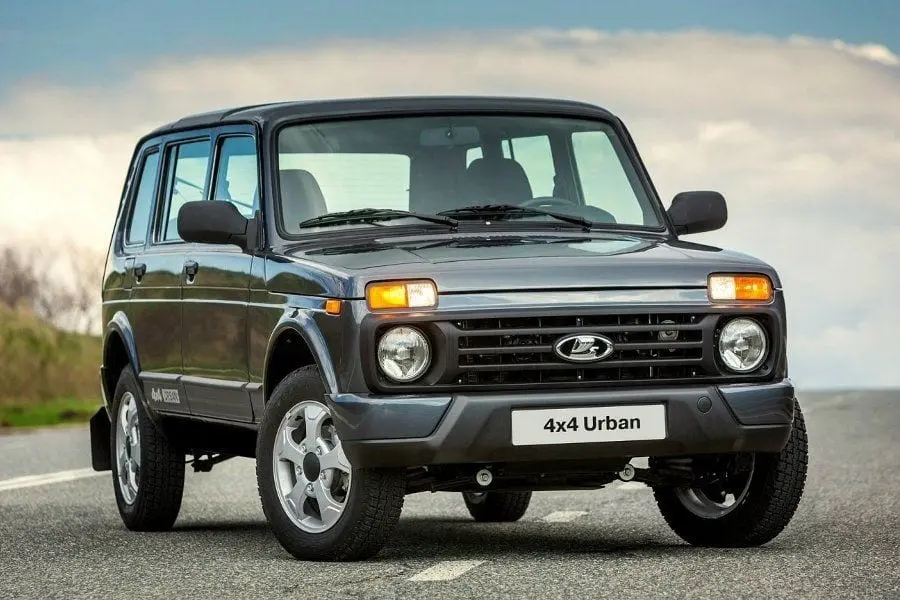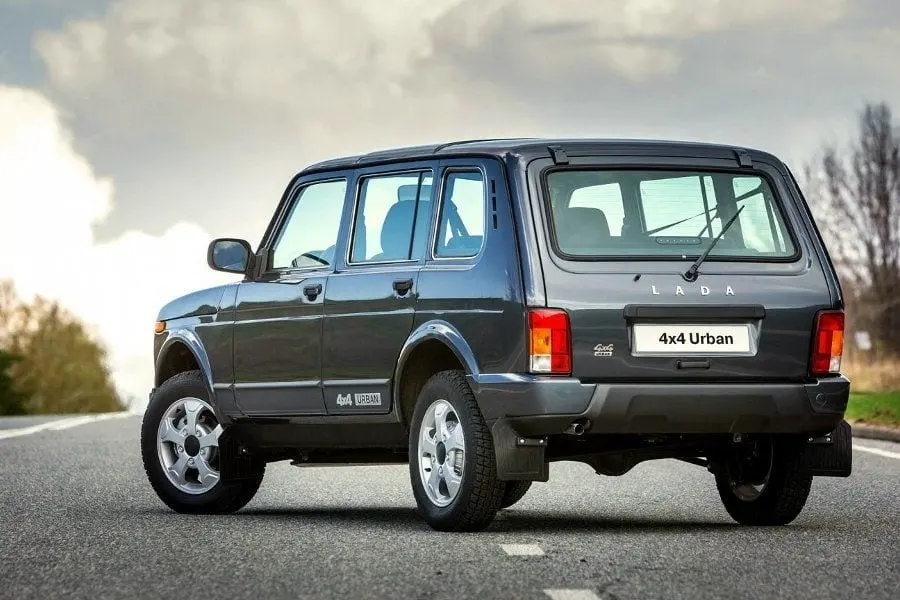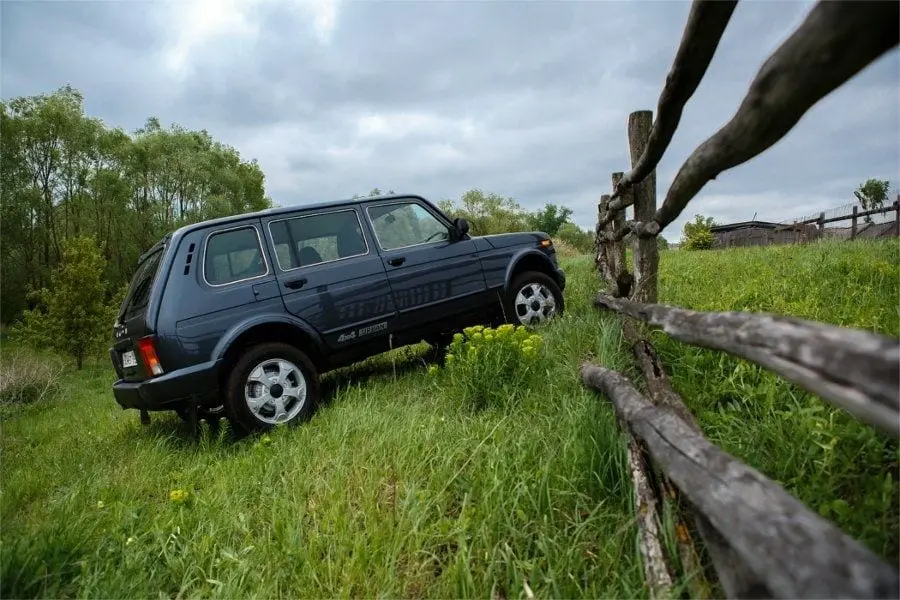 Complete set of the car Lada Lada 4x4 Urban 5-door 2016
| | |
| --- | --- |
| VAZ Lada 4x4 Urban 5-Door 1.7 5MT | Features |
LATEST CAR TEST DRIVES Lada Lada 4x4 Urban 5-door 2016
Video review Lada Lada 4x4 Urban 5-door 2016
In the video review, we suggest that you familiarize yourself with the technical characteristics of the model Lada 4x4 Urban 5-door 2016 and external changes.
Lada 4x4 Urban 5-Door 2016. Car Review
Showrooms where you can buy Lada Lada 4x4 Urban 5-door 2016 on Google maps