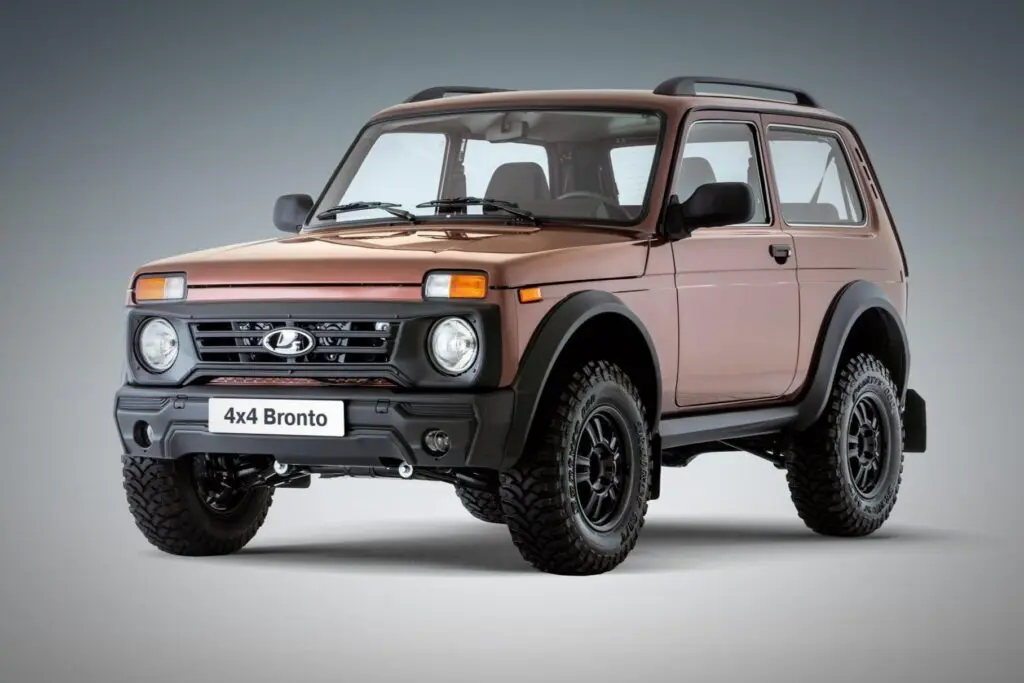 Description
Lada Lada 4x4 Bronto 2017
In 2017, a restyled version of the first generation of the utilitarian full-fledged domestic SUV Lada Lada 4x4 Bronto was released. The exterior of the car has undergone minor changes. Mainly, the improvements concerned the technical part and the comfort in the cabin.
DIMENSIONS
The dimensions of the homologation model are:
| | |
| --- | --- |
| Height: | 1900mm |
| Width: | 1713mm |
| Length: | 3740mm |
| Wheelbase: | 2200mm |
| Clearance: | 240mm |
| Trunk volume: | 265 / 585 l. |
| Weight: | 1285 kg. |
TECH SPECS:
Under the hood of the car, they left a 8-liter 1,7-valve power unit, which is standard for the Niva. The fuel system has electronic multipoint injection. This series received improved off-road characteristics, but at the same time it lost a little in dynamics. For the city mode, this is not a positive side, but the updated model is effective off-road.
The transmission, suspension and chassis have remained virtually unchanged. Improvements were made in the stiffness of the springs and steering (a worm gear reinforced by a power steering).
| | |
| --- | --- |
| Motor power: | 83 hp |
| Torque: | 129 Nm |
| Burst rate: | 137 km / h |
| Acceleration 0-100 km / h: | 18 sec |
| Transmission: | MKPP 5 |
| Average fuel consumption per 100 km: | 12.0 l. |
EQUIPMENT
The standard set of options includes the classic systems ABS, EBD and BAS. The cabin has more comfortable seats and a rear sofa with high-quality upholstery. The homologation version of the Bronto is only available in a three-door version. To make it possible to travel with children in the car, the manufacturer has equipped each passenger seat with ISOFIX clamps.
In a more expensive configuration, heated seats, an improved audio system, power windows and other pleasant things appear. However, it should be taken into account that the transport did not become identical to foreign analogues, but retained its "Nivov" character. But as a decent budget SUV, the car does an excellent job with all the tasks assigned to it.
Lada Lada 4x4 Bronto 2017
In the photo below, you can see the new model LADA 4x4 Bronto 2017, which has changed not only externally but also internally.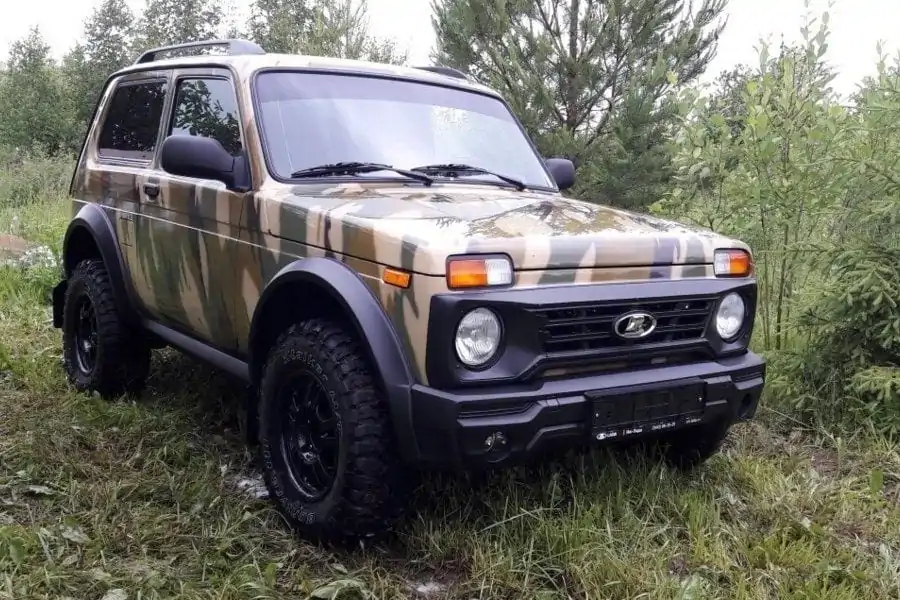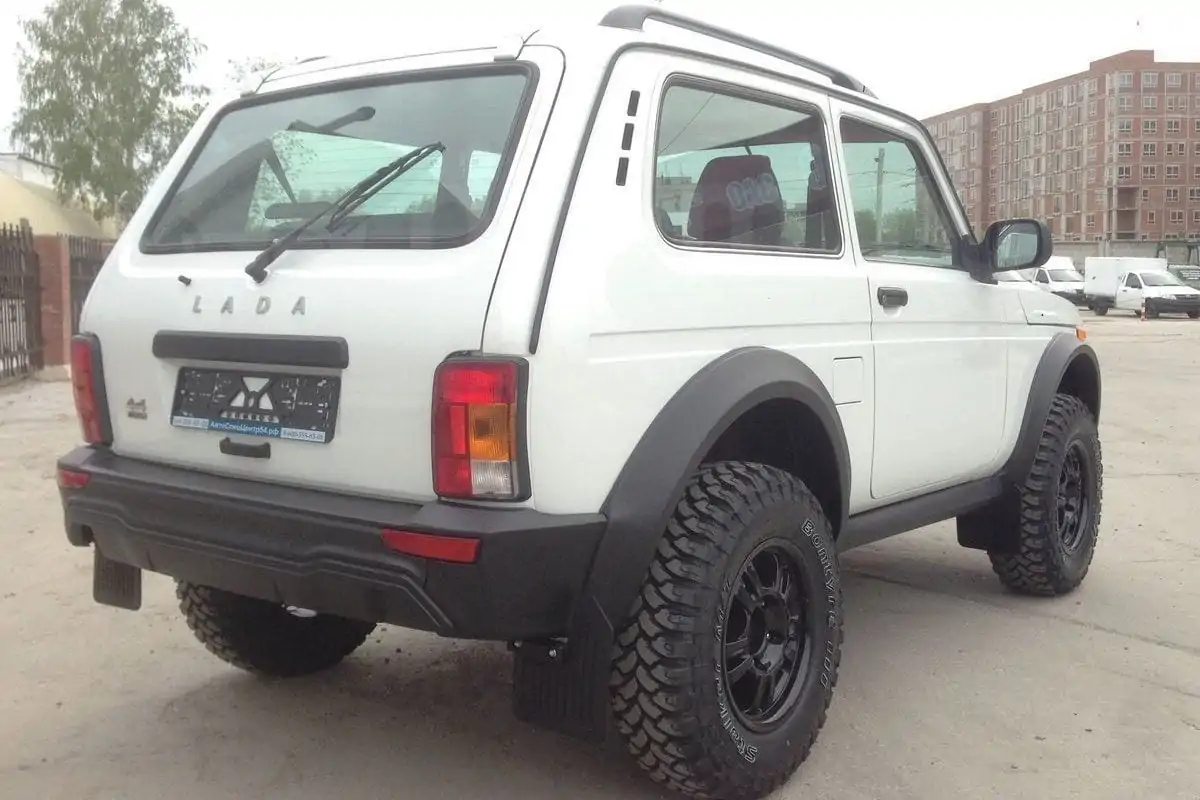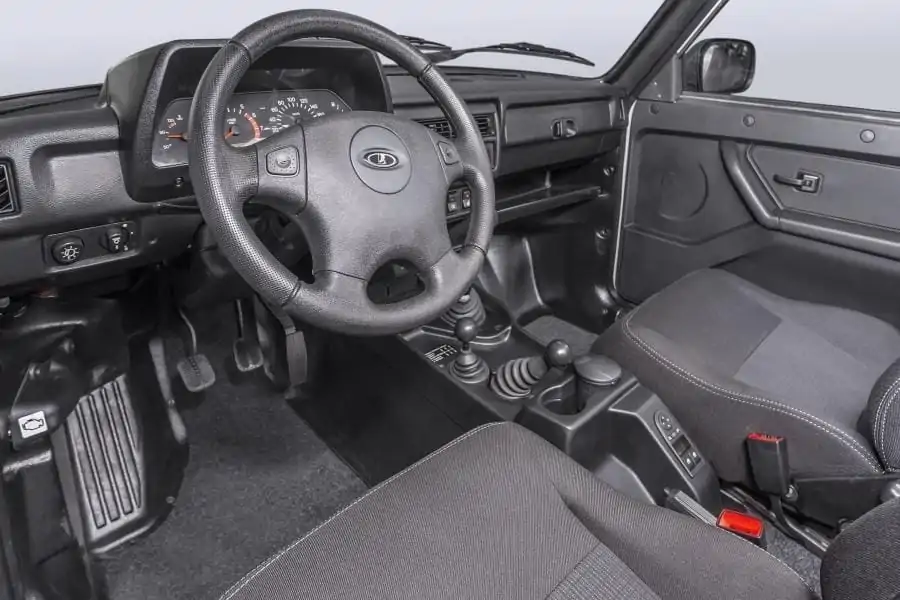 Complete set of the car Lada Lada 4x4 Bronto 2017
| | |
| --- | --- |
| VAZ Lada 4x4 Bronto 1.7i (83 h.p.) 5-fur 4x4 | Features |
LATEST CAR TEST DRIVES Lada Lada 4x4 Bronto 2017
Video review Lada Lada 4x4 Bronto 2017
In the video review, we suggest that you familiarize yourself with the technical characteristics of the model LADA 4x4 Bronto 2017 and external changes.
Review of the new LADA 4x4 Bronto | Offroad Urban | City "Lynx" | NIVA
Showrooms where you can buy Lada Lada 4x4 Bronto 2017 on Google maps