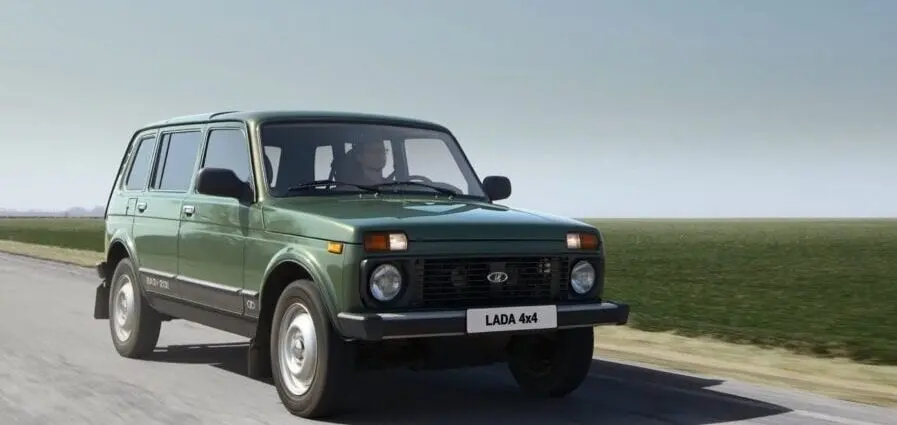 Description
Lada Lada 4x4 5-door 2006
The 5-door domestic SUV Lada Lada 4x4 in 2006 underwent another restyling, making it more comfortable, which is important for traveling in wild areas. The manufacturer decided to leave the usual body design, and changed only some of the touches that touched the radiator grille and small elements. Thanks to this, the car retained its iconic appearance, but received a more modern filling.
DIMENSIONS
Thanks to the addition of one more set of doors, Lada Lada 4x4 of 2006 has become unusually long. The rest of the dimensions remained unchanged:
| | |
| --- | --- |
| Height: | 1640mm |
| Width: | 1680mm |
| Length: | 4240mm |
| Wheelbase: | 2700mm |
| Clearance: | 200mm |
| Trunk volume: | 420 / 780 l |
| Weight: | 1425 kg |
TECH SPECS:
The five-door modification in technical terms practically does not differ from the three-door analogue. One internal combustion engine running on 95th gasoline is used as a power unit. Its volume is 1,7 liters. The transmission is also the only one for this model - a 5-speed manual with several overdrive gears.
| | |
| --- | --- |
| Motor power: | 83 hp |
| Torque: | 129 Nm |
| Burst rate: | 137 km / h |
| Acceleration 0-100 km / h: | 19.0 sec |
| Transmission: | 5 MT |
| Average fuel consumption per 100 km: | 9.9 l. |
EQUIPMENT
Due to the fact that the manufacturer has increased the comfort in the car interior, this model copes well with both urban rhythm and rough terrain. The dashboard as well as the console have received a modern design, and the interior heater is equipped with an electric drive of the deflector flaps.
The front seats have become more comfortable. In the luxury configuration, they are heated. Also, heated windshield and side mirrors are included in the more expensive package of options. The base on the car is equipped with 16-inch wheels, and the cabin has an emergency button and many additional options that were previously available only with additional payment.
Photos Lada Lada 4x4 5-door 2006
In the photo below, you can see the new model Lada 4x4 5-door 2006, which has changed not only externally but also internally.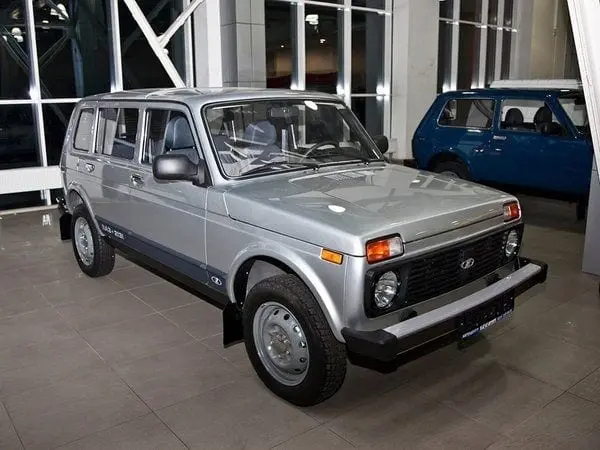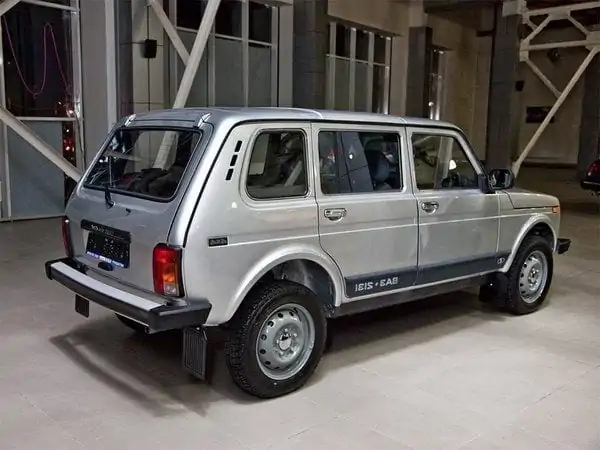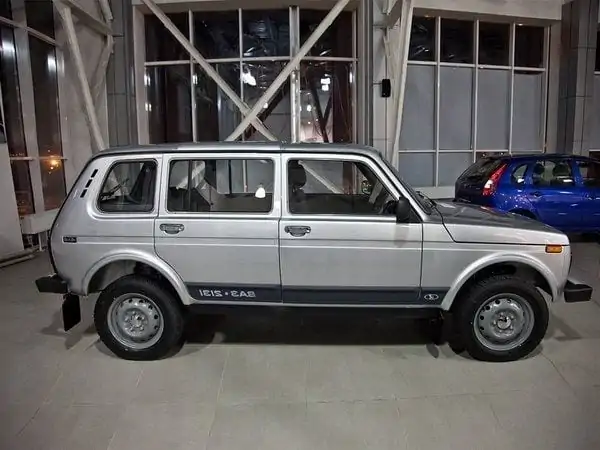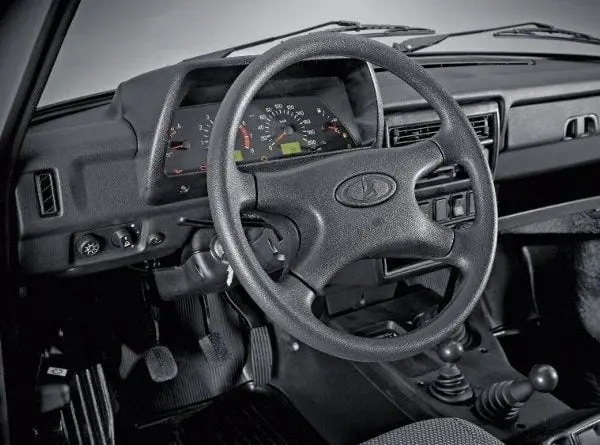 Complete set of the car Lada Lada 4x4 5-door 2006
LATEST CAR TEST DRIVES Lada Lada 4x4 5-DOOR 2006
Video review Lada Lada 4x4 5-doors 2006
In the video review, we suggest that you familiarize yourself with the technical characteristics of the model Lada 4x4 5-door 2006 and external changes.
2006 LADA 4x4 NIVA 1.7L (80) POV TEST DRIVE
Showrooms where you can buy Lada Lada 4x4 5-door 2006 on Google maps