For several years now, the French manufacturer has been introducing innovative technologies into production lines. Among them - 300D printing of parts for sports hypercars Chiron Pur Sport and Chiron Super SportXNUMX +.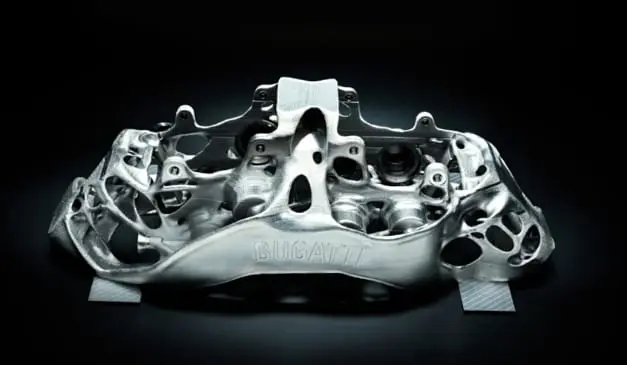 Basically, these are some elements of the interior. However, recently the company has been using innovative technology to print the functional details of a car. For example, one of the developments is new eight-piston monoblock brake caliper. This part was developed in 2018. It is made of titanium. This material requires delicate and complex processing. Therefore, it was decided to introduce a 3D printing technique.
First outer part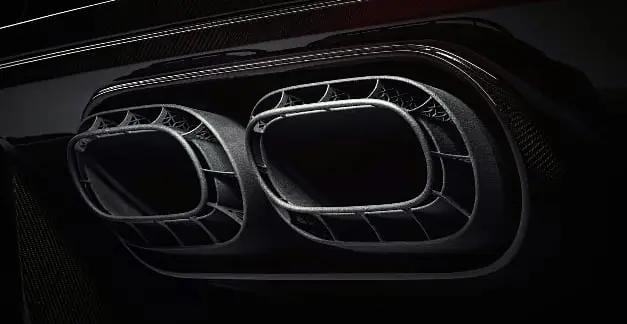 The successful application of the technology to the automotive industry is the result of a collaboration between the French manufacturer and Lazer Zentrum Nord (Hamburg). On March 25, it was announced that the company has produced the first exterior part for a hypercar. Bugatti has received official approval for the use of the part on public roads.
The trim for the car exhaust part pipes has become lighter than the previous version. For sports cars at 490 km / h, every gram counts. The new part lightened the car by 1,2 kilograms. And now it weighs 1850 grams.
In addition to its light weight, the pad proved to be resistant to high temperatures. According to the manufacturer, it can withstand temperatures up to 650 degrees. Pads are already being installed on the Chiron Sport and Chiron Divo.
Information based on material official site of Bugatti.