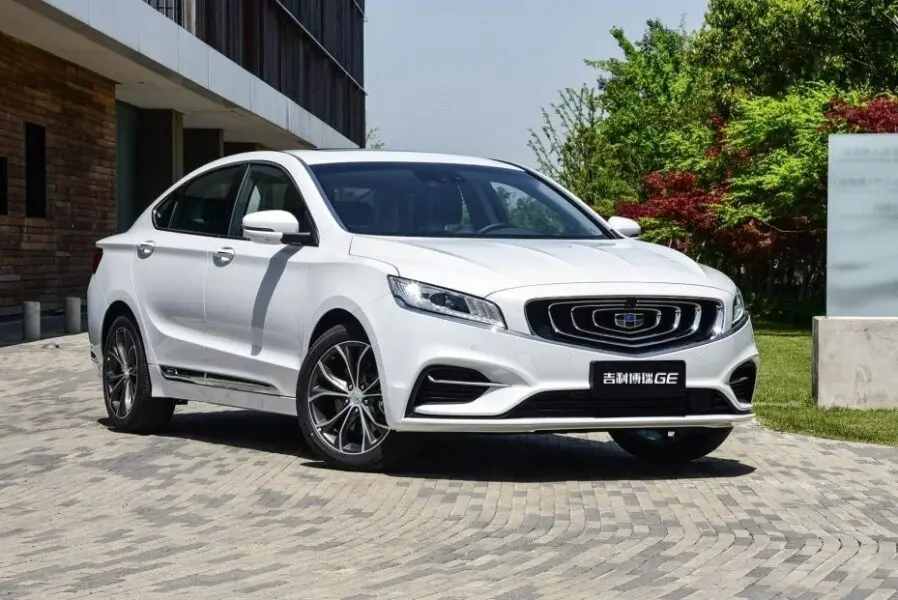 Description
Geely Borui GE 2018
Although the automaker is positioning the 2018 Geely Borui GE as a new model, it is actually an evolution of the sister sedan Borui GC9. The cars are built on the same platform. Also, the cars are similar to each other in some body elements, but this sedan has different bumpers, modified front and rear optics, a radiator grill, stamping on the hood. The novelty looks more dynamic compared to its sister sedan.
DIMENSIONS
Dimensions Geely Borui GE 2018 model year are:
| | |
| --- | --- |
| Height: | 1513mm |
| Width: | 1861mm |
| Length: | 4986mm |
| Wheelbase: | 2870mm |
| Clearance: | 135mm |
| Weight: | 1700kg |
TECH SPECS:
The suspension, which the front-wheel drive sedan received, is completely independent. There are classic MacPherson struts at the front, and a multi-link design at the back. The Geely Borui GE 2018 powertrain uses a hybrid installation with a 1.5-liter turbocharged 3-cylinder internal combustion engine and a starter-generator.
This gasoline engine is also at the heart of a plug-in hybrid with a separate electric motor, which allows the sedan to travel about 60 km on electricity itself. The electric motor is powered by a traction battery.
| | |
| --- | --- |
| Motor power: | 177, 184, 260 (hybrid) hp |
| Torque: | 265-425 Nm. |
| Transmission: | Automatic transmission-6, RKPP-7 |
EQUIPMENT
The interior of Geely Borui GE 2018 is made in a modern style. On the center console there is a 12.3-inch touch screen of the multimedia complex. The peculiarity of this screen is that it is harmoniously integrated into the console so that the visual effect is created as if the entire panel is a solid screen.
The list of equipment includes a digital dashboard, engine start button, keyless entry, electric drive and heated front seats, blind spot monitoring, parking assistant, traffic sign recognition system.
Geely Borui GE 2018 photo gallery
In the photos below, you can see the new model "Geely Borui GE 2018", which has changed not only externally, but also internally.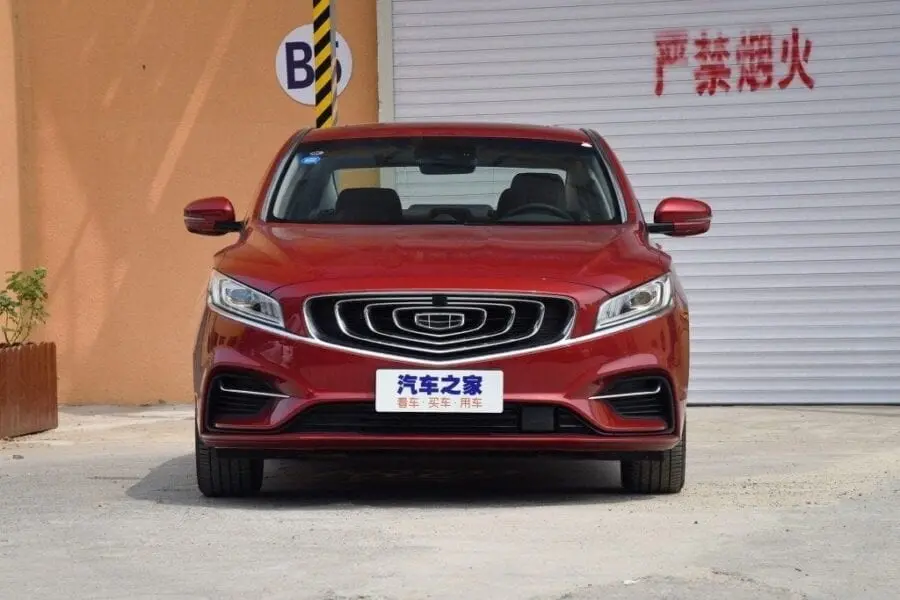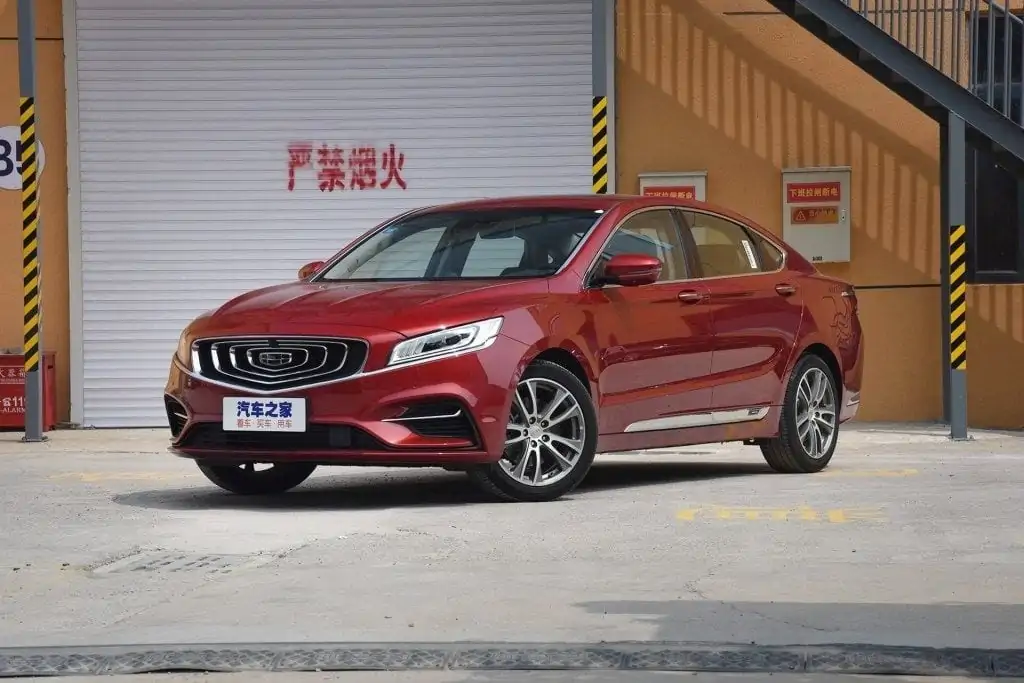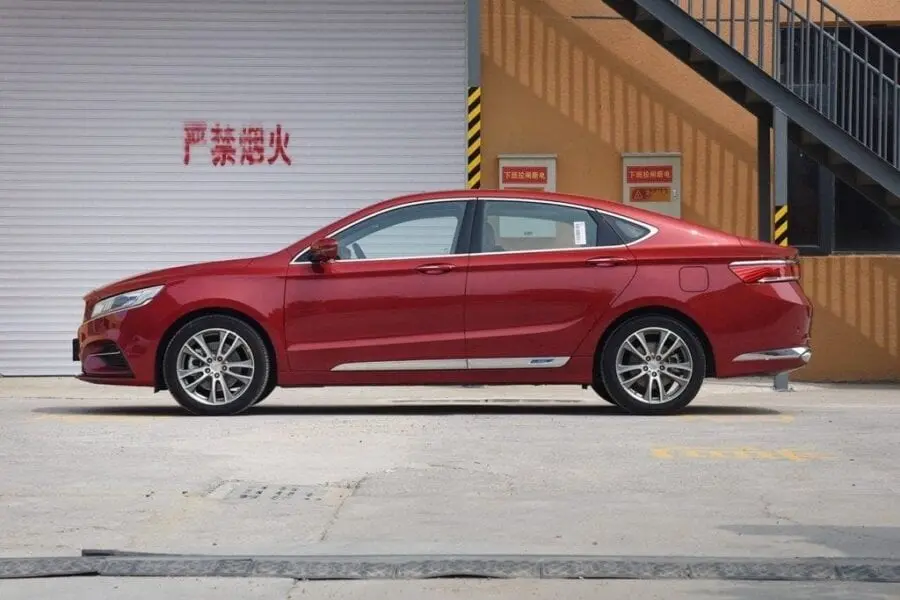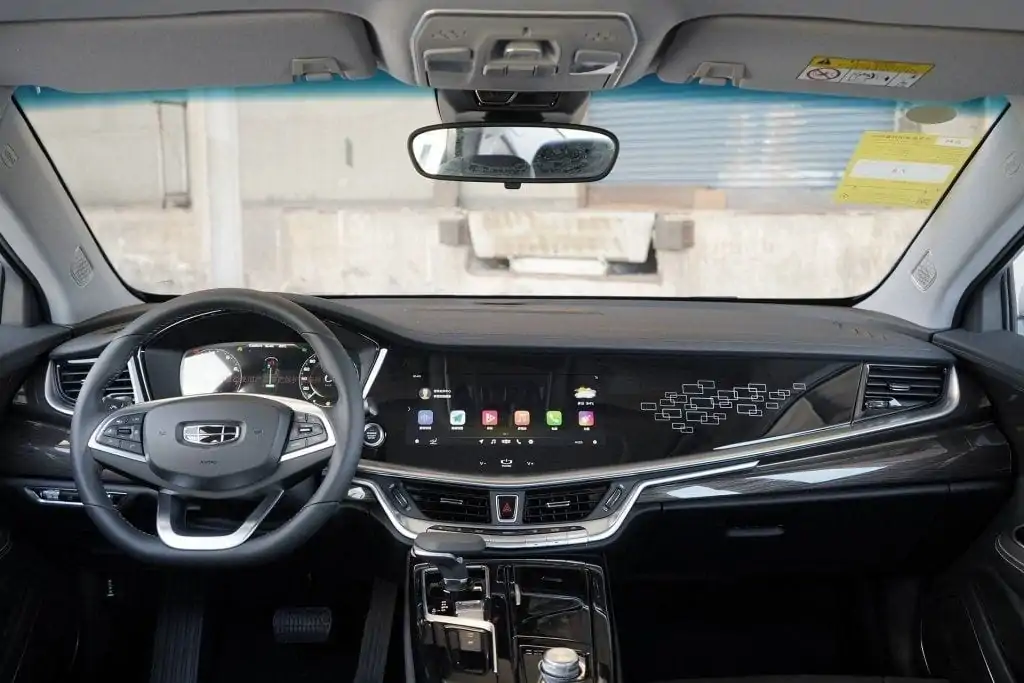 Vehicle Options Geely Borui GE 2018
LATEST VEHICLE TEST DRIVES Geely Borui GE 2018
Video review Geely Borui GE 2018
In the video review, we suggest that you familiarize yourself with the technical characteristics of the model "Geely Borui GE 2018"and external changes.
Geely Bo Rui / Borui GE developement
Showrooms where you can buy Geely Borui GE 2018 on Google Maps