In 2019, Hollywood cinema pleased motorists: a picture came out Ford against Ferrari. This, of course, is not Fast and the Furious with its abundance of supercars and other luxury cars, but there was something to see. We suggest you familiarize yourself with a couple of cars that you could watch in the movies.

Ford GT40

The car, which is allocated almost the most screen time. This is a sports model who won the Le Mans 24 hour race four times. The car got its name from the phrase Gran Turismo. 40 is the height of the sports car in inches (about 1 meter). The model was not produced for long. She left the assembly line in 1965, and in 1968 production was already stopped.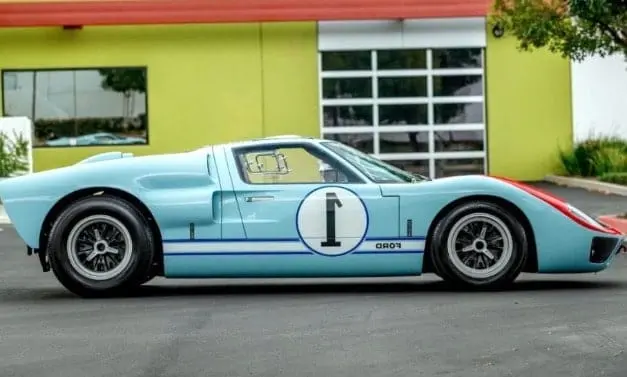 Ford GT40 is a real breakthrough for its time. Firstly, car enthusiasts were struck by the design: spectacular, aggressive, truly sporty. Secondly, the car was pleasantly surprised by the power. Some variations were equipped with a 7 liter engine, while Ferrari equipped their models with units of no more than 4 liters.

Ferrari p

A more "young" representative of the automobile industry (1963-1967). The car is known for its endurance. He regularly took the highest awards in "marathon" races for 1000 km. The original version was equipped with a 3-liter engine with a capacity of 310 horsepower.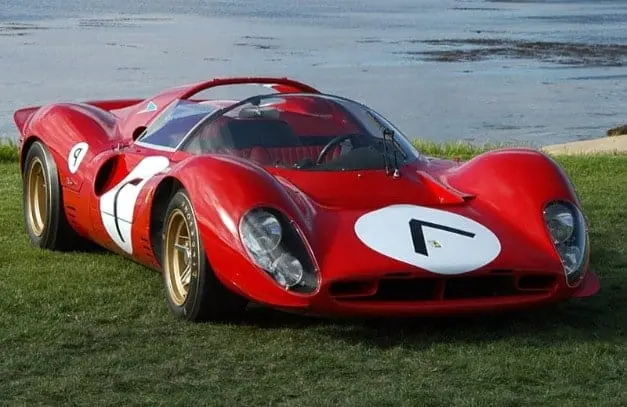 The first models had a literally futuristic design. Smooth shapes were designed to improve aerodynamics. Ferrari P has become a successful model, resulting in about a dozen modifications. Over time, the engines received more liters and "horses".