Dwayne Johnson is an actor who became famous, in particular, thanks to the movie "Fast and the Furious". Apparently, the love of cars at Skala "migrated" from the screen into real life, as he began to brag more and more about expensive cars, including supercars and hypercars. One of the most valuable representatives of the actor's fleet is Ferrari LaFerrari.
Johnson was lucky, because he got this car as a gift. Its market value is 1,2 million euros. Well, it's nice to have friends who can provide such a valuable present!
This is the first production hybrid car manufacturer. The debut instance off the assembly line in 2013. The car is equipped with three engines at once. One is gasoline, two are electric. The total power of the power plants is 963 horsepower. Maximum torque - 900 N • M.
Typically, the dynamics of a car is usually measured by a speed of acceleration up to 100 km / h. For Ferrari LaFerrari, this is too "shallow", so the manufacturer measures from 200 km / h. The supercar accelerates to such a speed indicator in 7 seconds. To the mark of 300 km / h the arrow on the speedometer reaches in 15 seconds.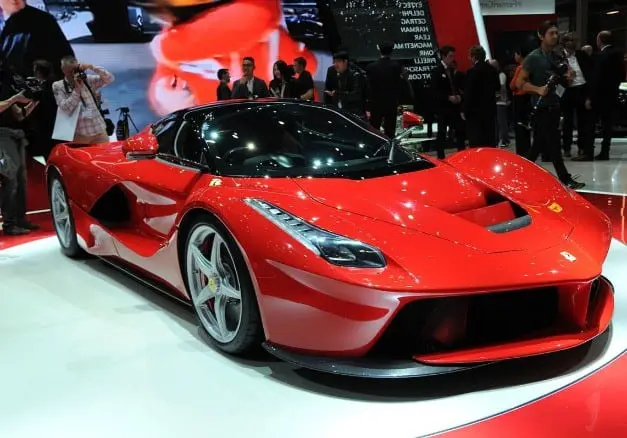 When developing the model, the manufacturer consulted with car racing legends: Fernando Alonso and Felipe Massa. With their help, dynamic indicators were calibrated, and it was also planned to equip the cabin.
However, Johnson found cause for complaint. The actor said that he was uncomfortable in the cabin, as he is too cramped. It's strange to hear, because the car was made to order.
Despite dissatisfaction with the size of the cabin, the actor does not sell the car. Still: this is a real gem of the fleet!