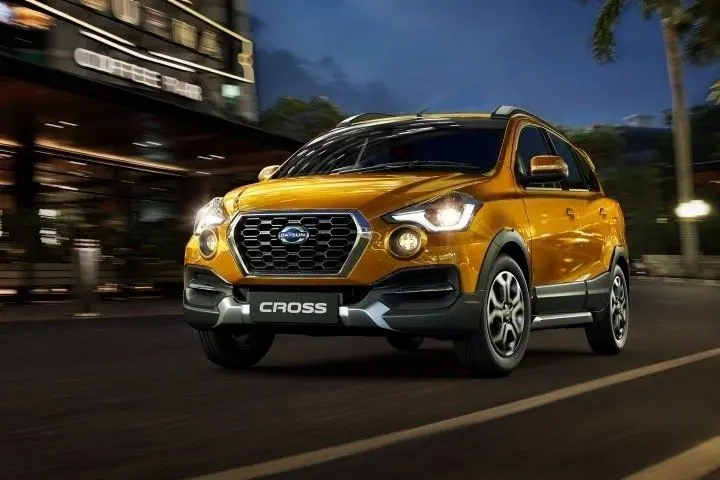 Description
Datsun Cross 2018
At the beginning of 2018, the premiere of the Datsun Cross front-wheel drive crossover took place. In fact, this is a modified model of the Datsun Go +. Both options are built on the platform from the Nissan Micra. The exterior is made in the style typical for most off-road models: aggressive head optics, large foglights, a massive front bumper with imitation of air intakes on the sides, plastic body kits.
DIMENSIONS
Dimensions Datsun Cross 2018 model year are:
| | |
| --- | --- |
| Height: | 1560mm |
| Width: | 1670mm |
| Length: | 3995mm |
| Wheelbase: | 2450mm |
| Clearance: | 200mm |
TECH SPECS:
There is only one engine for the Datsun Cross 2018 crossover. It is a gasoline three-cylinder unit with four valves per cylinder. Buyers are offered a modest modification of this engine or a boosted one (power is 10 hp more). The first option is only compatible with 5-speed mechanics, while the second relies on a Nissan variator. The torque is supplied only to the front axle.
| | |
| --- | --- |
| Motor power: | 68, 78 hp |
| Torque: | 104 Nm. |
| Transmission: | MKPP-5, variator |
| Average fuel consumption per 100 km: | 5.1 l. |
EQUIPMENT
In the basic configuration, the crossover received front airbags, a dynamic stabilization system, ABS. Lens optics are optionally offered, which automatically switches the high beam, also keyless access, rear parking sensors, power accessories, air conditioning, etc.
Datsun Cross 2018 photo selection
In the photo below, you can see the new model Datsun Cross 2018, which has changed not only externally but also internally.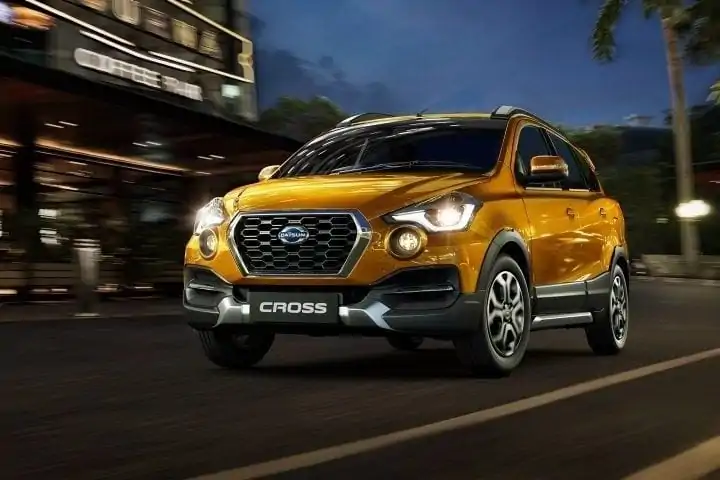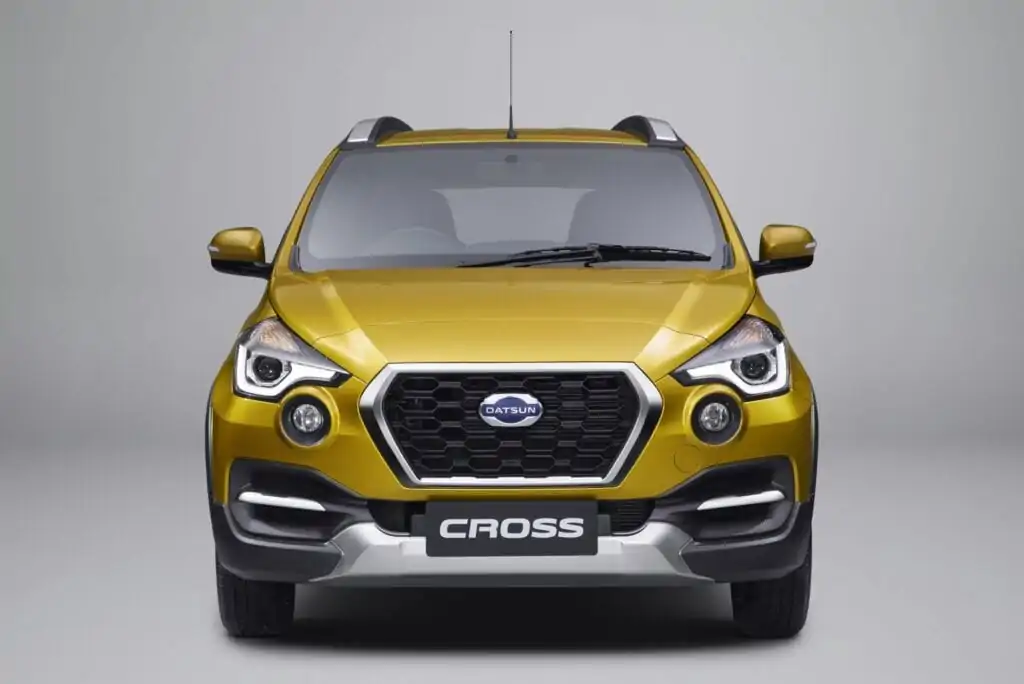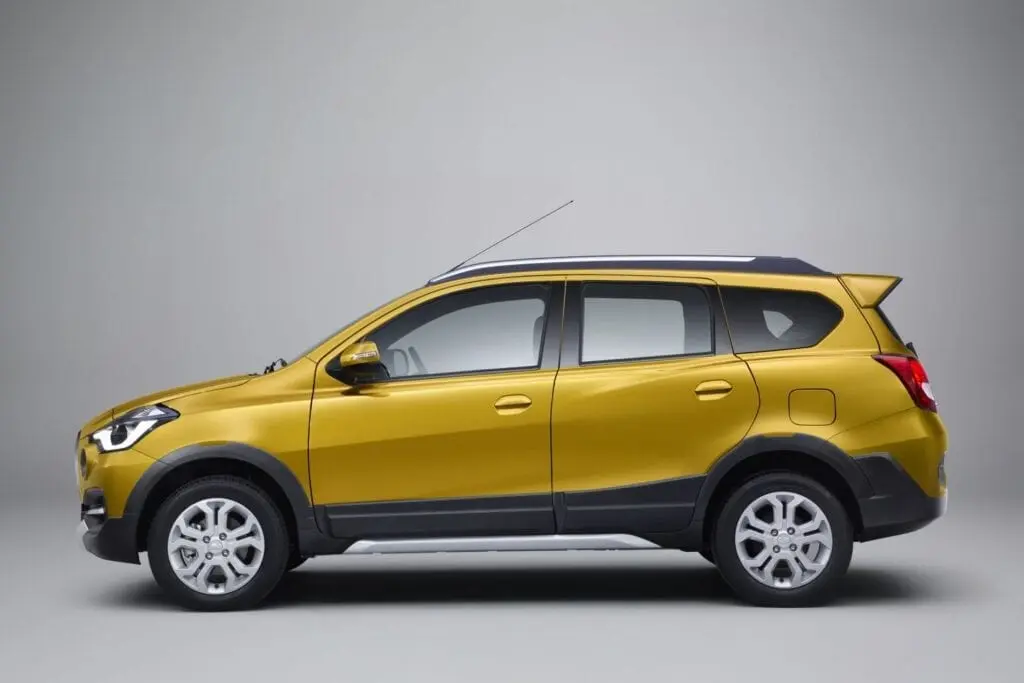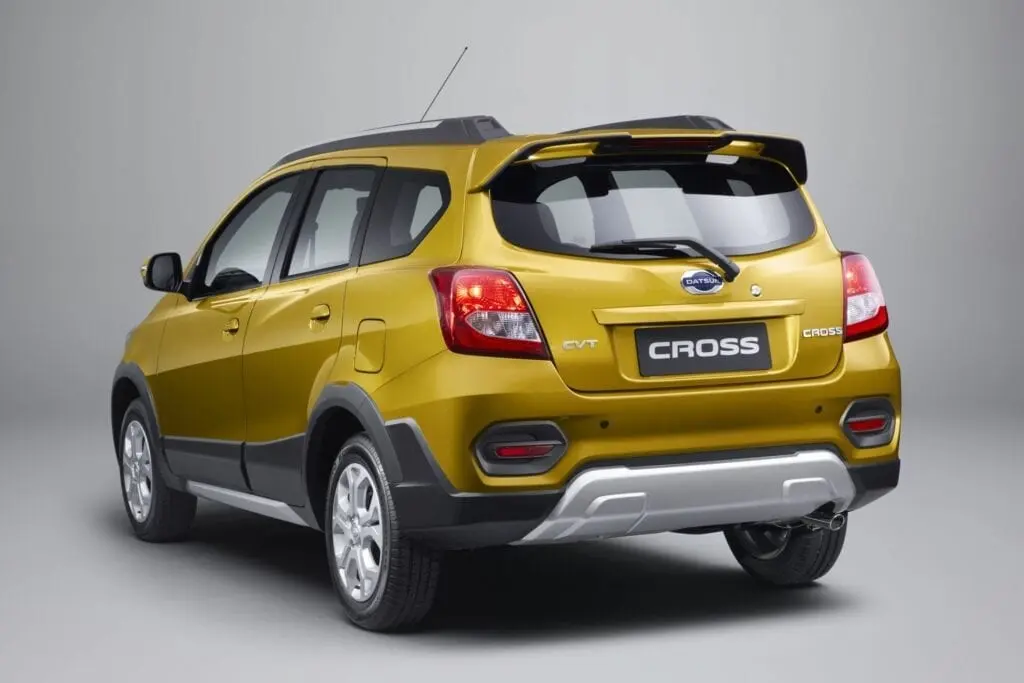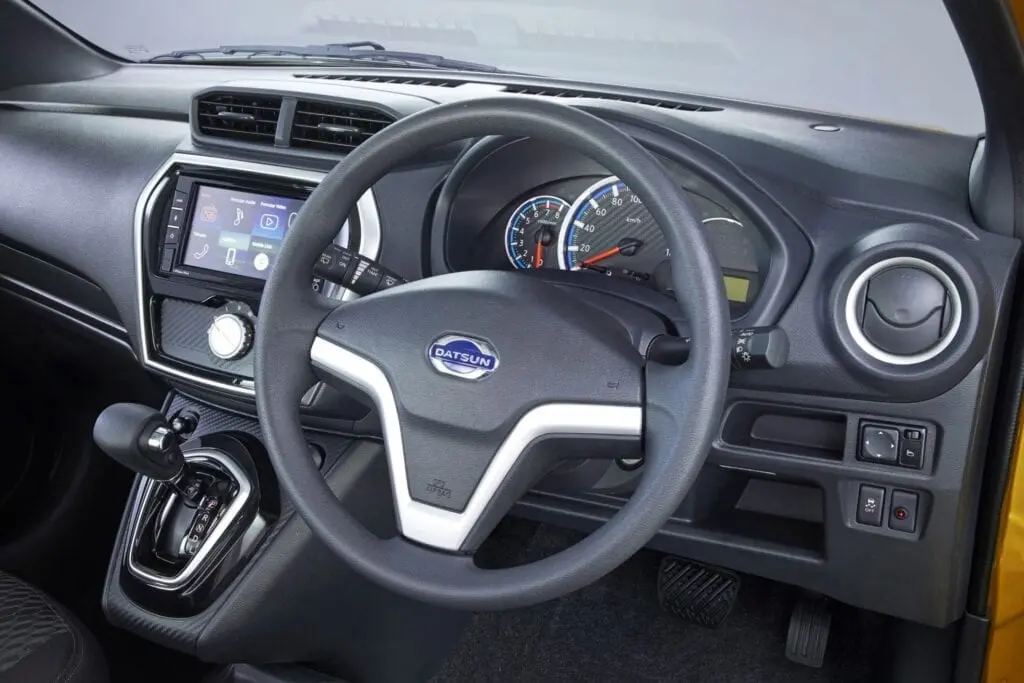 Complete set of the car Datsun Cross 2018
Datsun Cross 2018 LATEST VEHICLE TEST DRIVES
Video review Datsun Cross 2018
In the video review, we suggest that you familiarize yourself with the technical characteristics of the model Datsun Cross 2018 and external changes.
Datsun GO-cross - the first crossover of the brand - a review by Alexander Michelson
Showrooms where you can buy Datsun Cross 2018 on Google Maps