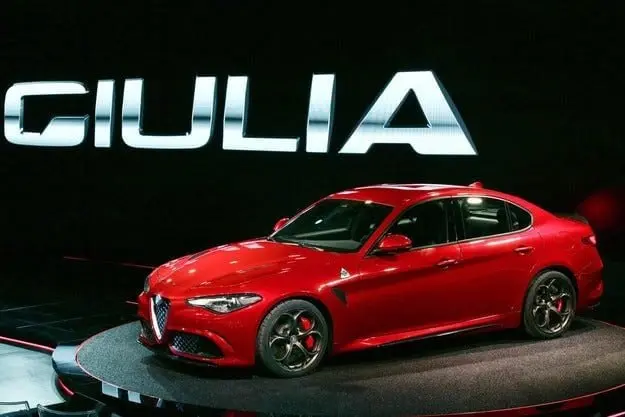 For the first time in the world, an innovative system is launched into serial production.
Faster braking and shorter stopping distances - international automotive technology developer and tire manufacturer
Continental is providing Alfa Romeo with the innovative MK C1 integrated braking system for the new Giulia. This is the first time that an electro-hydraulic system has entered serial production in the world. It is more dynamic, lighter, with less stopping distance and more comfortable than conventional braking systems.
The MK C1 combines braking functions, auxiliary brakes and control systems such as ABS and ESC in a compact and lightweight braking module. The system weighs up to 3-4 kg less than traditional systems. The electro-hydraulic MK C1 can build up brake pressure much faster than conventional hydraulic systems and thus meet the ever-increasing brake pressure requirements of new driver assistance systems, preventing accidents and protecting pedestrians. ...
"I am proud to supply our MK C1 for a vehicle like the new Giulia from Alfa Romeo. This is a great recognition for the excellent work of our team that helped create and commercialize the innovative system, "commented Felix Bittenbeck, Director of Automotive Dynamics at Continental. "MK C1 gives
incredible braking power for safety systems and short braking distances help prevent accidents. " The new integrated braking system reduces the vibration of the vehicle's pedals, and the driver feels the same force in them, which in turn provides greater comfort.
The MK C1 brake system, without additional measurements, meets the necessary requirements for a regenerative braking system and provides the necessary comfort. In this way, Continental's innovations make a huge contribution to safe and dynamic driving as well as energy efficiency.
Home " Articles " Blanks " Continental unveils braking system for Alfa Romeo Giulia
2020-08-30