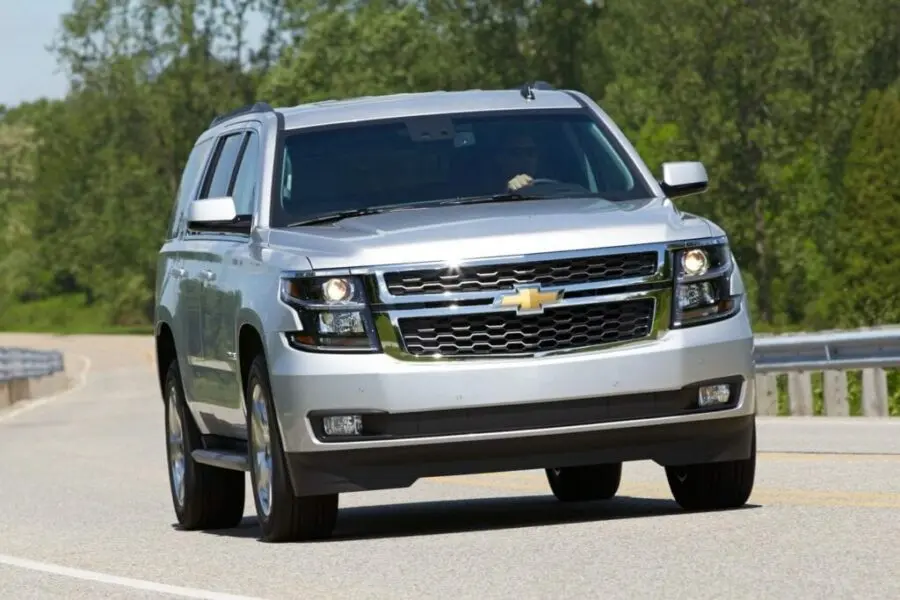 Description
2013 Chevrolet Tahoe
The 2013 Chevrolet Tahoe is the fourth generation of the K3 class SUV. Externally, the model has not changed so noticeably, but if you look closely, then engineers and designers have completely revised every detail of the body. An example of this are headlights of a floodlight type, lighter materials in the body structure and a number of technical innovations that practically do not affect the exterior of the car.
DIMENSIONS
The dimensions of the 2013 Chevrolet Tahoe were:
| | |
| --- | --- |
| Height: | 1890mm |
| Width: | 2045mm |
| Length: | 5182mm |
| Wheelbase: | 2946mm |
| Clearance: | 200mm |
| Trunk volume: | 433l |
| Weight: | 2475kg |
TECH SPECS:
Under the hood, the 2013 Chevrolet Tahoe SUV received only one powertrain option. This is a 5.3-liter V-eight of the third generation of the Ecotec modification. Direct injection fuel system. The control unit can deactivate a number of cylinders depending on the load on the unit. To increase the efficiency in different operating modes of the internal combustion engine, the gas distribution mechanism is equipped with a phase shifter.
The steering received an electric booster with variable efforts depending on the speed of the car. Disc braking system on all wheels. The suspension remained from the previous generation (independent front, and rear rigid axle with semi-elliptical springs).
| | |
| --- | --- |
| Motor power: | 355 hp |
| Torque: | 519 Nm. |
| Burst rate: | 180 km / h. |
| Acceleration 0-100 km / h: | 5.7 seconds |
| Transmission: | Automatic transmission-6 |
| Average fuel consumption per 100 km: | 12.5-13.5 l. |
EQUIPMENT
An additional (central) airbag appeared in the security system. The list of options now includes cameras in a circle, sensors for broken windows, keyless access to the salon, remote engine start and other useful options.
PHOTO SELECTION Chevrolet Tahoe 2013
In the photo below, you can see the new model Chevrolet Tahoe 2013, which has changed not only externally but also internally.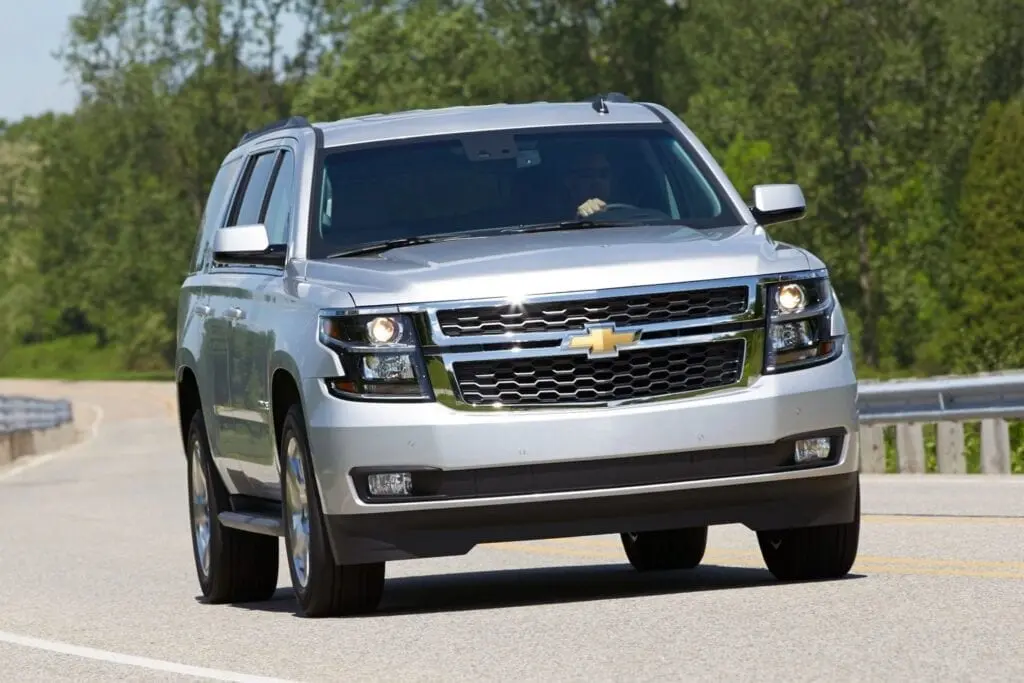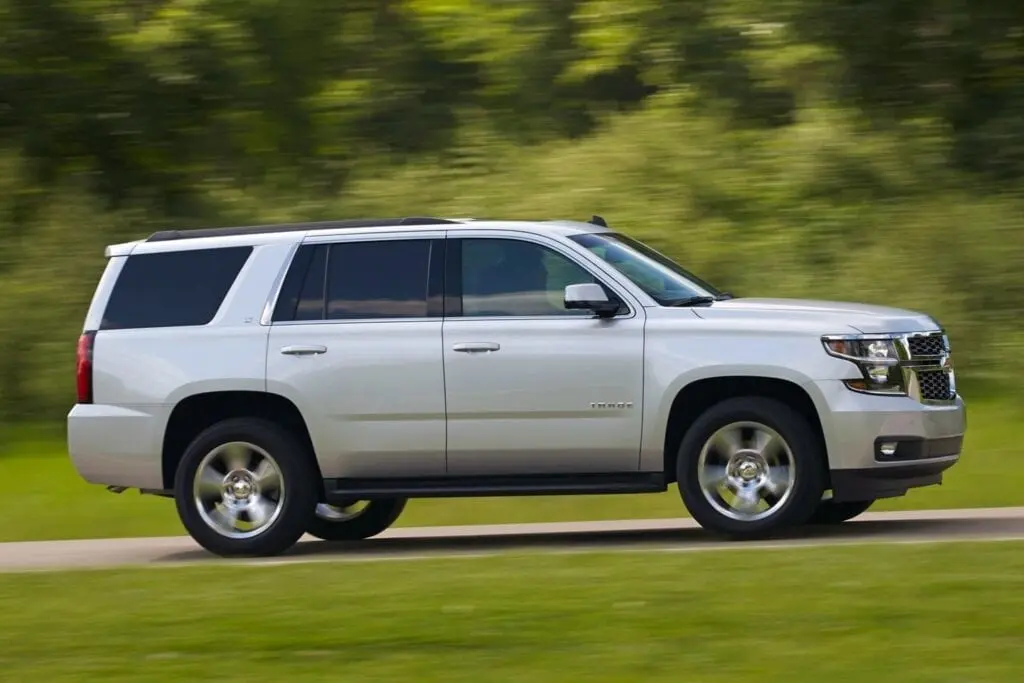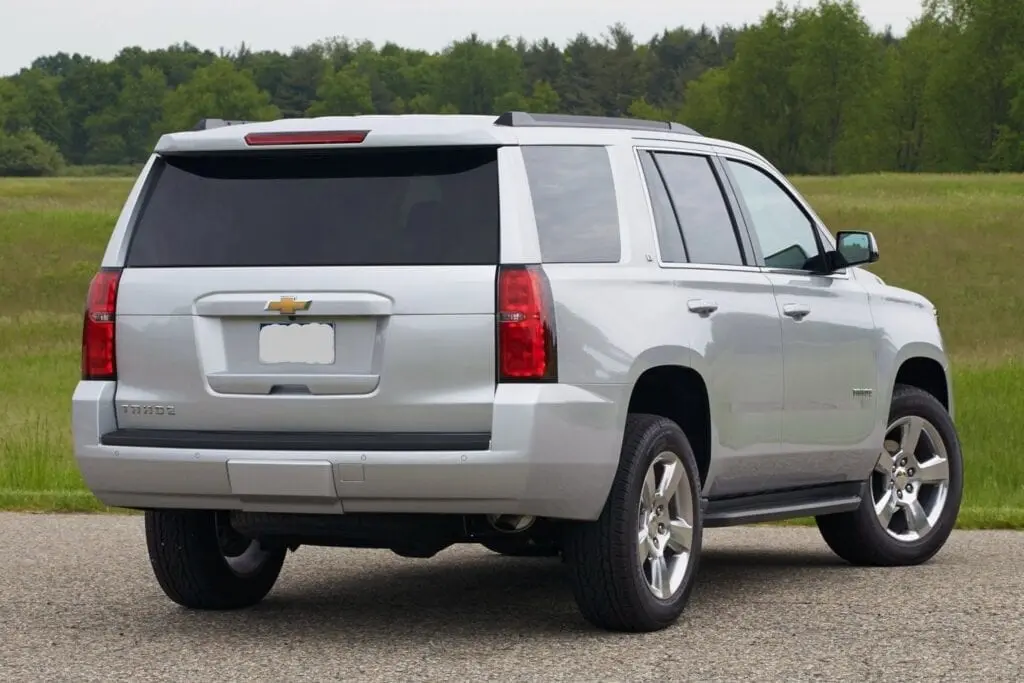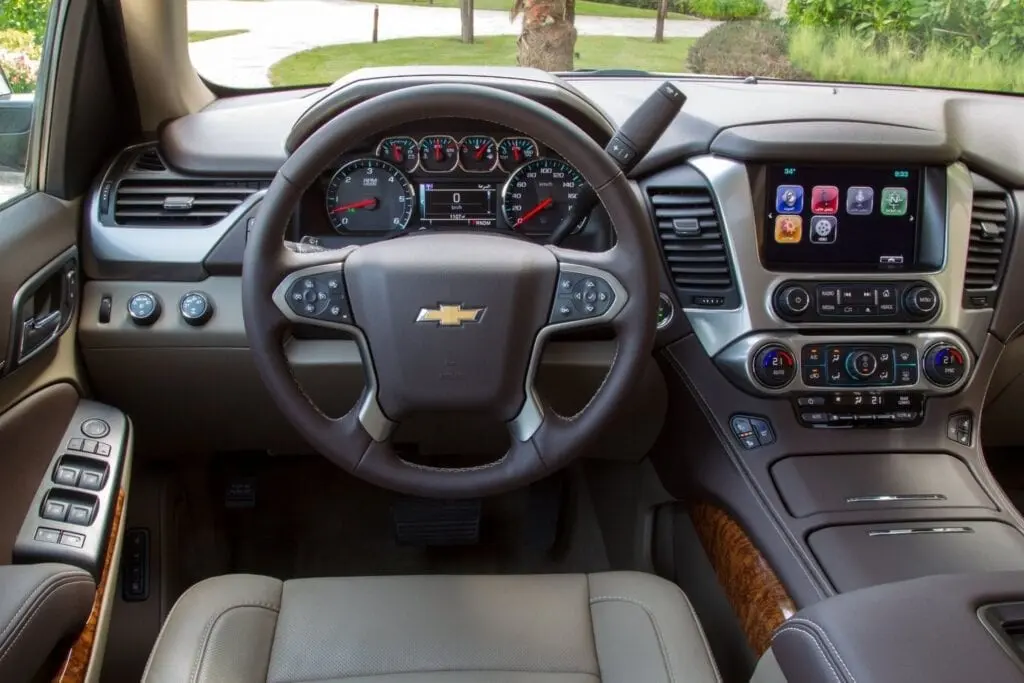 2013 Chevrolet Tahoe CARS
2013 Chevrolet Tahoe LATEST TEST DRIVES
VIDEO REVIEW Chevrolet Tahoe 2013
In the video review, we suggest that you familiarize yourself with the technical characteristics of the model Chevrolet Tahoe 2013 and external changes.
Chevrolet Tahoe Test Drive: Anton Avtoman.
Showrooms where you can buy Chevrolet Tahoe 2013 on Google maps