Description
Chevrolet Suburban 2013
In the fall of 2012, the twelfth generation of the Chevrolet Suburban SUV was presented to the world of motorists. Despite the fact that usually the next generation is accompanied by major changes in the exterior, the new Suburban has not received significant updates. The car received the most transformations in the technical part.
DIMENSIONS
The 2013 Chevrolet Suburban has the following dimensions:
| | |
| --- | --- |
| Height: | 1890mm |
| Width: | 2045mm |
| Length: | 5690mm |
| Wheelbase: | 3302mm |
| Trunk volume: | 1102l |
| Weight: | 3311kg |
TECH SPECS:
The new generation of SUV is based on the same platform as the previous model. The front suspension is independent, and the rear is a rigid axle with semi-elliptical springs. The suspension also received adaptive shock absorbers. The steering is equipped with an electric amplifier (depending on the speed of the car, the efforts change).
The new generation of the SUV received a single engine version. This is a 5.3-liter V-shaped petrol unit from the third generation Ecotec family. Some of the 8 cylinders are switched off at minimum loads. This is made possible by direct injection. The efficiency of the power unit is increased by a phase shifter, which increases the efficiency of the motor at different speeds.
| | |
| --- | --- |
| Motor power: | 360 hp |
| Torque: | 519 Nm. |
| Transmission: | Automatic-6 |
| Average fuel consumption per 100 km: | 12.5 l. |
EQUIPMENT
The trim levels of the 2013 Chevrolet Suburban have expanded. The cabin has a multimedia installation equipped with an 8-inch touchscreen. The console can accommodate up to 6 sockets for connecting smartphones and other devices. The rear row seats can be electrically operated (option). The security system has cameras in a circle, movement sensors in the cabin, broken windows and a central airbag.
PHOTO SELECTION 2013 Chevrolet Suburban
In the photo below, you can see the new model Chevrolet Suburban 2013, which has changed not only externally but also internally.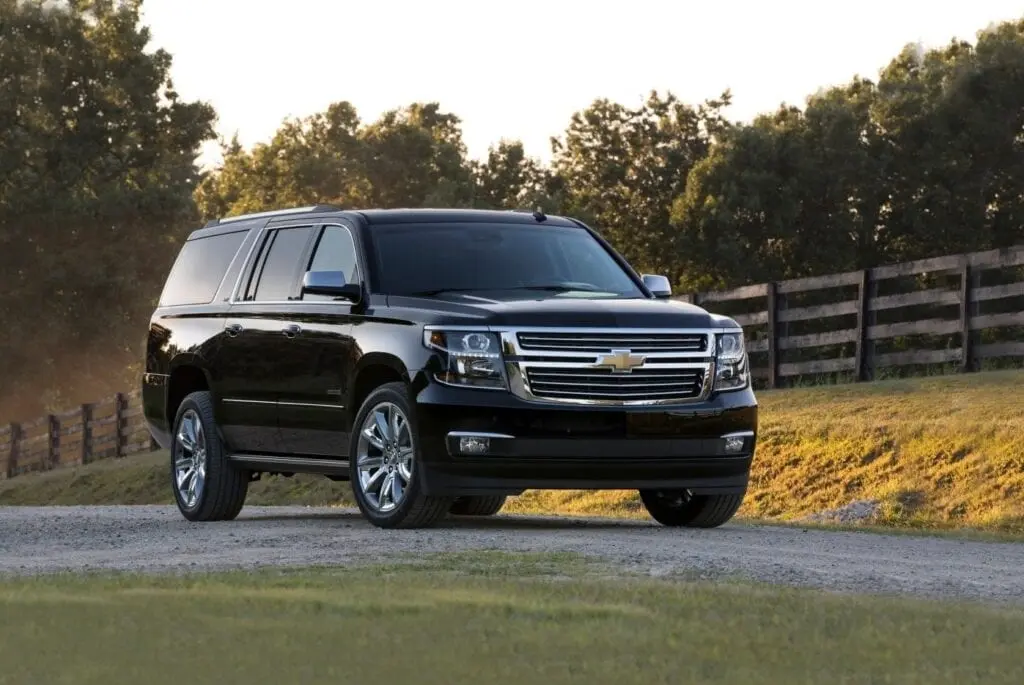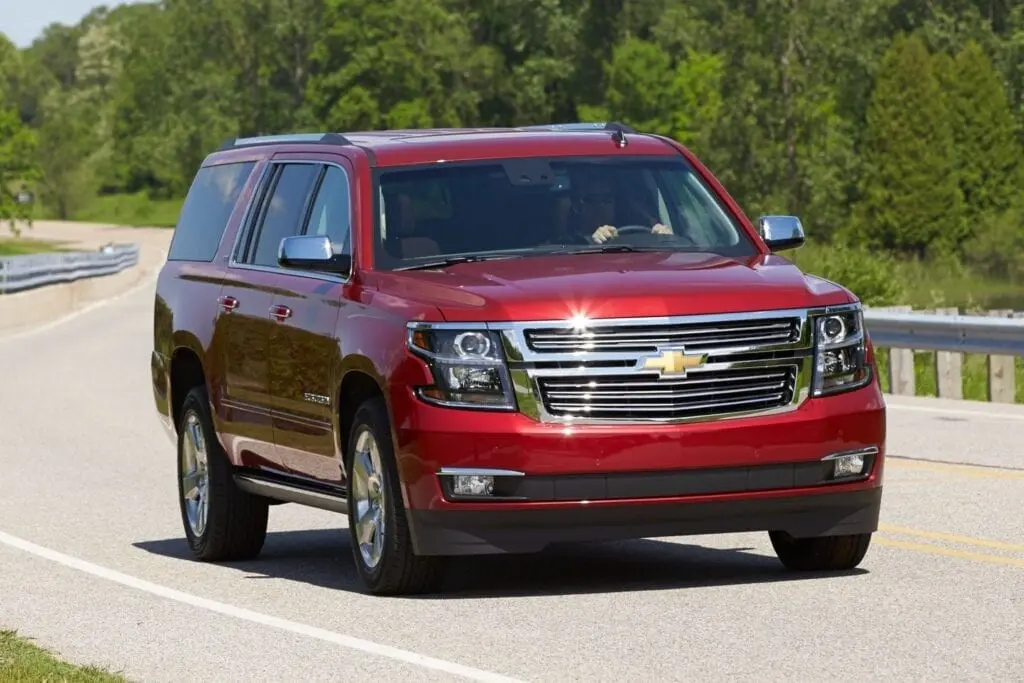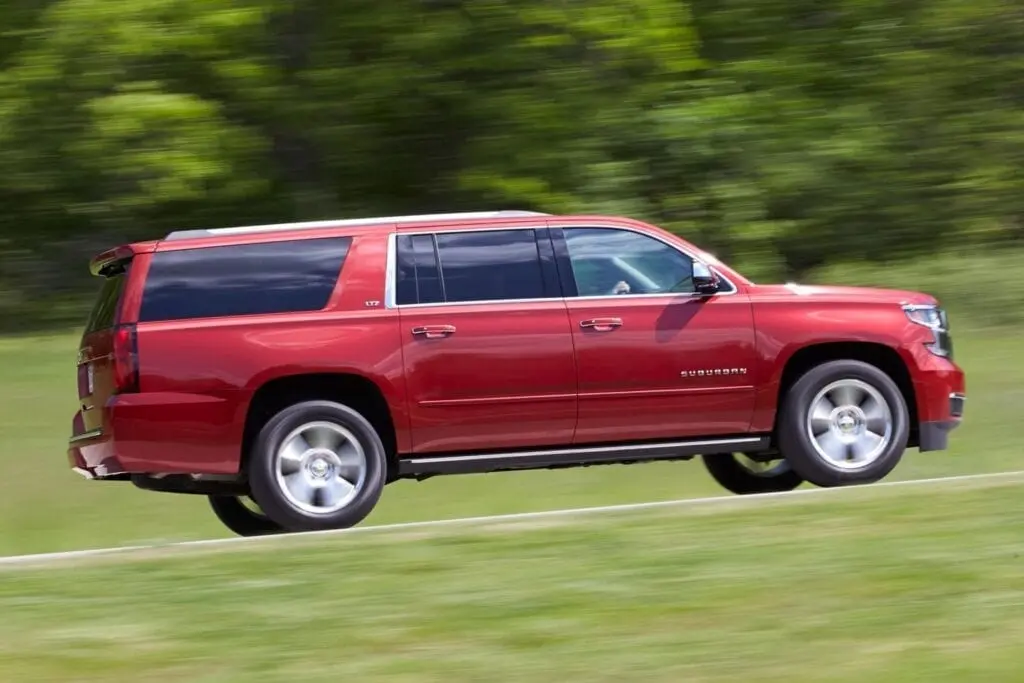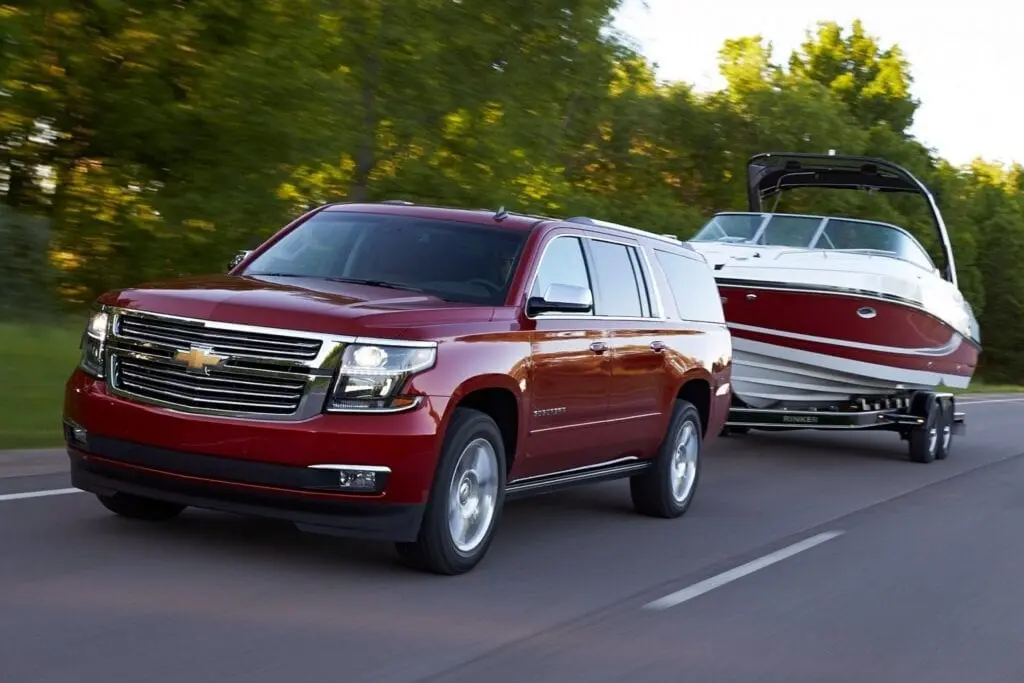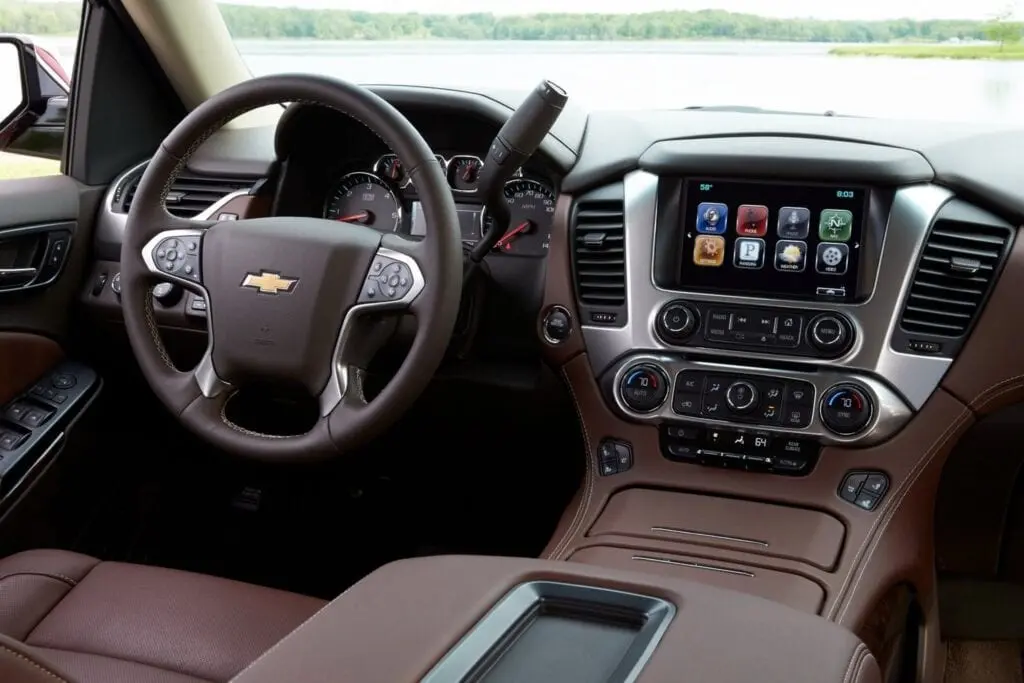 CAR PACKAGES Chevrolet Suburban 2013
LATEST CAR TEST DRIVES Chevrolet Suburban 2013
VIDEO REVIEW Chevrolet Suburban 2013
In the video review, we suggest that you familiarize yourself with the technical characteristics of the model Chevrolet Suburban 2013 and external changes.
Chevrolet Suburban Review
Showrooms where you can buy Chevrolet Suburban 2013 on Google maps