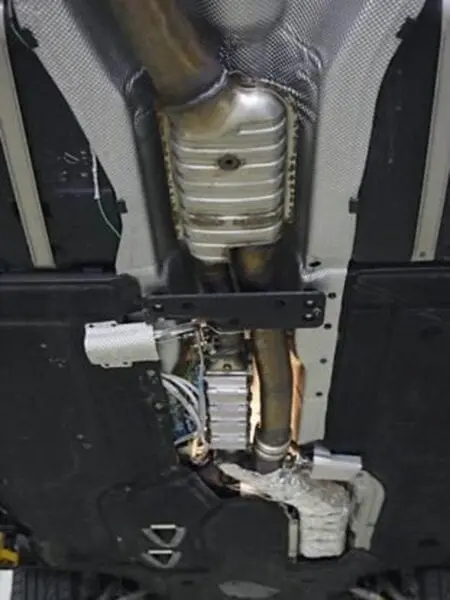 The Bavarians are developing a mechanism that uses some of the energy that internal combustion engines lose through the radiator and exhaust system, generating heat.
Thermoelectric generator BMW (TEG) uses semiconductors to trap the heat generated during combustion, which is then converted to electricity. The heat source in this process is the exhaust gases in the exhaust system, where the device itself is installed - after the particulate filter.
Electricity for wiring
The system currently has a maximum power of 200W, but according to the engineers involved in the project, 1000W is possible in the near future. In simple terms, this means that the thermoelectric generator can easily power the entire electrical network of the fifth series model, the total power consumption of which is about 600-700 W. This will reduce fuel consumption by five percent.
Energy production during braking and acceleration
The system can also be used to heat up the transmission in the event of a cold start. The device is capable of converting heat into electricity, but it also copes with the reverse process. Therefore, it is possible that the generator will be integrated into the catalyst, which will reduce the original emissions until the optimum operating temperature is reached. TEG is a suitable complement to the EfficientDynamics package, which uses braking energy as it works best with more gas.
Modern application of the steam engine
BMW relies on a different method to improve efficiency. A so-called Turbo-Steamer, for example, which uses the principle of a steam engine, can generate mechanical energy. Here, the heat from the exhaust gases creates water vapor, which drives a mechanism connected to the crankshaft. Thus, the Bavarians are confident that they will achieve increased performance and torque while reducing fuel consumption by up to 15%.
Hopefully, BMW will continue to keep us updated on its latest advances in automotive efficiency.