Arthur Pirozhkov (real name - Alexander Revva) is a famous stage character who has gained great popularity over the past few years. Prior to that, Revva was known as a Comedy Club resident and actor. Obviously, Alexander's earnings are, to put it mildly, above average. And he knows how to spend his money! At least the comedian's car taste is okay. He is the owner Porsche Panamera.

Porsche Panamera is the dream of many motorists. This is an example of a combination of high power, eye-catching design and luxury. The car is equipped with several types of engines. Their volume is from 2,9 liters to 4,8 liters. Power varies from 250 horsepower to 570 "horses". The Porsche Panamera has both gasoline and diesel engines. The maximum torque is 400 - 770 N * m. A complete set for comfortable high-speed trips!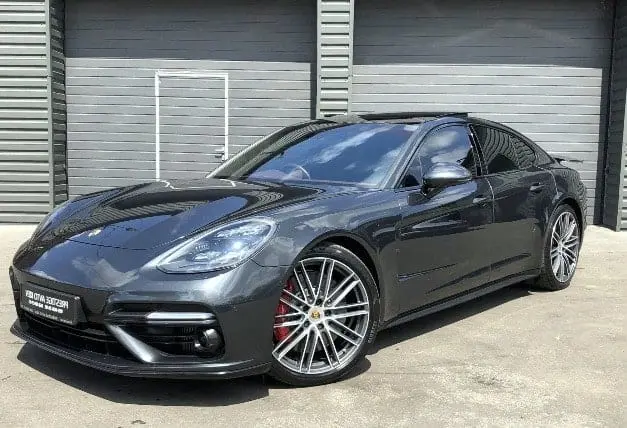 There are two options for the car: with 4 and 5 doors. Revva is the owner of a four-door. The cost of such a car ranges around 8 million rubles.

The slightly elongated shape of the car is not an accident. This design is used to reduce aerodynamic drag. In general, Porsche is committed to environmental standards. Gradually, the automaker improved the model, thanks to which it was possible to achieve a decrease in fuel consumption by 3,2 liters, when compared with the figures for the initial release of the car.

Well, of course, one can not disagree: the Porsche Panamera looks luxurious. If you ever see this beauty on the road, you should know that no one other than Arthur Pirozhkov can sit inside, that same funny guy from the videos!