driving gloves been used since the advent of the first vehicles. They were an essential element of every trip for practical reasons. People moved in open cars, and their hands froze. Gloves, thus, performed primarily a protective function. They were also used for practical reasons because they kept the hands clean. The rudders were wooden, so car gloves so that your hands do not touch the wooden surface. Such accessories were practical and aesthetic at the same time.
Driving gloves - fashion or practical accessory?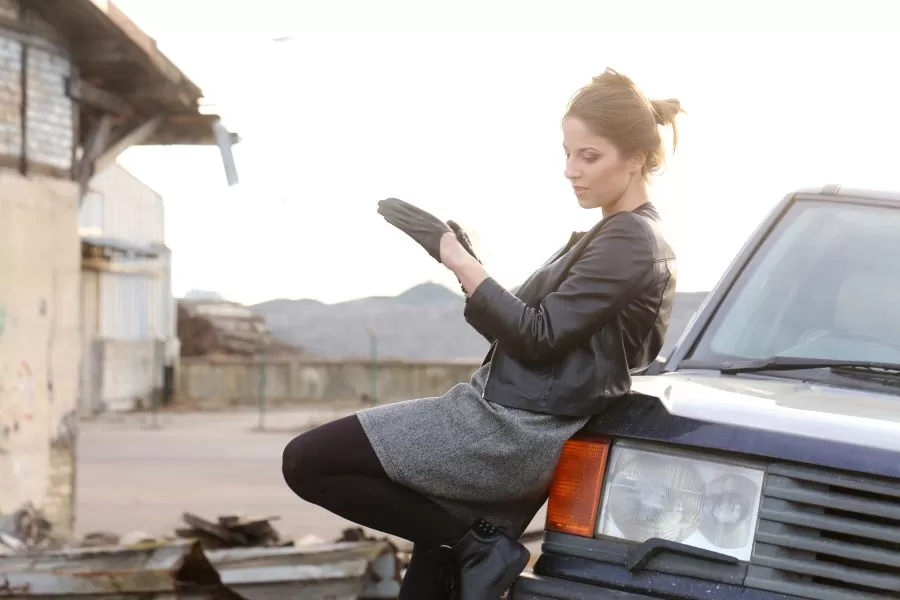 once car gloves were an essential driving element for every driver. With the progress of motorization, they have become more of an indicator of social status than a protective accessory. People wearing gloves thus emphasized their status and the value of the car. In recent years, this accessory has been somewhat forgotten, but the fashion is returning and driving gloves are in demand again.
Car gloves - are they still practical?
Manufacturers are trying to adapt cars to the needs of each driver, which does not change the fact that gloves are still a practical accessory. With sweaty palms, they will prevent your hands from slipping off the steering wheel, which will greatly facilitate driving. They will also protect you on cold days. However, their purchase is mainly for aesthetic reasons. They will even match with an elegant outfit.
Are car gloves useful?
If you love fast driving, like racing tracks, you know that every driver wears the right car gloves. They are needed by professional drivers to be able to better control the vehicle during high-speed driving, where decisive and confident movements are needed. When wearing gloves, you can control the steering wheel better, which affects your driving style and safety.
Car gloves - everyday use
driving gloves they are also useful in everyday situations, not only for professional drivers. Feel confident behind the wheel, and gloves will help you drive with more freedom even during everyday driving. This addition will come in very handy during dynamic driving on the highway, when our hands need to hold the steering wheel more.
Which driving gloves to choose?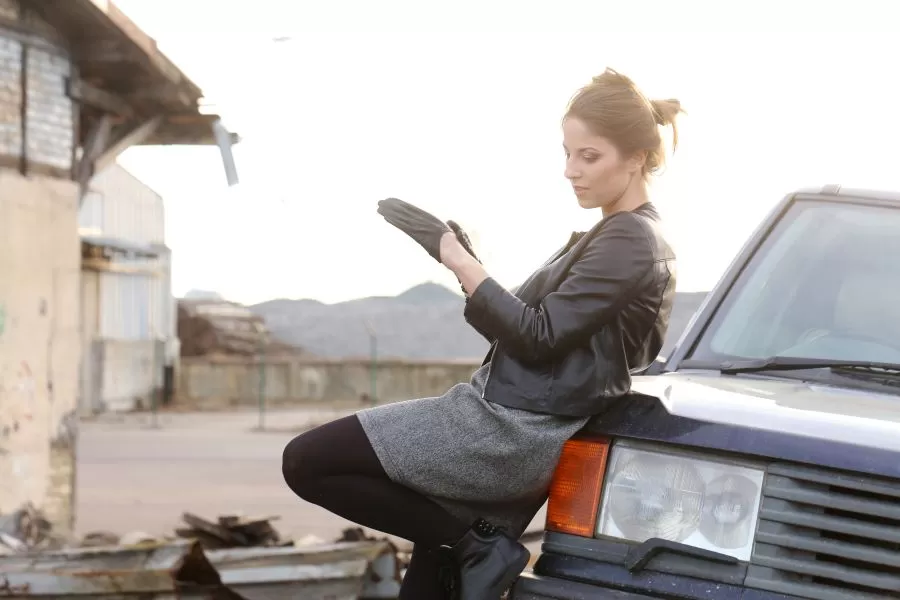 Driving gloves — a practical solution for lovers of dynamic driving. When choosing them, look at the quality of the material. Do not choose products that are made from cheap materials. Such gloves will only be an addition to driving, which will not develop into comfort in any way. Pay attention to:
Material;
ventilation;
clasp.
Men's or women's leather car gloves are the best choice
It is best to choose men's or women's leather car gloves that are not too thick. This will make them more comfortable to wear. For these products to last for many years, they must be made of genuine leather. Sheep or goat skin is best. It should be smooth or suede.
Special characteristics of driving gloves
Car gloves should not cause excessive sweating of the hands. Good ventilation must be maintained. You can get it thanks to the ankle holes and the large holes on the outside of the arms. The part that opens the hand is important. It should be a large space, because thanks to this, ventilation will be even better.
Attaching gloves to the car is also important!
Also pay attention to the clasp. The clasp is the best. A good clasp in driving gloves will prevent the glove from opening while driving. You must remember that leather does not stretch, so you should choose the right size that will not hinder the movement of your hands during more dynamic riding.
Which model of car gloves to choose?
When choosing a model of car gloves, we leave you complete freedom. Whether you choose fully enclosed automotive gloves or open-fingered gloves depends on your preference. Of course, gloves with open fingers guarantee better access of air to the hands, which prevents sweating. In leather gloves for a car, sweating of the palms is inevitable.
Women's car gloves - what to look for?
The choice of gloves for women may seem limited, but any available on the market will work for women's hands. It is worth noting that this fashion item will be a great addition not only to driving. You can choose women's leather car gloves, which will be made of genuine leather and will also work well while driving. For women who feel less confident on the road, driving gloves can help a little to maintain more control over the car. When choosing a women's car gloves pay attention to their size.
Men's car gloves - a practical solution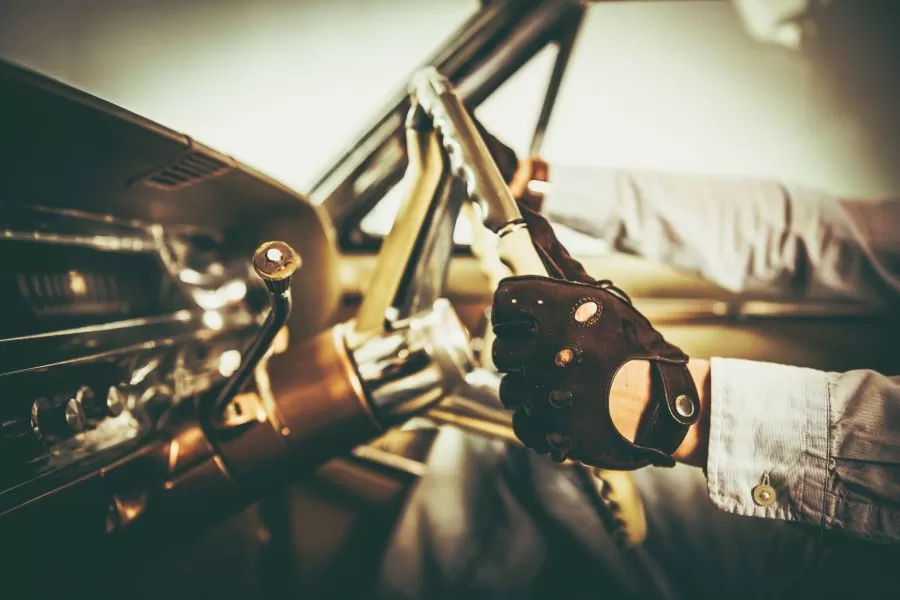 Men's car gloves are also a combination of aesthetics and functionality. This accessory is suitable for any occasion. Leather men's car gloves it is also a great choice for a gift. It is perfect for a car enthusiast who likes to take care of driving comfort and, of course, appearance.
Anyone who is interested in fast driving and fashion should pay attention to driving gloves. If you are thinking about buying, remember that the best products are made from leather, which not only looks stylish, but also guarantees a better grip on the steering wheel. Thanks to this addition, you will be able to make more decisive movements while driving and gain more control over the vehicle, and this will significantly affect safety.
Frequently Asked Questions
What to look for when choosing driving gloves?
When choosing car gloves, pay attention to the material from which they are made. It is on him that the ventilation of the hands when driving a car depends. Leather gloves can have good ventilation thanks to knuckle holes and large holes on the outside of the hands. Also consider the type of fastener - the most recommended are button fasteners, thanks to which the gloves do not unfasten while moving. Also adjust the size to the driver's hand - gloves should not hinder movement.
Why wear car gloves?
Gloves for the car reduce the friction of the hands on the steering wheel, eliminate the slippage of the hands on the steering wheel caused by increased sweating, and protect from the cold. They are also a fashionable and aesthetic accessory that is making a comeback after years of neglect.
Who are car gloves suitable for?
Car gloves can be a great gift for both car lovers and fashion lovers. They will be useful for drivers who take part in races, as well as for those who spend a lot of time on the road. Better hand grip on the steering wheel provides increased safety, especially when driving fast.
2022-11-24