Description
Aston Martin DBX 2019
Throughout its history, the legendary Aston Martin brand has developed and produced exclusively sports cars and track models. In 2019, the first SUV car rolled off the assembly line. Thanks to the unique huge grille, the model cannot be confused with a crossover from another manufacturer.
DIMENSIONS
In the manufacture of Aston Martin DBX, a modular platform of our own design was used, and the dimensions of the crossover are:
| | |
| --- | --- |
| Height: | 1680mm |
| Width: | 2220mm |
| Length: | 5039mm |
| Wheelbase: | 3060mm |
| Clearance: | 190mm |
| Trunk volume: | 632l |
| Weight: | 2245kg |
TECH SPECS:
Under the hood of the Aston Martin DBX 2019, a gasoline engine from Mercedes-AMG is installed. This is a 4-liter V-figure eight. This boosted unit was previously used in the Aston Martin Vantage. The motor is equipped with a twin turbocharger.
It is paired with a 9-speed automatic transmission, which is equipped with a transfer case. Suspension - pneumatic with variable ground clearance and rigidity. If necessary, the driver can increase the ground clearance from the standard position (190mm) by 5 centimeters or lower it by 4,5 cm for high-speed driving on the highway.
| | |
| --- | --- |
| Motor power: | 550 hp |
| Torque: | 700 Nm. |
| Burst rate: | 291 km / h. |
| Acceleration 0-100 km / h: | 4.5 seconds |
| Transmission: | Automatic transmission -9 |
| Average fuel consumption per 100 km: | 14.3 l. |
EQUIPMENT
The interior of the crossover turned out to be very ergonomic. In the back row, three passengers of average height will sit quietly. Thanks to the seat height adjustments, the driver can adjust the car to his height so that the bonnet does not obstruct the view of the road. The basic package includes a large number of electronic assistants, as well as security systems. One of the most interesting options is the panoramic roof.
Aston Martin DBX 2019
In the photos presented below, you can see the new Aston Martin DBX 2019 model, which has changed not only externally but also internally.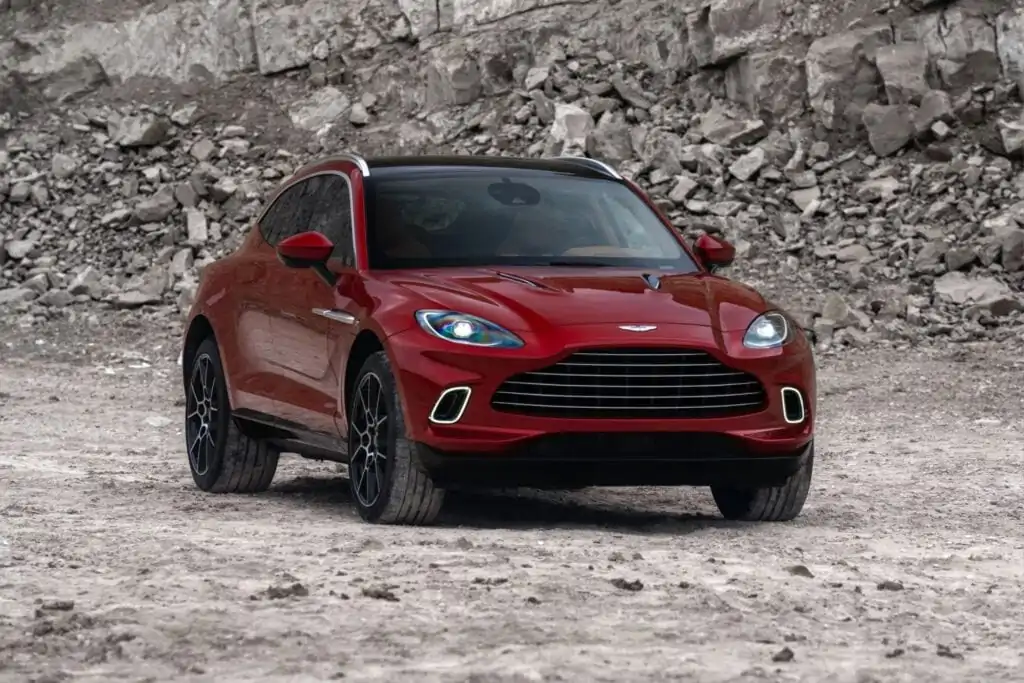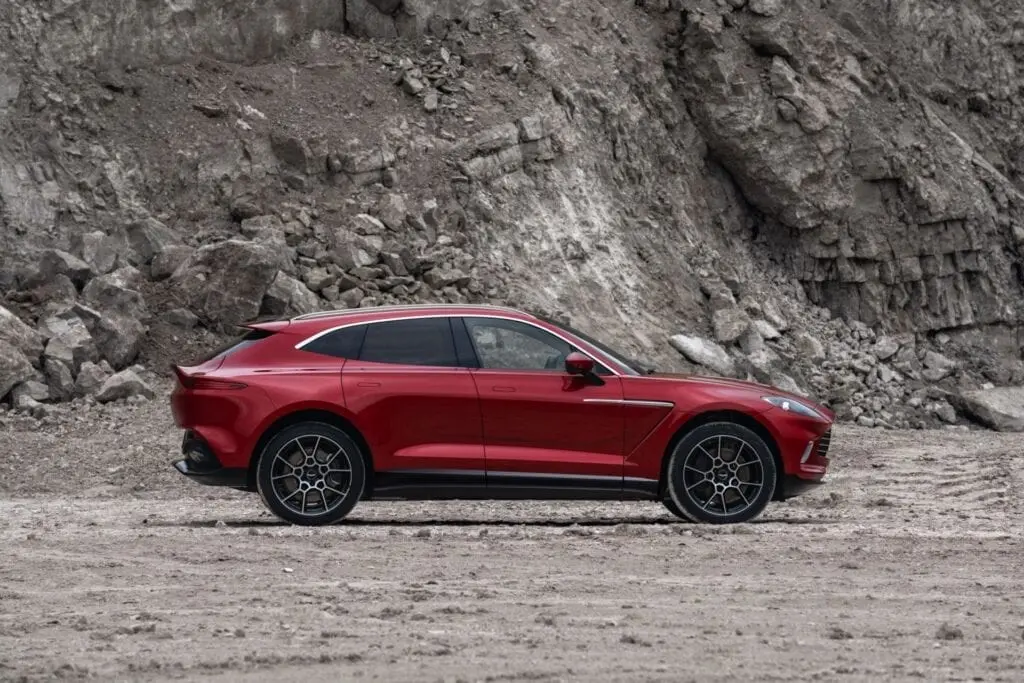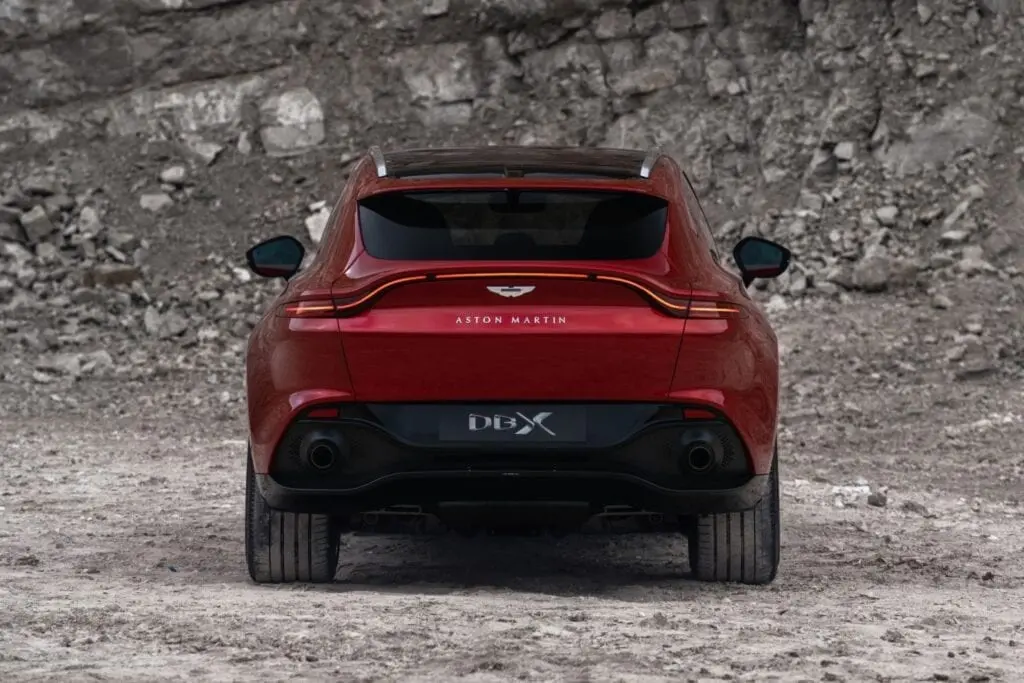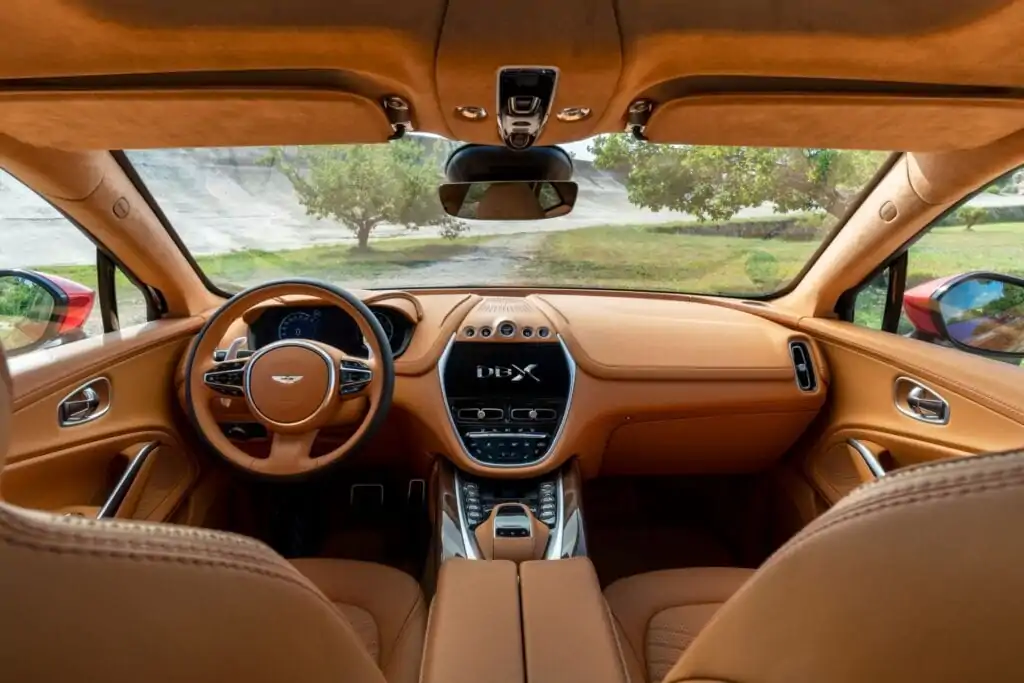 2019 Aston Martin DBX
| | |
| --- | --- |
| Aston Martin DBX 4.0i (550 HP) 9-speed automatic 4x4 | Features |
2019 Aston Martin DBX LATEST TEST DRIVES
Video review Aston Martin DBX 2019
In the video review, we offer to get acquainted with the technical characteristics of the Aston Martin DBX 2019 model and external changes.
Aston Martin DBX - a sports car in the form of a crossover?
Showrooms where you can buy Aston Martin DBX 2019 on Google Maps