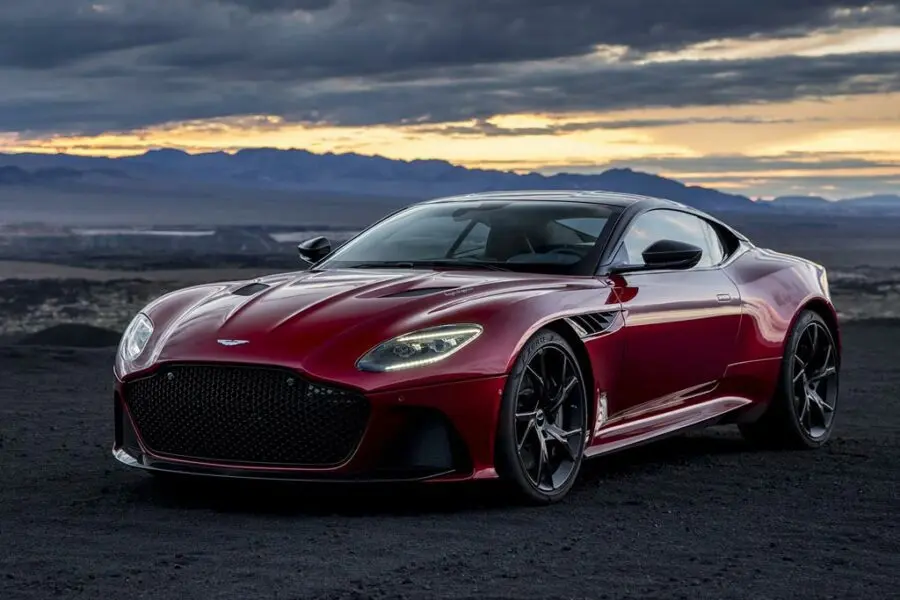 Description
2018 Aston Martin DBS Superleggera
The elegant sports coupe Aston Martin DBS Superleggera debuted in the summer of 2018. This Aston is the most powerful in the model range of cars with the coveted three letters DBS. Unlike the elegant sibling DB11, the DBS looks aggressive. The predatory squint of the head optics, the sharp edges of the bumper skirt, the embossed side skirts, the huge radiator grille - all this directly indicates that this is a real wild horse in front of the buyer, which few people manage to tame.
DIMENSIONS
The dimensions of the most powerful Aston Martin are:
| | |
| --- | --- |
| Height: | 1280mm |
| Width: | 2146mm |
| Length: | 4712mm |
| Wheelbase: | 2805mm |
| Clearance: | 90mm |
| Trunk volume: | 270l |
| Weight: | 1693kg |
TECH SPECS:
Under the hood, the car received a forced modification of a V-shaped engine with 12 cylinders with a volume of 5.2 liters. The drivetrain is an updated ZF 8-speed automatic, which has a shorter gear ratio, making it more dynamic than its elegant sibling DB11.
Drive - rear with a locking differential. The exhaust system is made of titanium elements, and its rich bass will not leave indifferent any connoisseur of sports cars. The unique development of the body design allowed the engineers to improve the aerodynamic properties of the car (the downforce is now 180 kg.).
| | |
| --- | --- |
| Motor power: | 715 hp |
| Torque: | 900 Nm. |
| Burst rate: | 340 km / h. |
| Acceleration 0-100 km / h: | 3.4 seconds |
| Transmission: | Automatic transmission -8 |
| Average fuel consumption per 100 km: | 12.4 l. |
EQUIPMENT
The interior of the 2018 Aston Martin DBS Superleggera sports coupe is identical to that of the DB11. The dashboard has also been swapped out for a 12-inch monitor, and the 8-inch multimedia screen features high-end audio training. The security system includes all electronic developments available in the company, including parking sensors, a system of directional stability and keeping in a lane.
Aston Martin DBS Superleggera 2018 photo selection
In the photo below, you can see the new model of Aston Martin DBS Superlegger 2018, which has changed not only externally but also internally.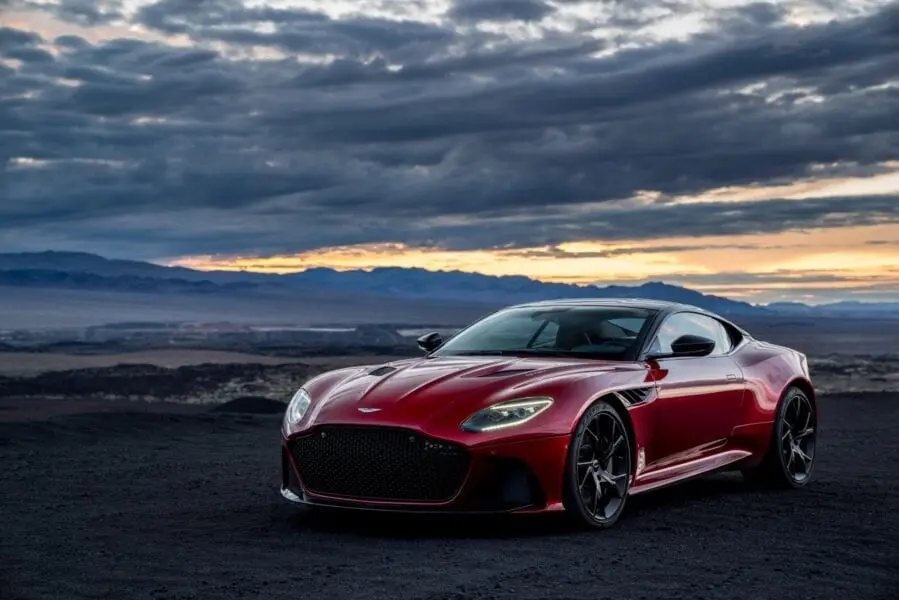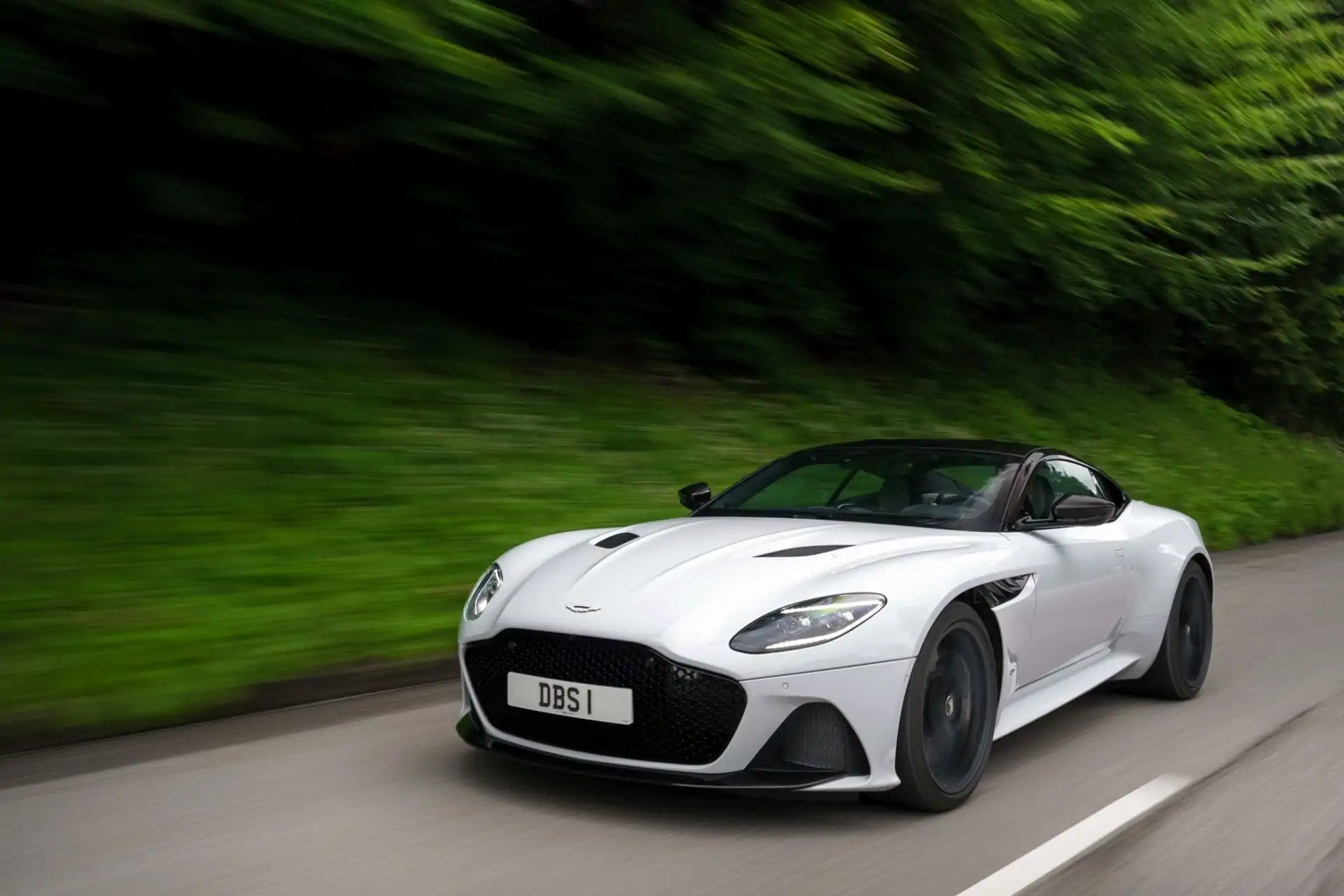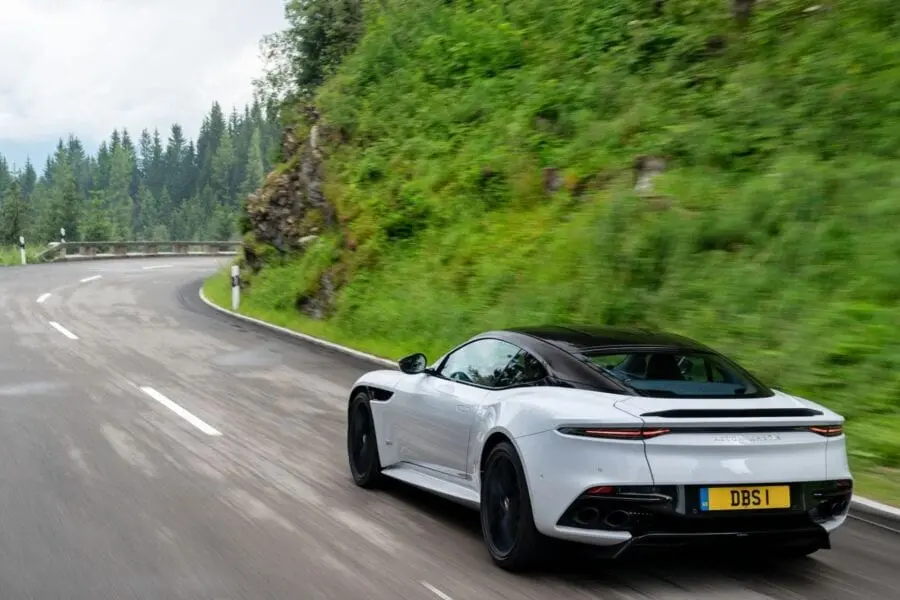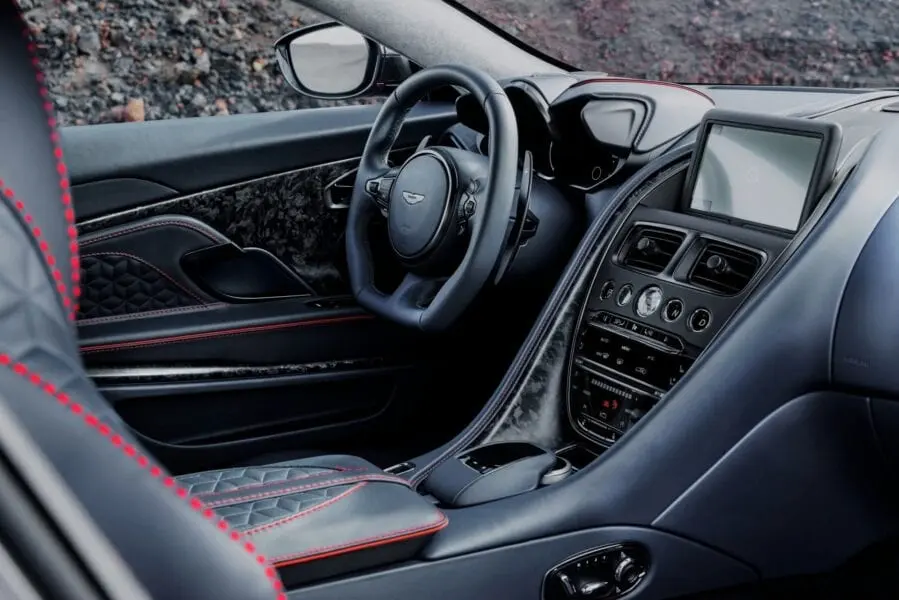 Aston Martin DBS Superleggera 2018
| | |
| --- | --- |
| Aston Martin DBS Superleggera 5.2i (715 HP) 8-speed automatic | Features |
2018 Aston Martin DBS Superleggera LATEST TEST DRIVES
Video review Aston Martin DBS Superleggera 2018
In the video review, we offer to get acquainted with the technical characteristics of the Aston Martin DBS Superlegger 2018 model and external changes.
Aston Martin DBS Superleggera is Aston's flagship model for $ 350
Showrooms where you can buy Aston Martin DBS Superleggera 2018 on Google maps