Arnold Schwarzenegger is known for his unstoppable love for cars. The actor, fed up with ordinary cars, even at one point switched to military vehicles: in the Arnie collection there are several military variants of the HUMMER H1. We want to introduce you to one of the most prominent representatives of the Schwarzenegger fleet - Dodge Challenger SRT8.

This car can be literally called legendary. It was created to compete with such iconic models as Chevrolet Camaro, Ford Mustang, and the Dodge Challenger SRT8 did it!

The car has an excellent design. Still: the famous Karl Cameron worked on the prototype. This is the creator of the "same" Dodge Charger, which appeared on the market in 1966.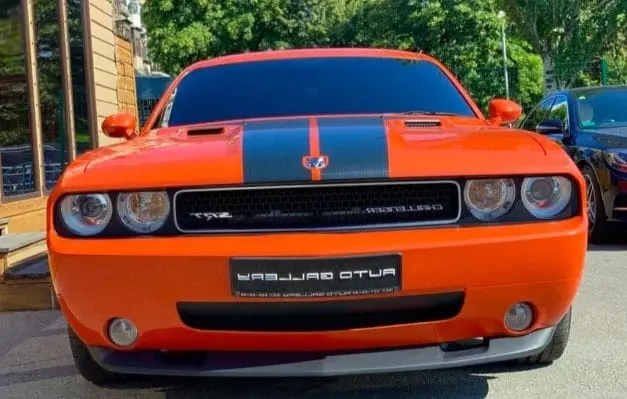 The Dodge Challenger SRT8 is a real monster when it comes to specs. The car is equipped with an engine Chrysler Hemi V8 6.1L with 425 horsepower. It easily moves both on a flat road and country roads, as it is equipped with a sports suspension. It can withstand really a lot, while providing passengers with a high level of comfort.

The creators, of course, did not forget about the "premium options". There is an advanced cruise control, and heated seats, and air conditioning, and much more.

Not only the owner of the Dodge Challenger SRT8 is a star, but the car itself can be considered a celebrity. This model often "shines" in numerous films, series and even cartoons. What can I say: a decent car for a worthy owner!