Service signs inform about the location of the corresponding objects.
7.1 "Point of medical assistance"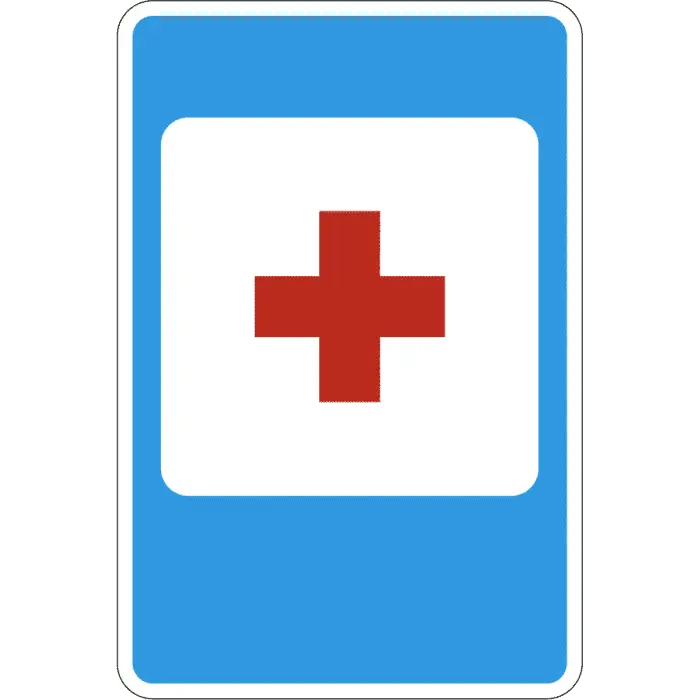 7.2 "Hospital"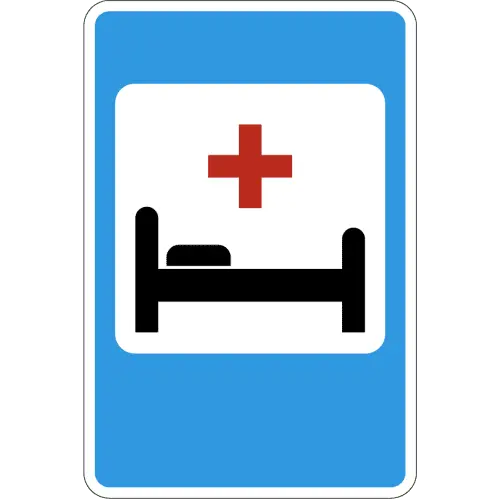 7.3 "Gas station"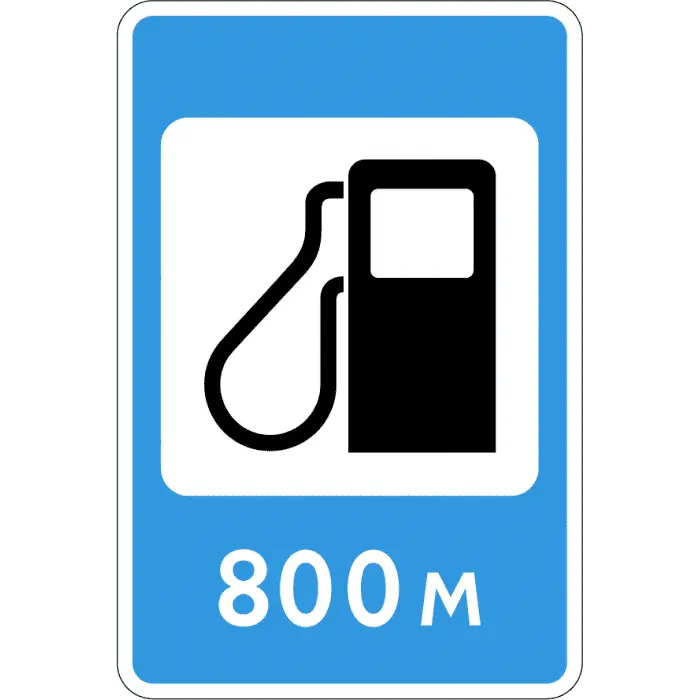 7.4 "Car maintenance"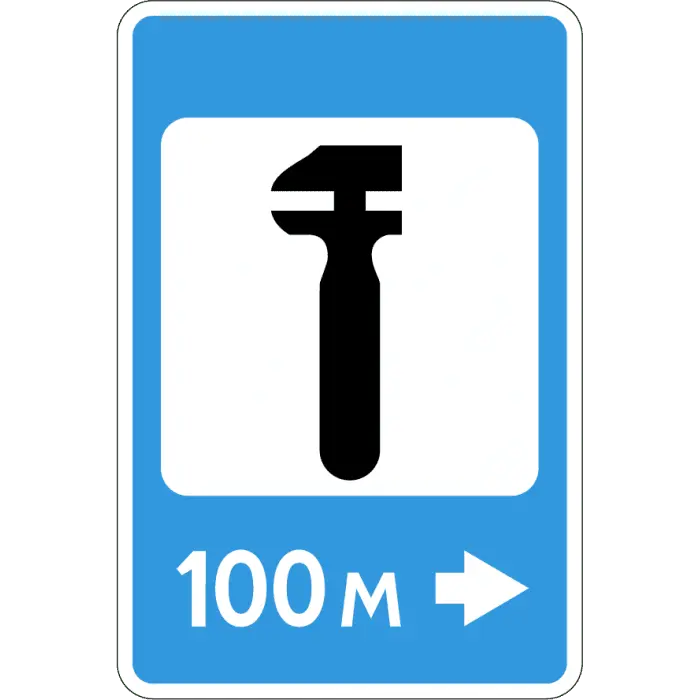 7.5 "Car wash"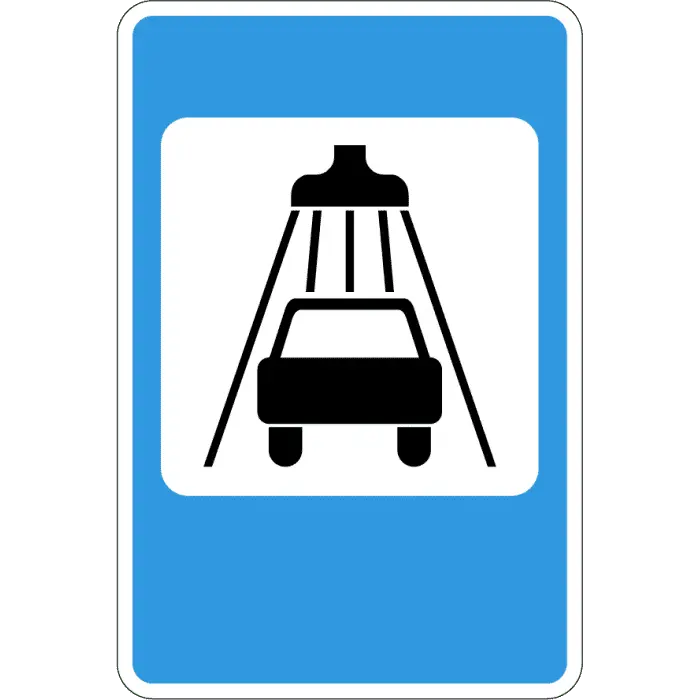 7.6 "Telephone"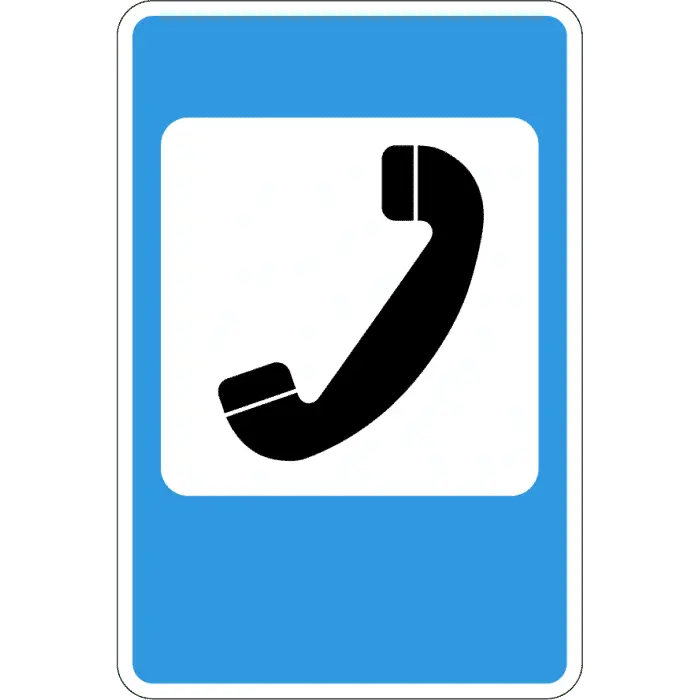 7.7 "Food point"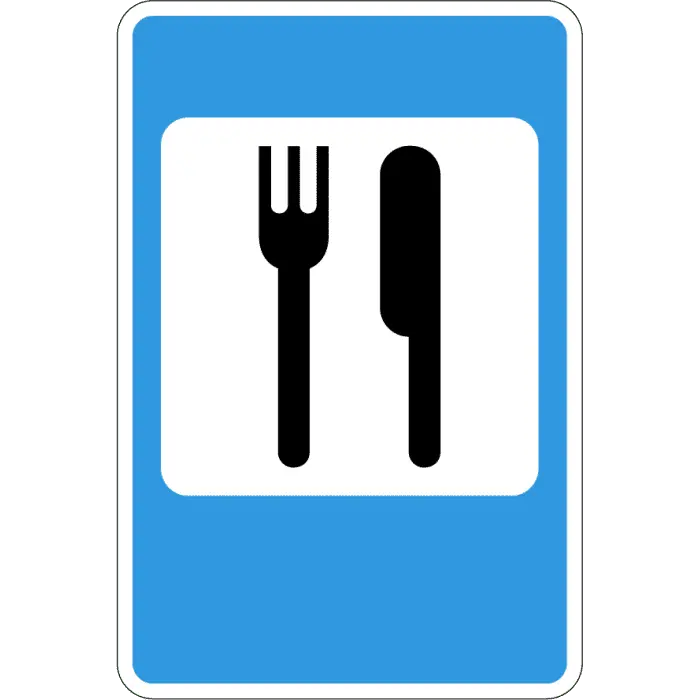 7.8 "Drinking water"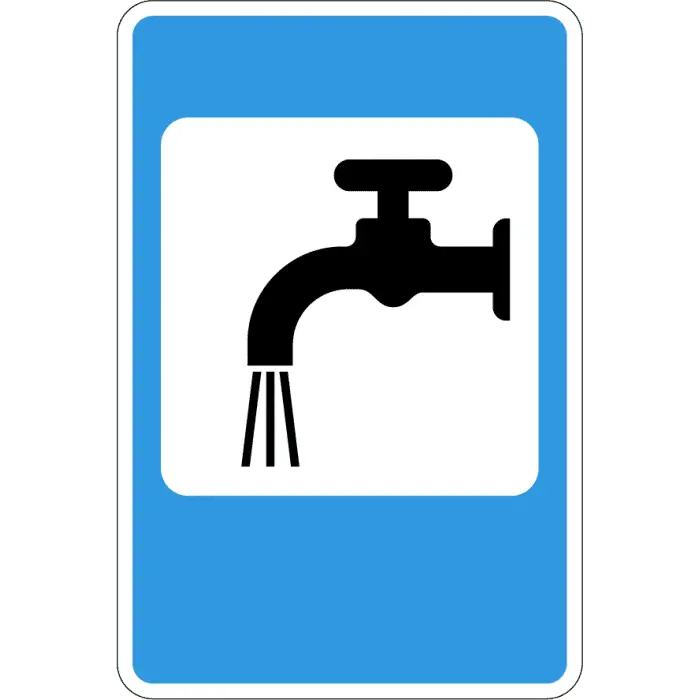 7.9 "Hotel or motel"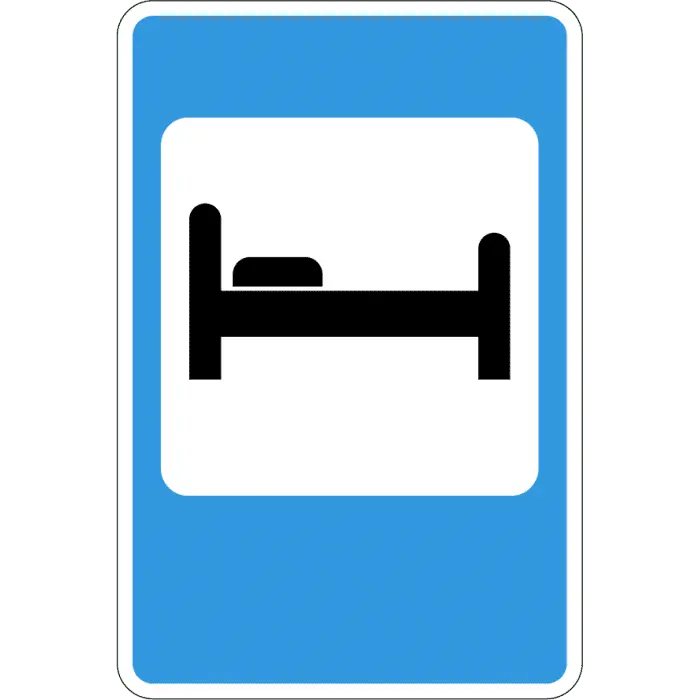 7.10 "Camping"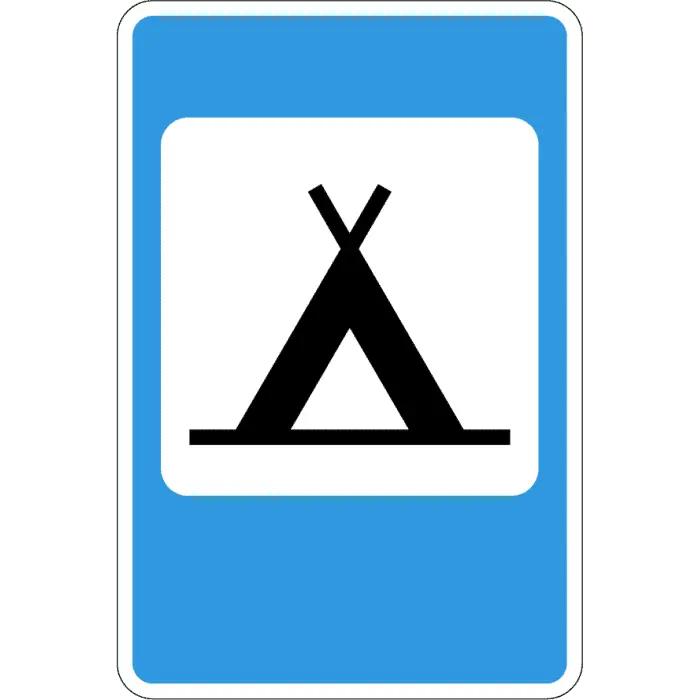 7.11 "Resting-place"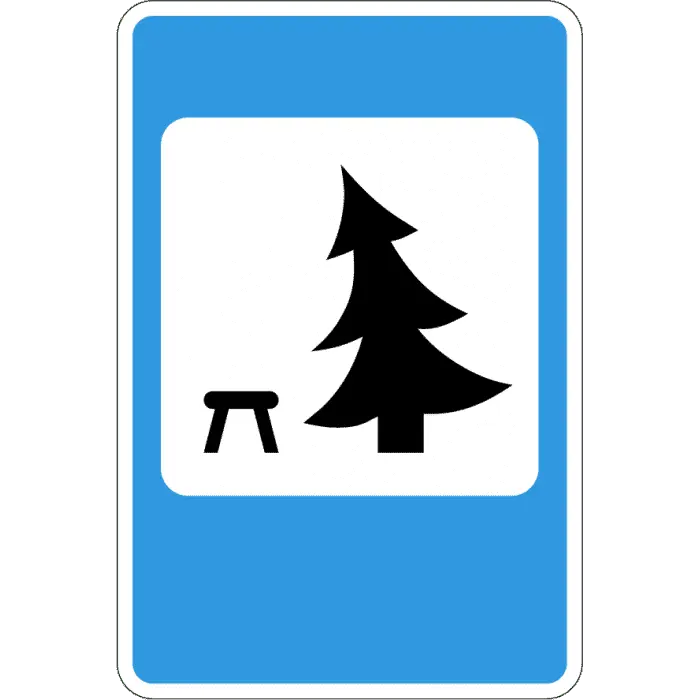 7.12 "Post of road patrol service"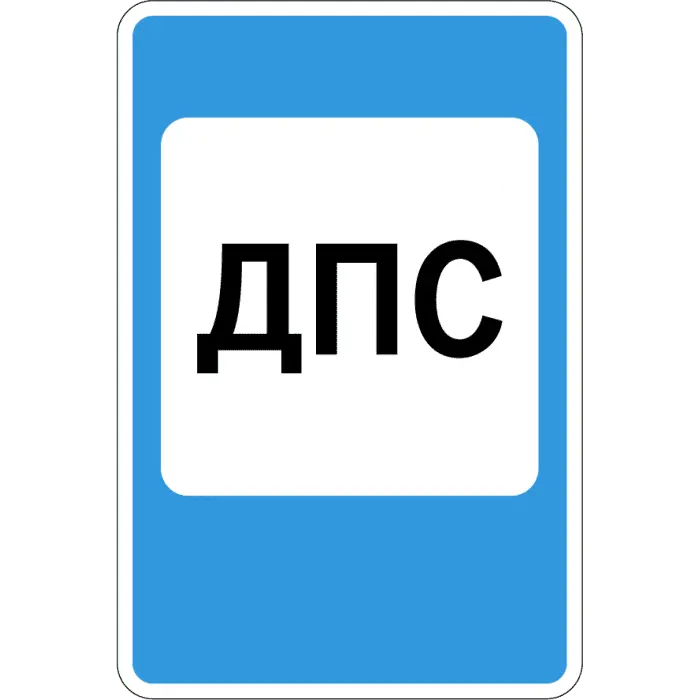 7.13 "Police"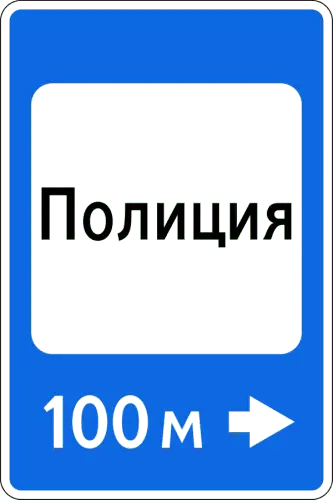 7.14 "Point of transport control"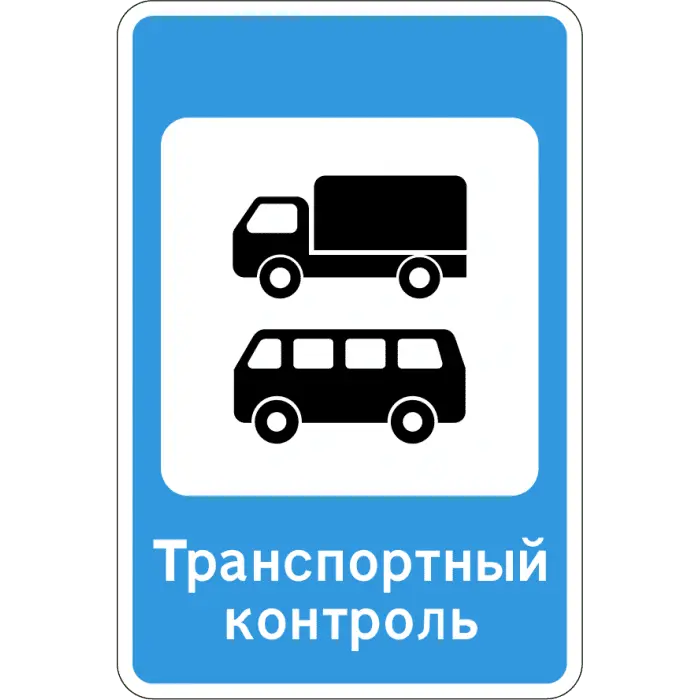 7.14.1 "Point of customs control"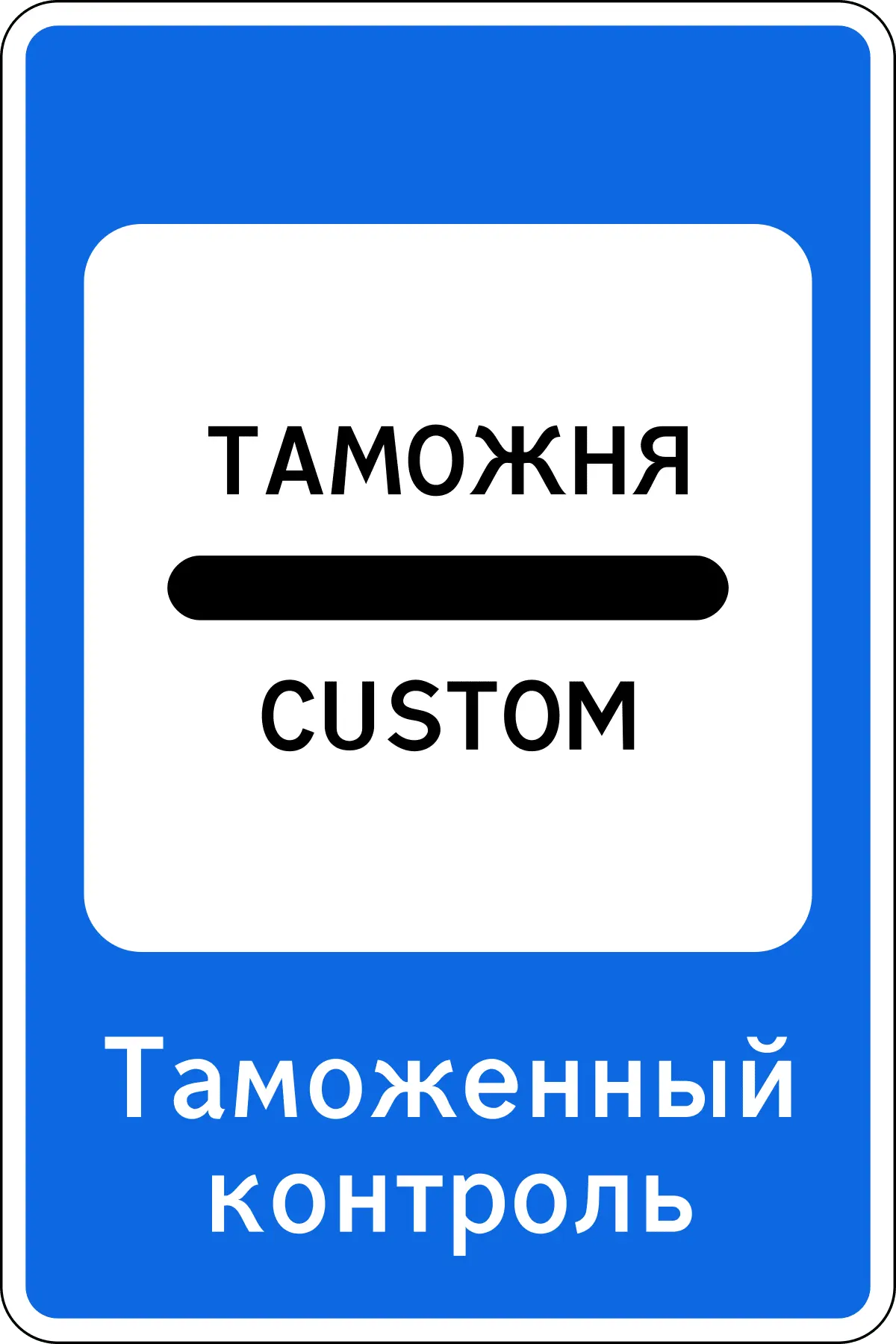 7.15 "Reception area of ​​a radio station transmitting traffic information"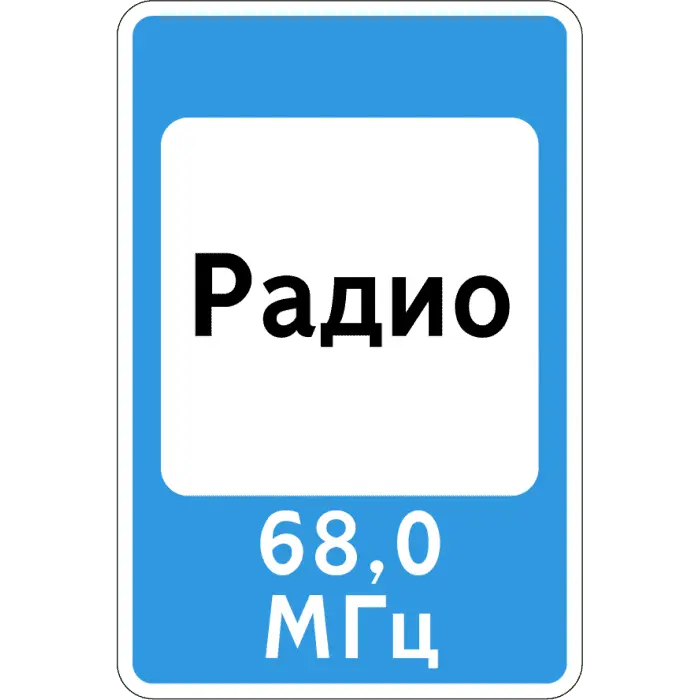 The section of the road on which radio station transmissions are received at the frequency indicated on the sign.
7.16 "Zone of radio communication with emergency services"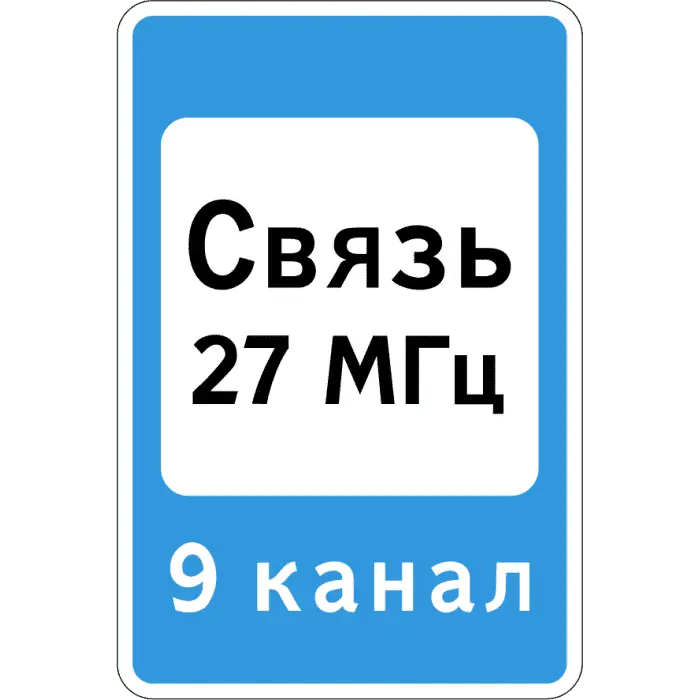 A section of the road on which a radio communication system with emergency services operates in the civil frequency range of 27 MHz.
7.17 "Pool or Beach"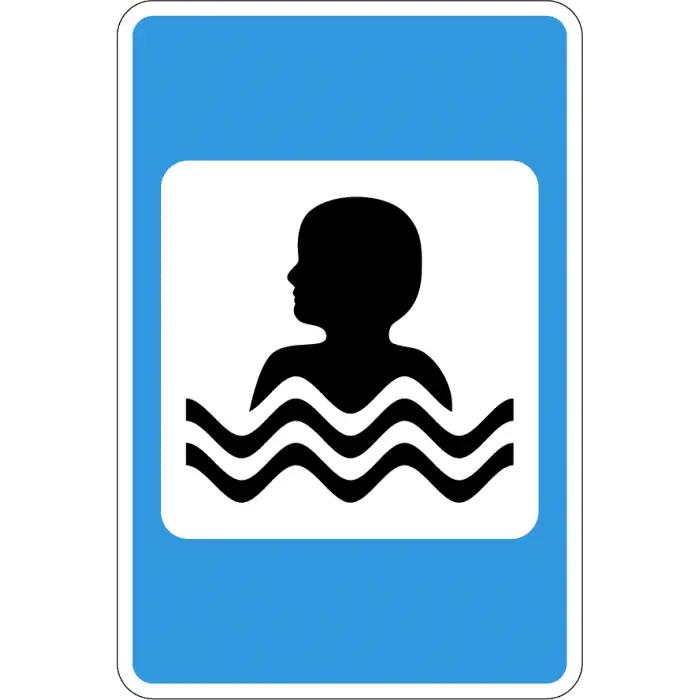 7.18 "Restroom"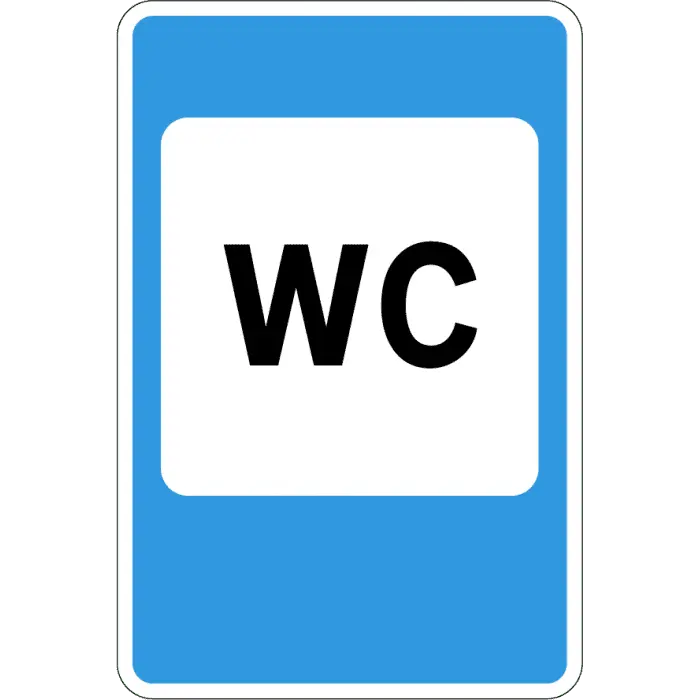 7.19 "Emergency telephone number"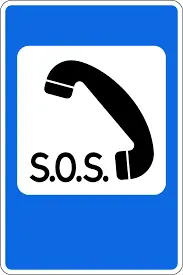 Indicates the place where the phone is located for calling emergency services.
7.20 "Fire extinguisher"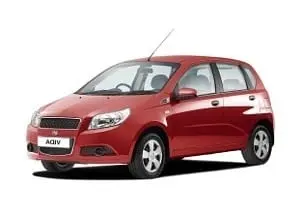 Indicates the location where the fire extinguisher is located.
7.21 "Gas station with the ability to charge electric vehicles"